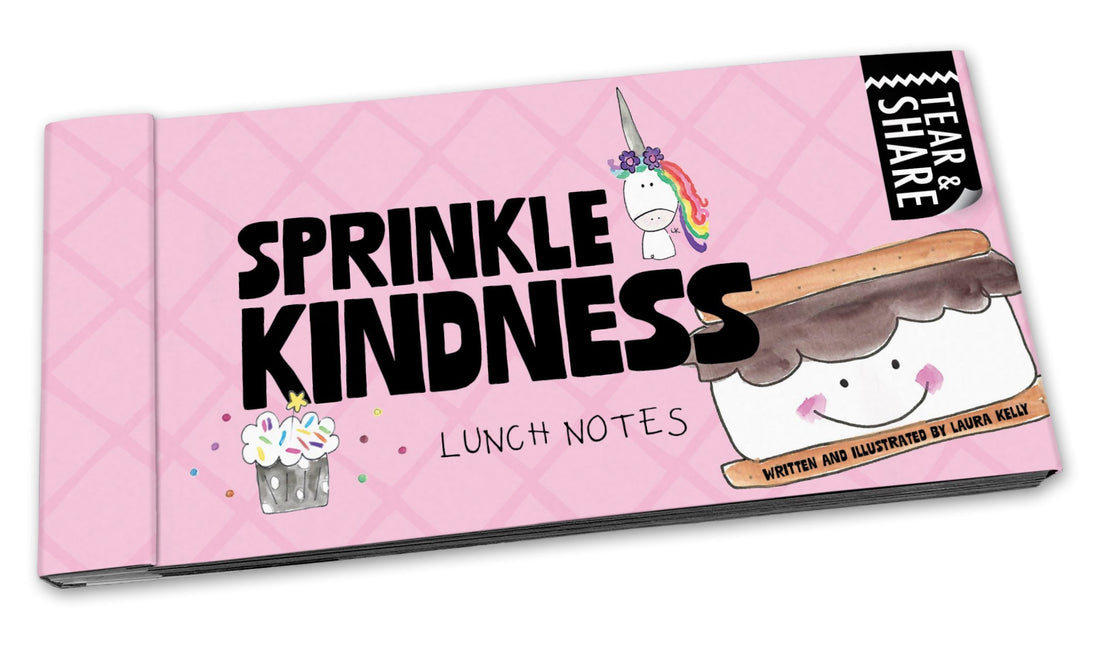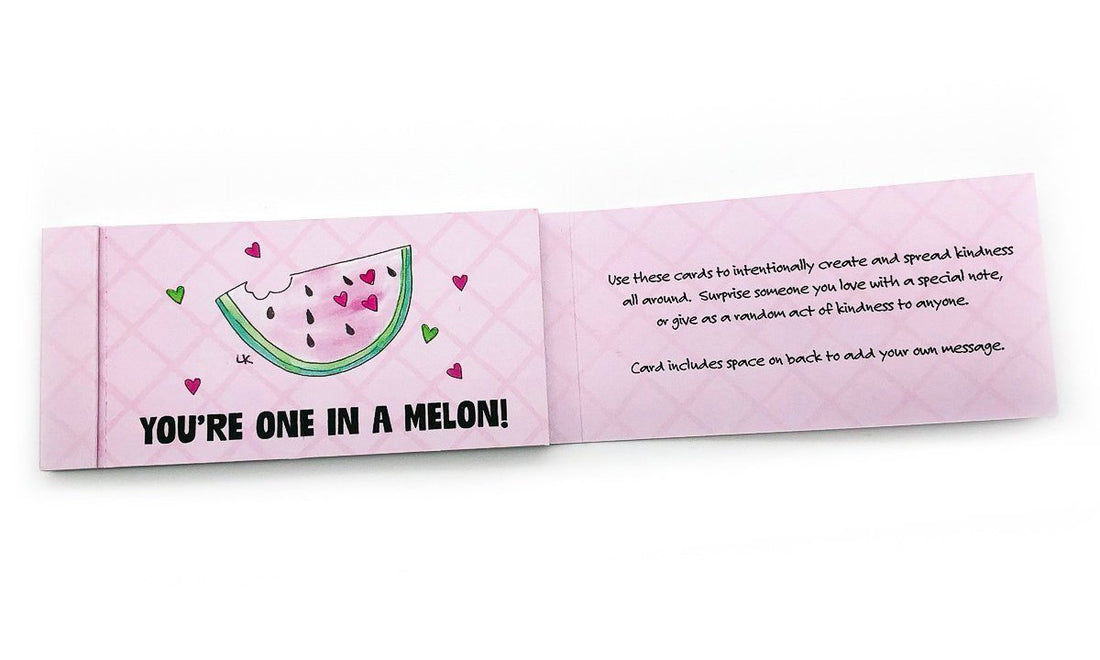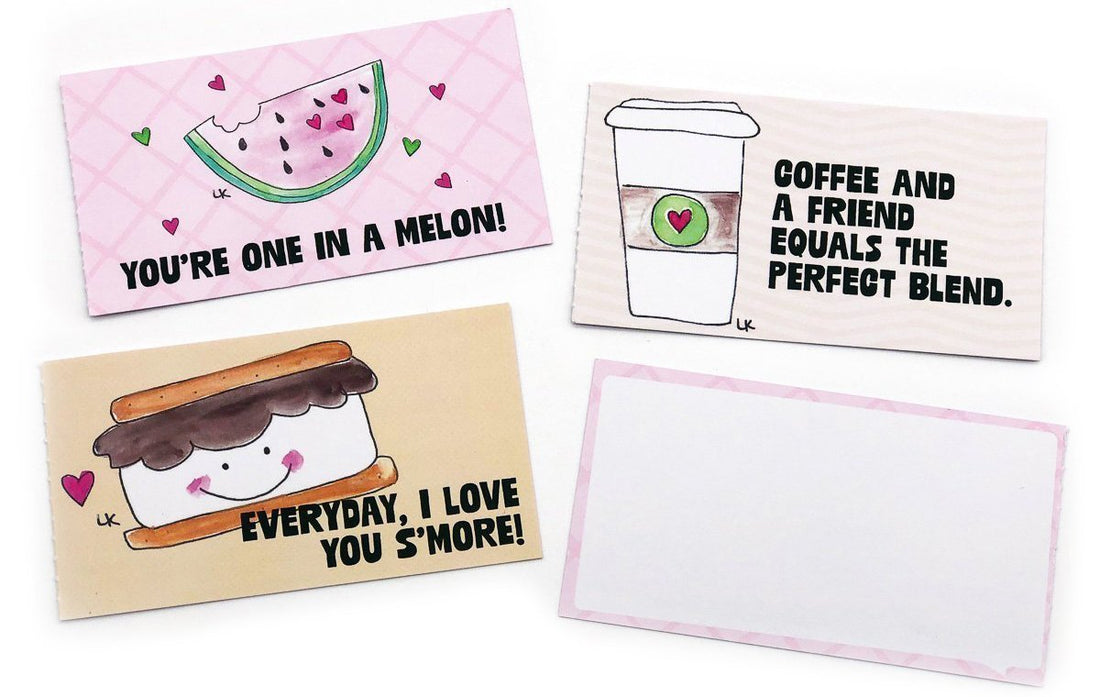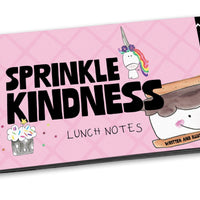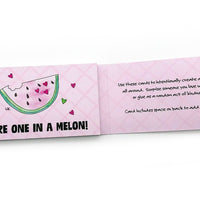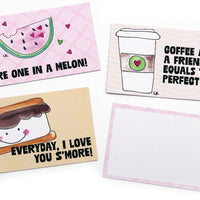 "Sprinkle Kindness" Tear and Share Lunch Notes
NOTE: This product ships within 1-2 business days after order is placed.
Lunch Notes with inspiring content on the front, and space for a personalized message on the back.  Each book has 20 different tear out cards.
Use these cards to inspire and uplift.  Pack one in a lunch, or hand out whenever a little inspiration is needed.
Lunch note card size: 4.5 x 2.125"
Made in the U.S.A.