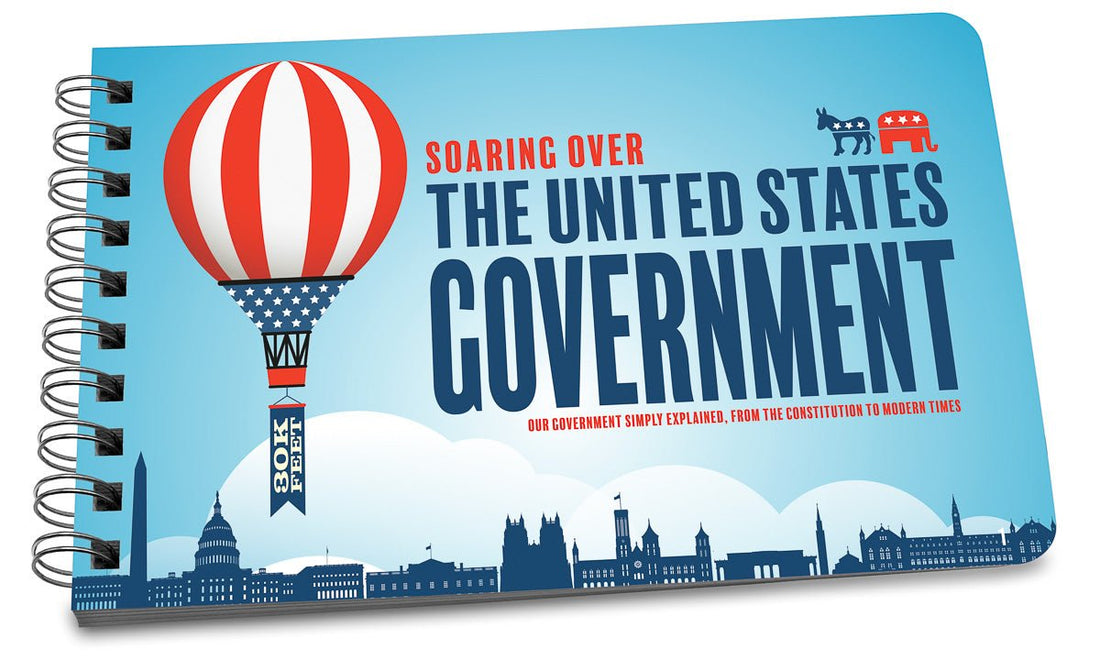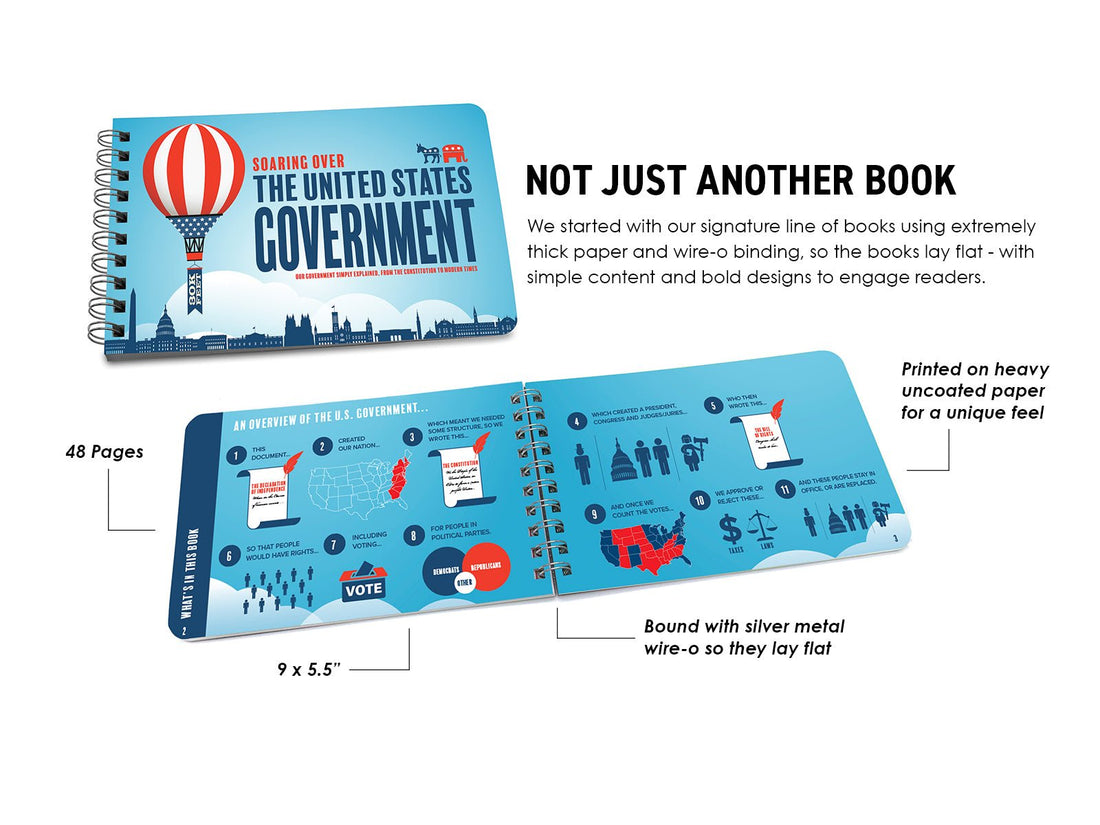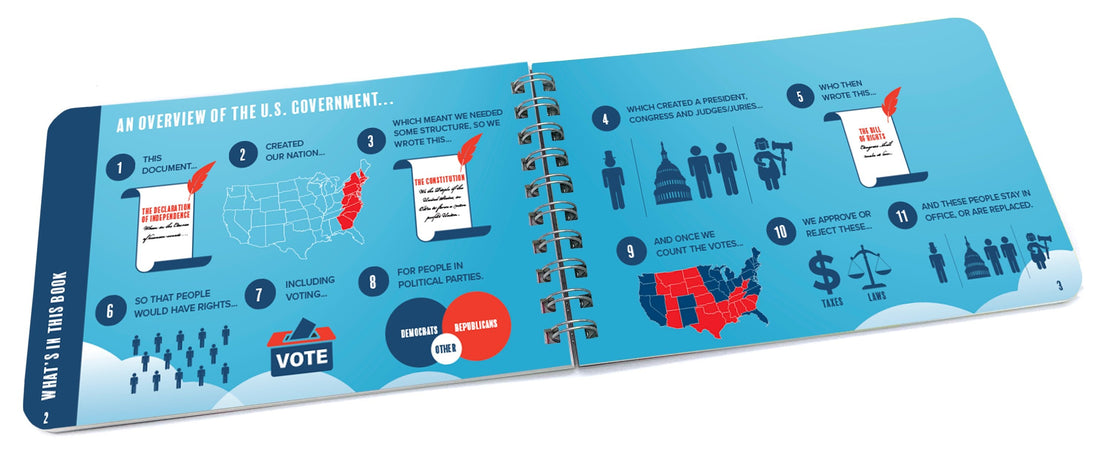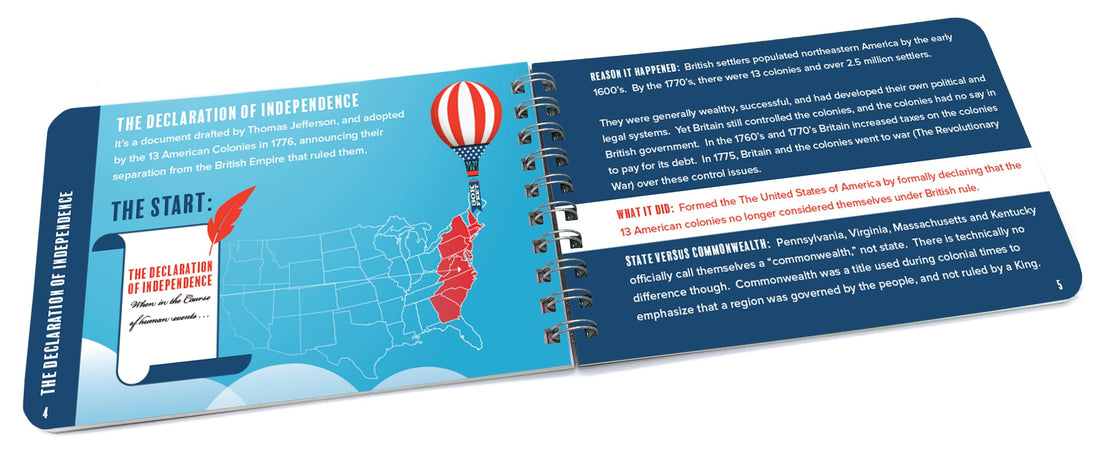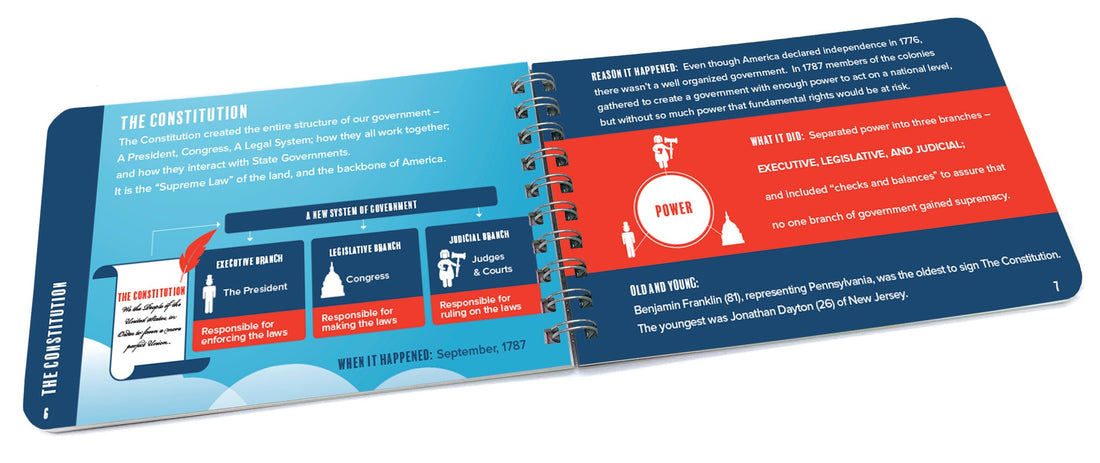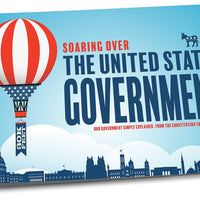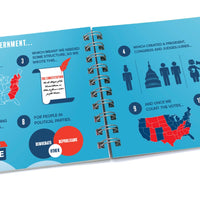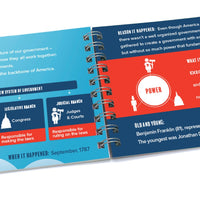 Soaring Over the United States Government - The U.S. Government Explained Simply
NOTE: This product ships within 1-2 business days after order is placed.
"Pretty much everyone in America should read this book." 

Soaring Over the United States Government covers everything from the Declaration of Independence through modern government in a simple way kids, teens and adults will enjoy.

Filled with facts and important pieces of knowledge that will help anyone become an 'expert' on the US government. This book makes a great tool for at-home learning, classroom education or an engaging read for kids (of all ages) in their spare time.
8.5 x 5.5"
46 pages
Bound with durable, high quality silver double-loop wire-o
Printed on bright white 130# uncoated cover stock.
Printed and manufactured in U.S.A.