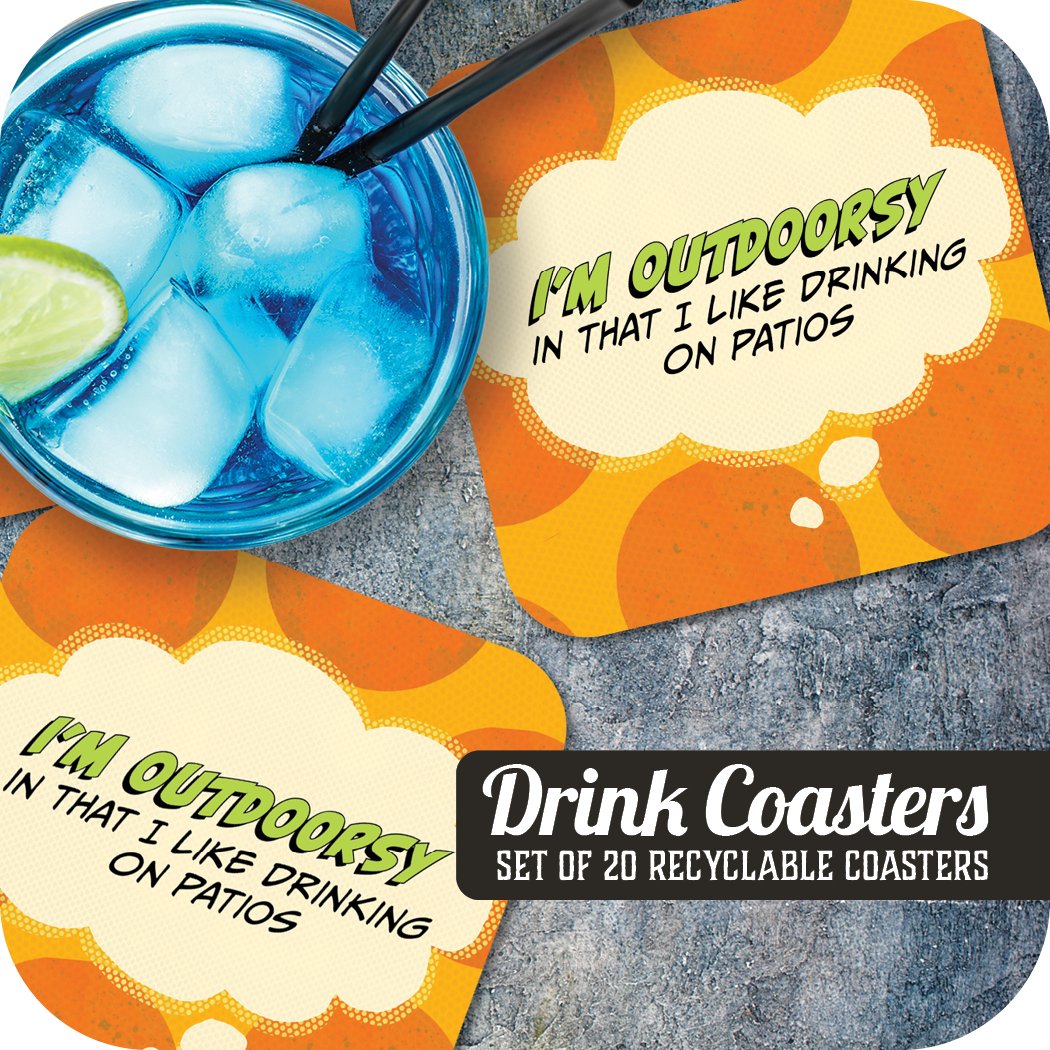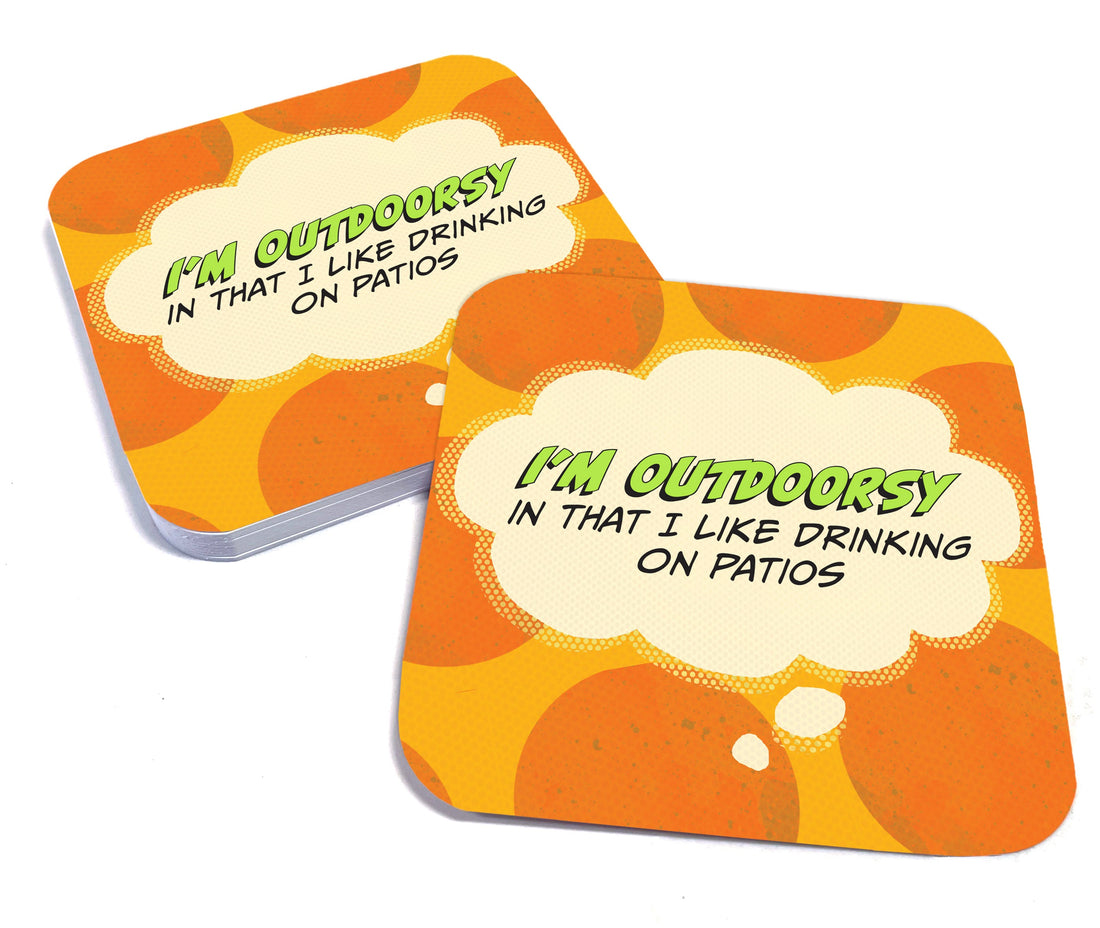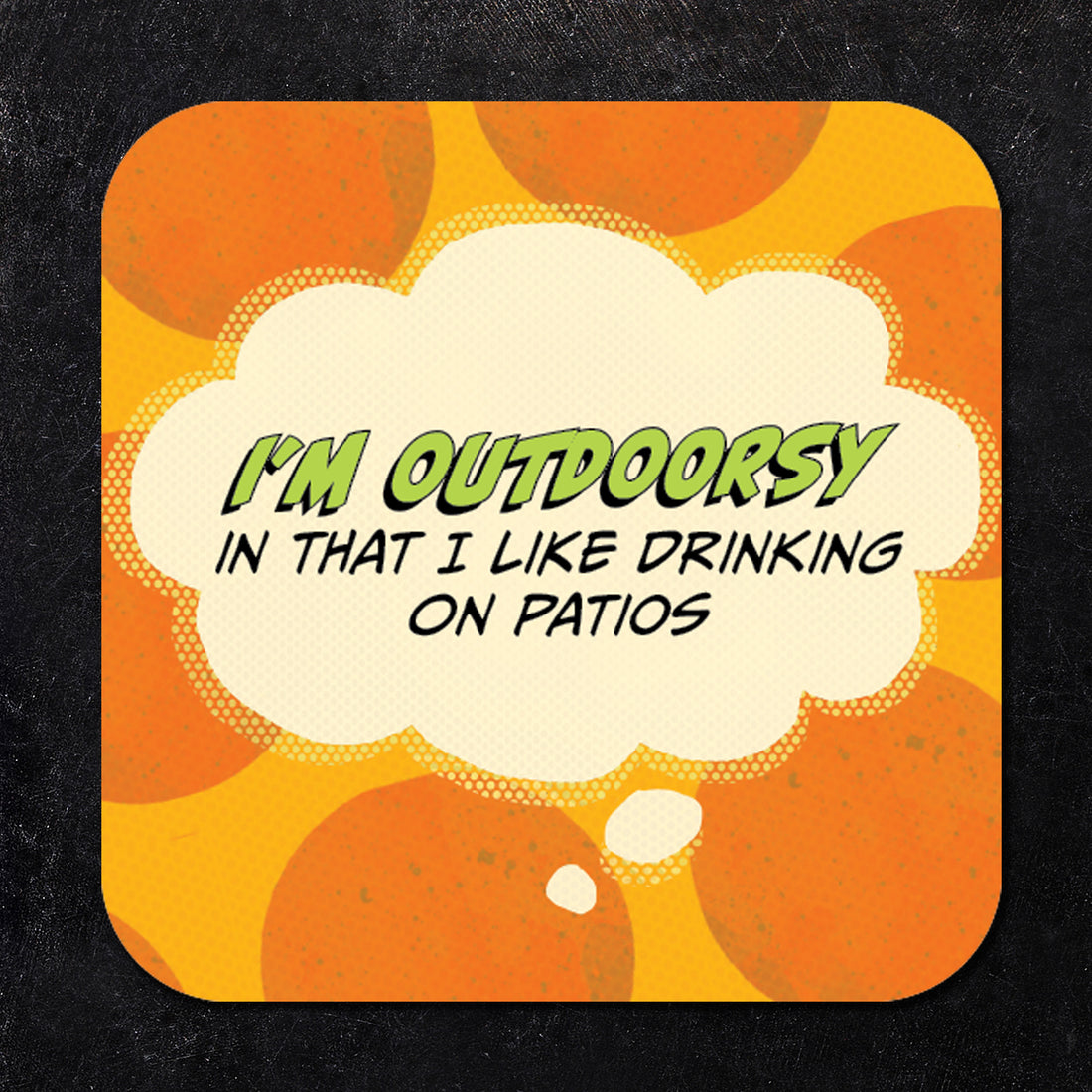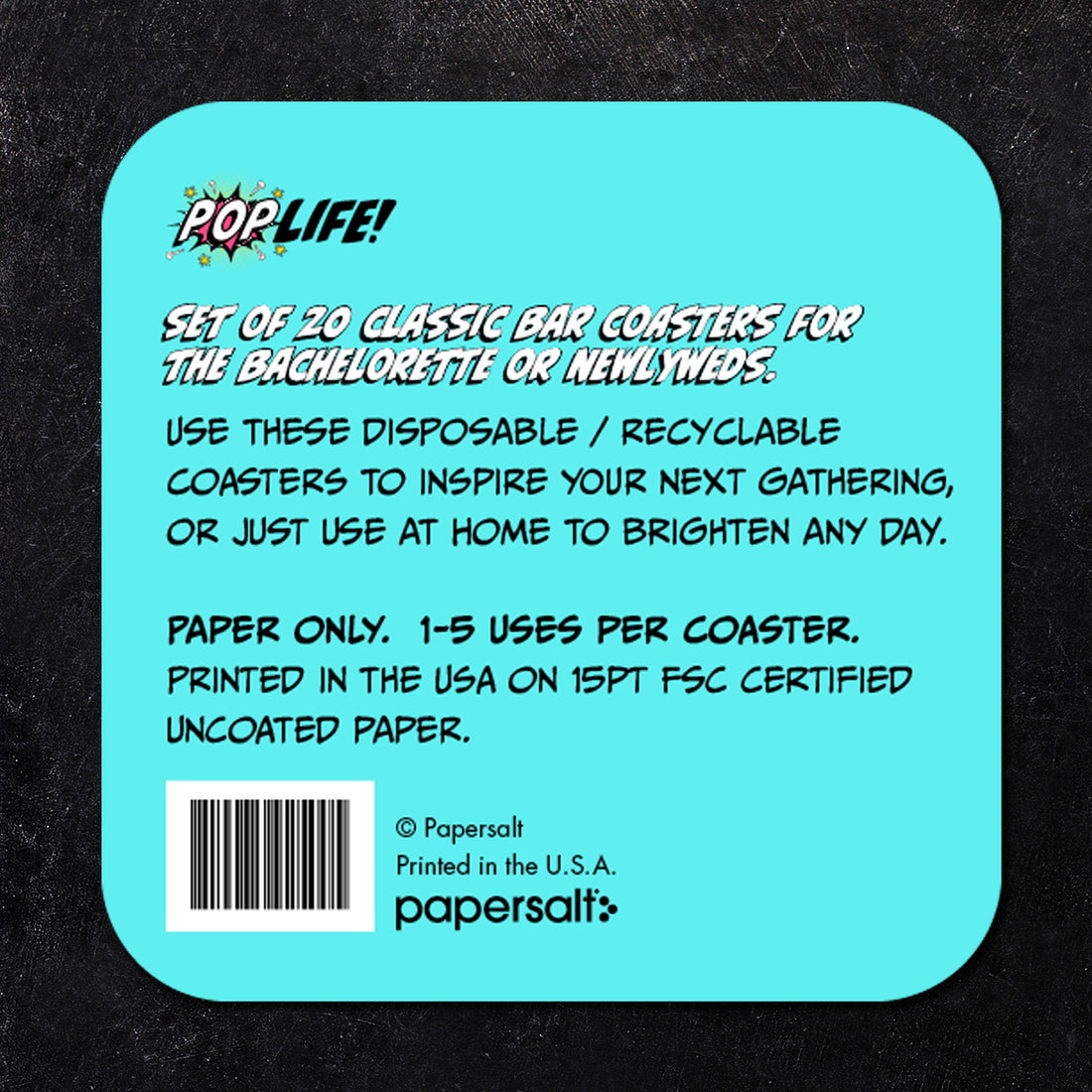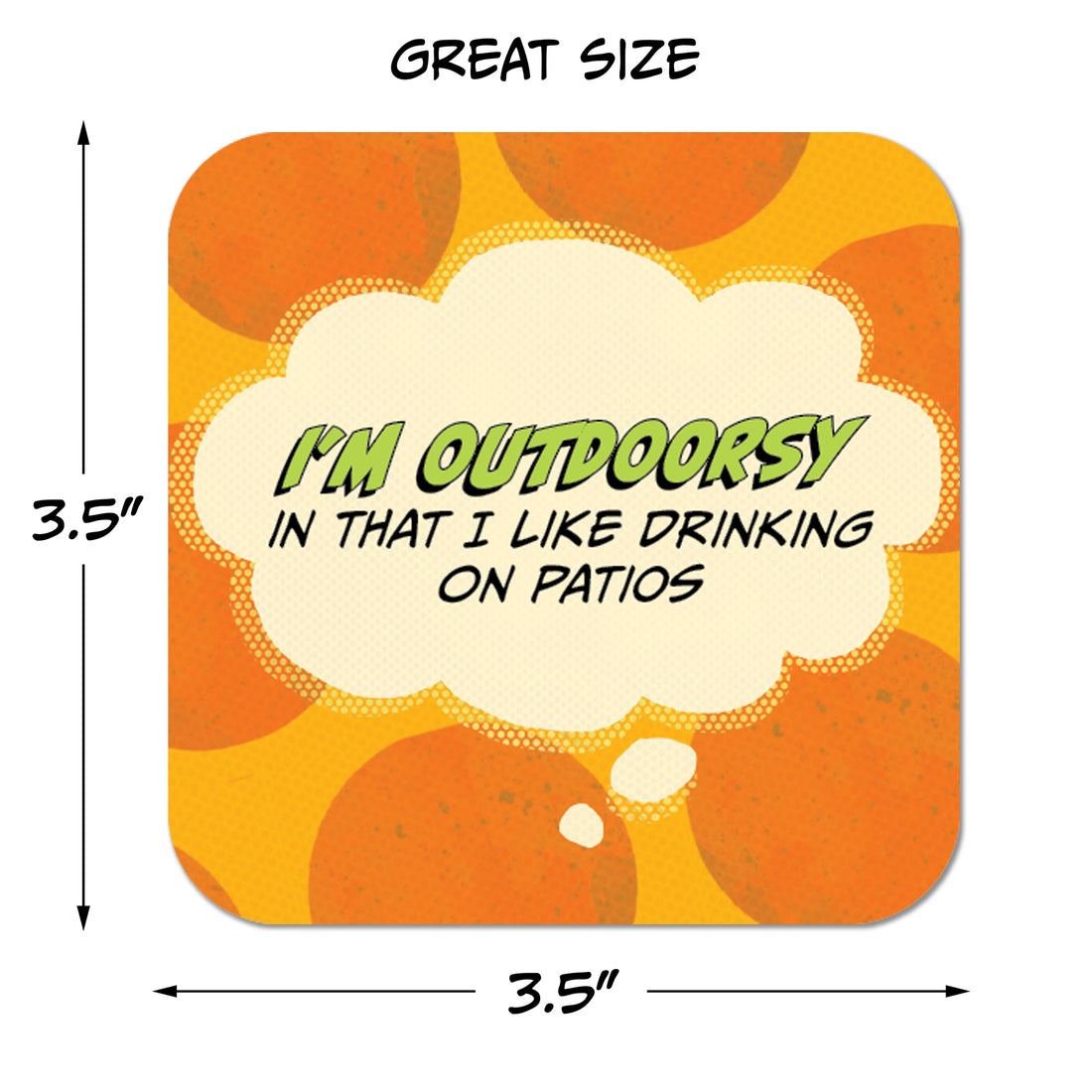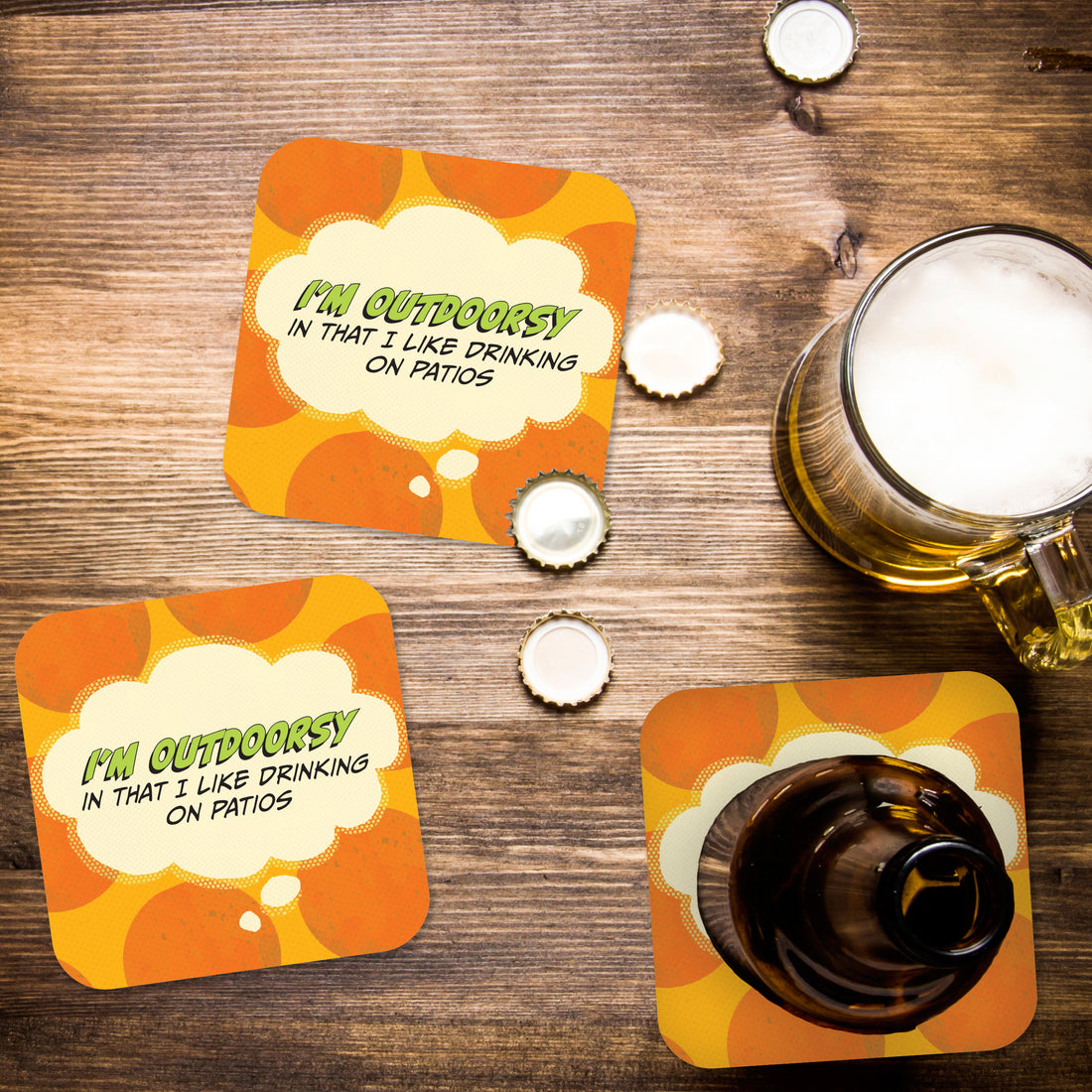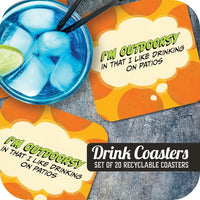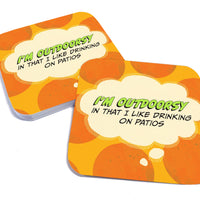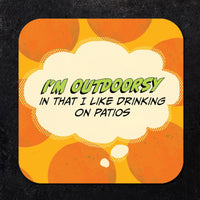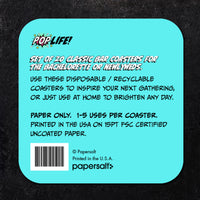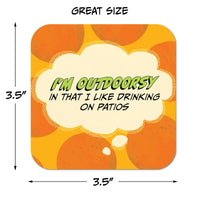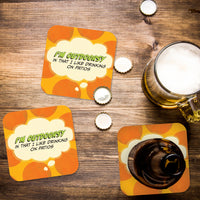 I'm Outdoorsy in That I Like Drinking on Patios Paper Coaster Set
NOTE: This product ships within 1-2 business days after order is placed.
Now that's the definition of being outdoorsy if you ask us..
From our retro Pop Life! collection comes this set of 20 classic bar Coasters for any gathering, or any day.
Use these disposable / recyclable coasters to add some spunk (and sass) to your next event, happy hour at home, or for gifting. These make a great party favor, hostess gift or for decorating your own cocktail bar.
Product Specifics
Paper Only
1-5 uses per coaster
Printed in U.S.A. on 15pt FSC Certified uncoated paper