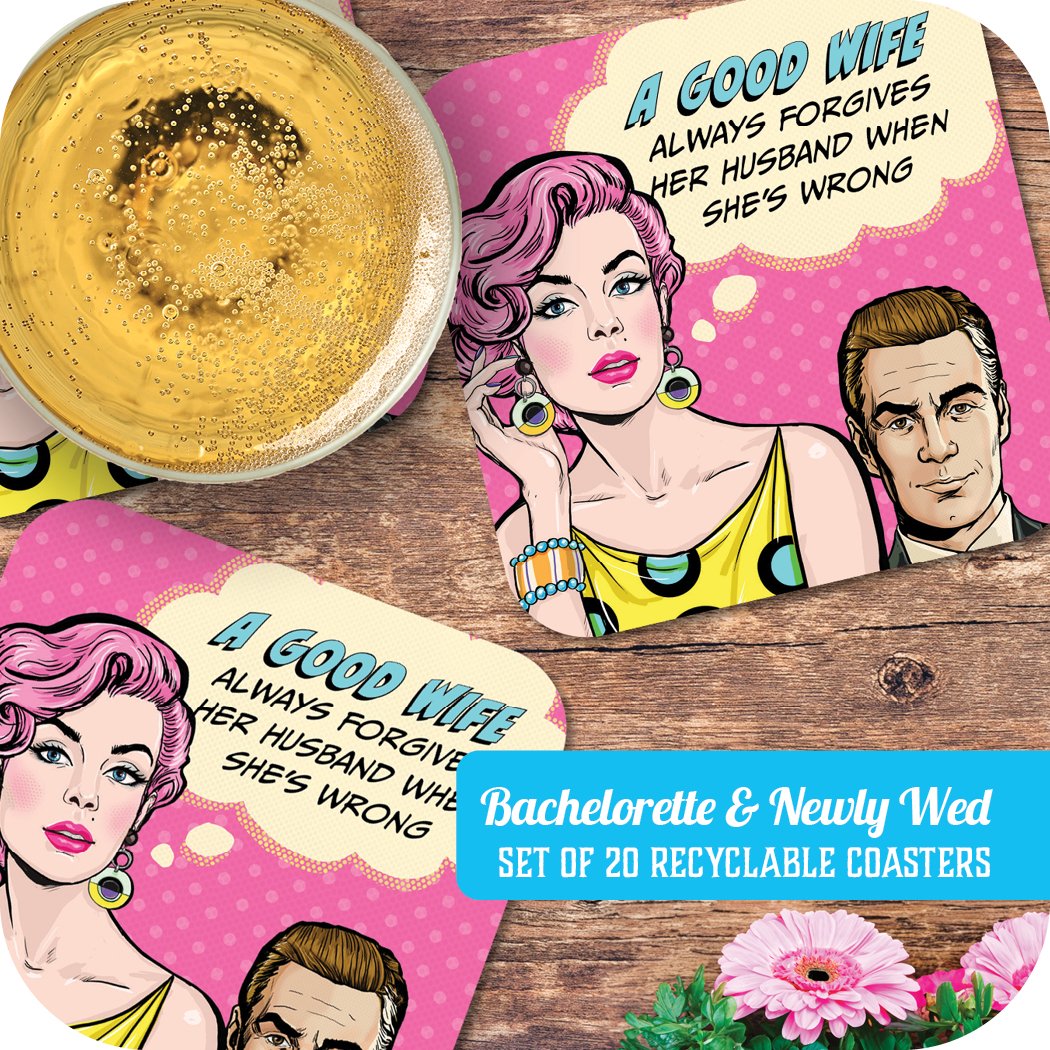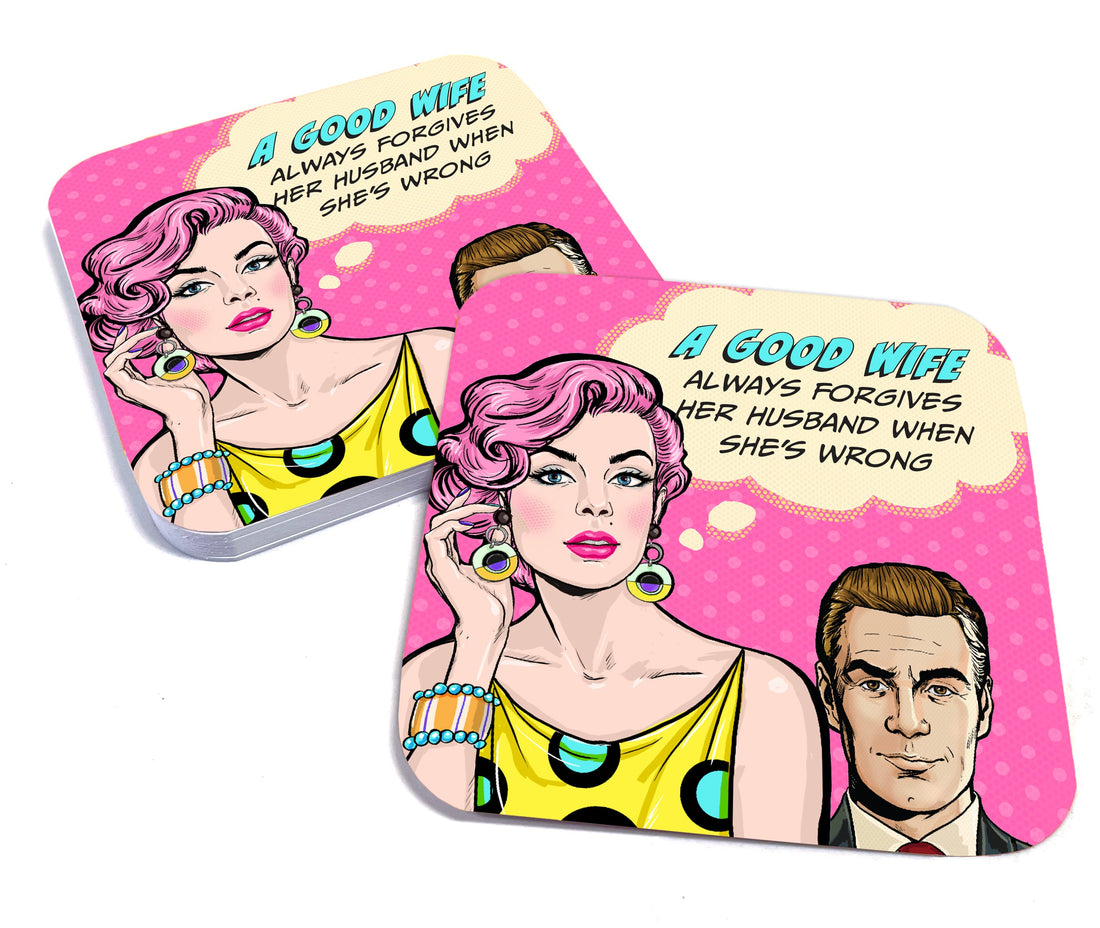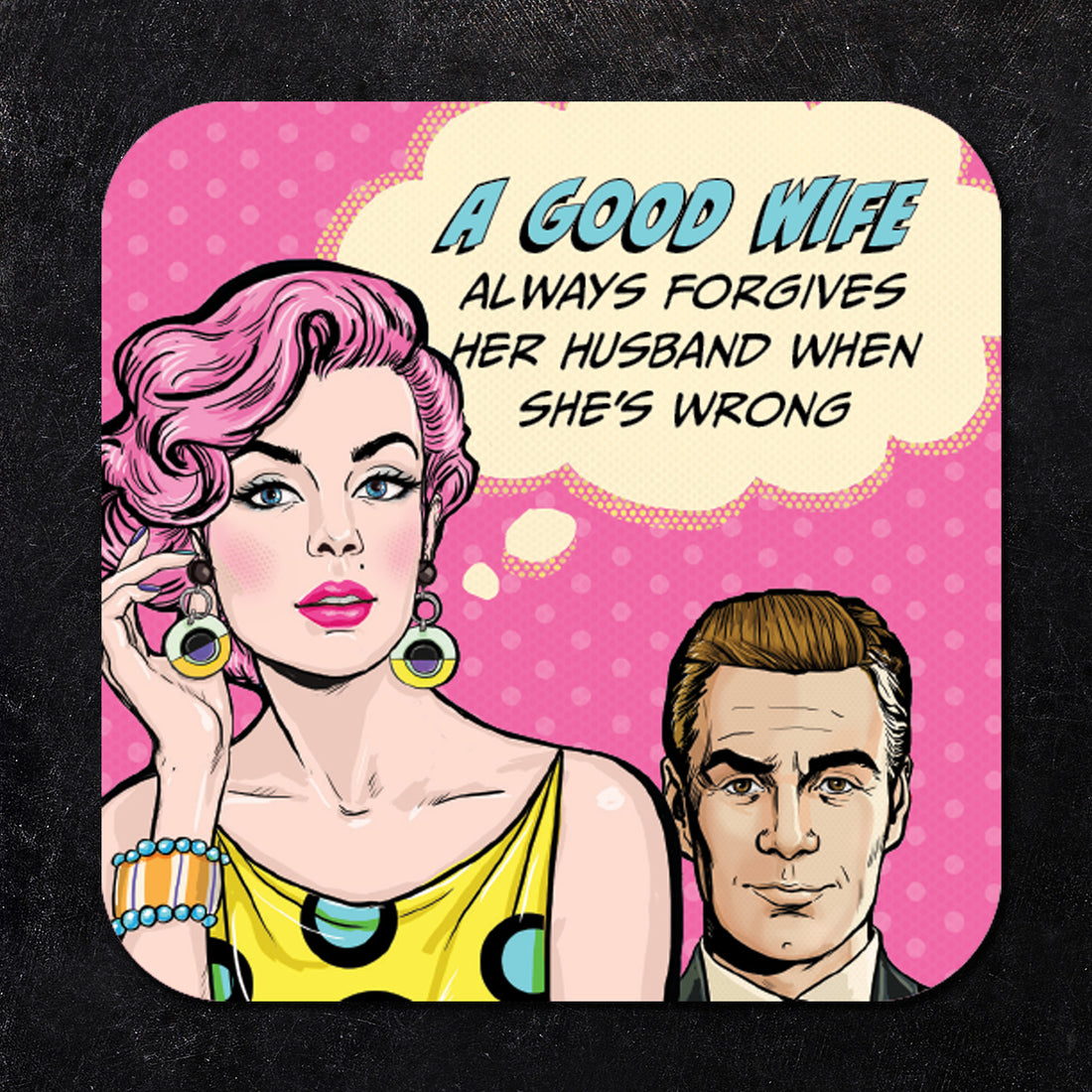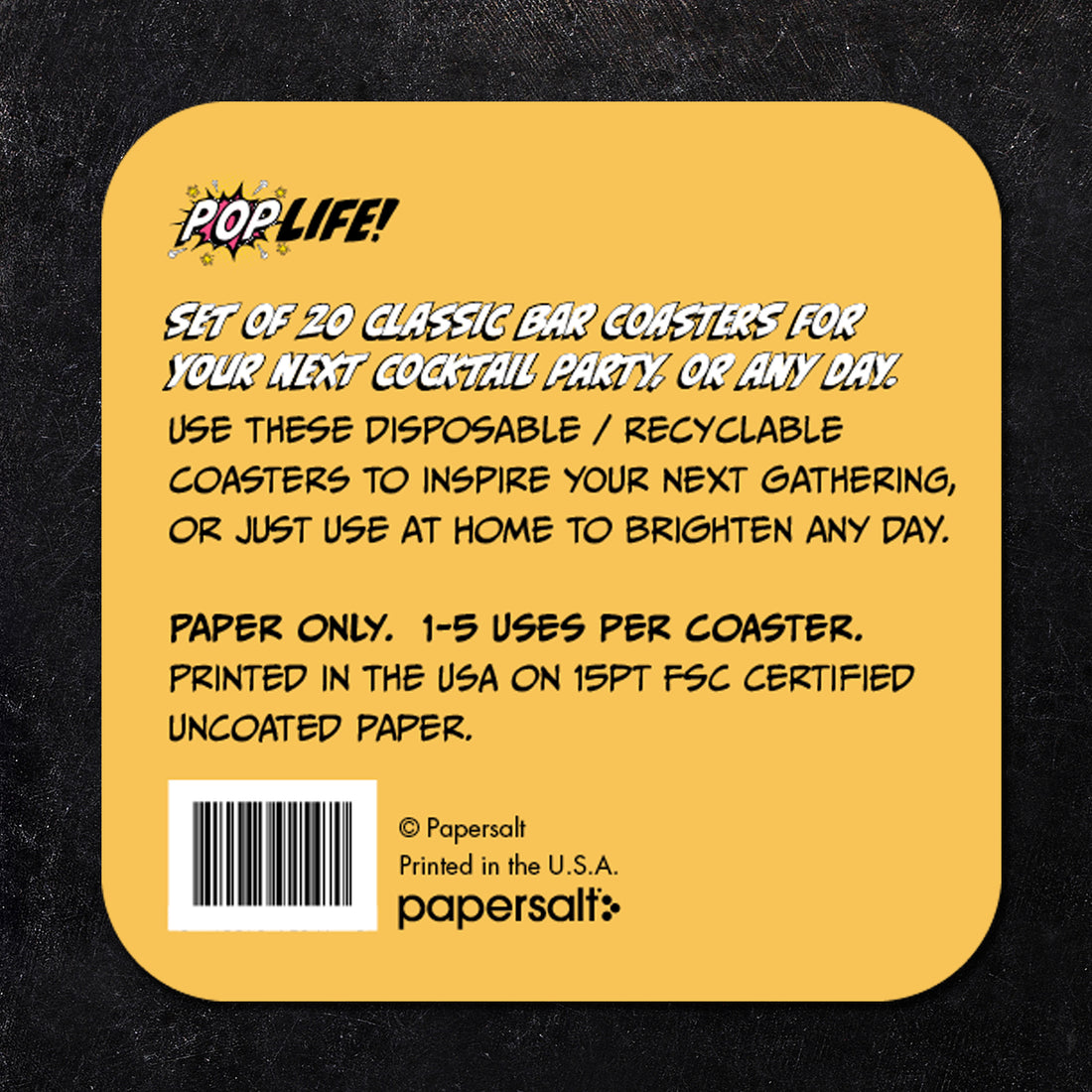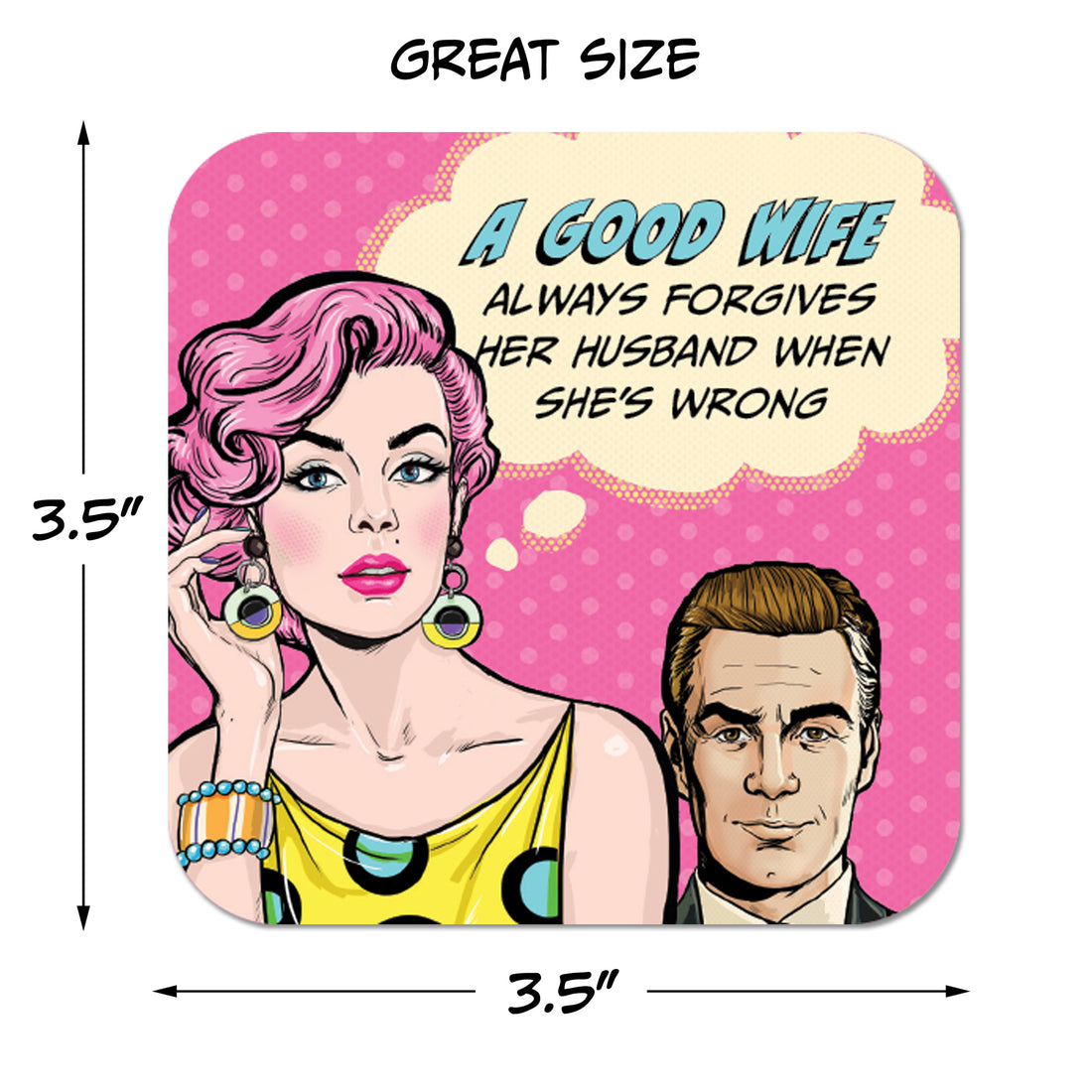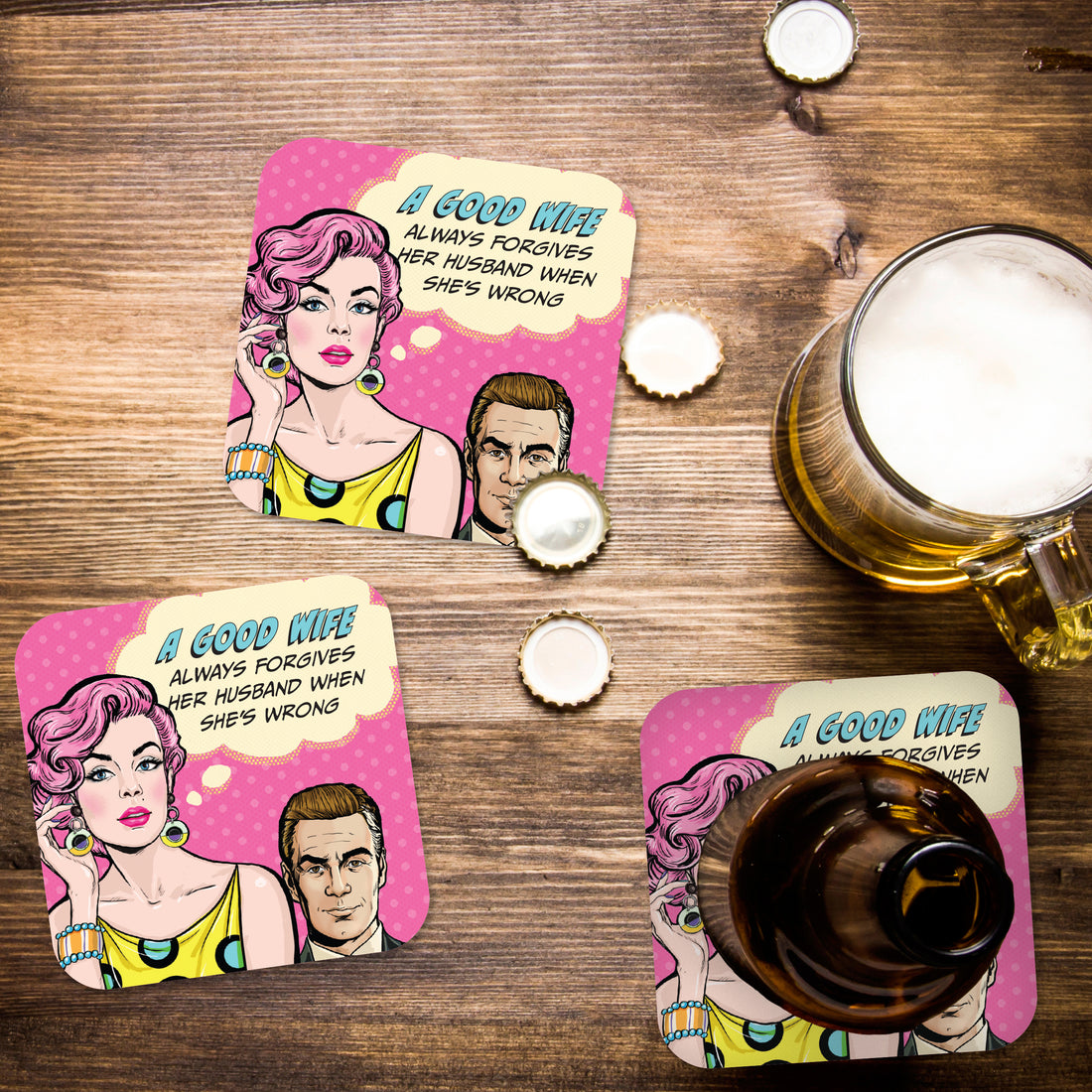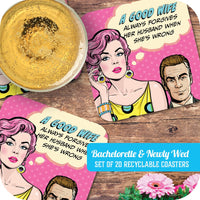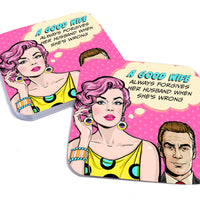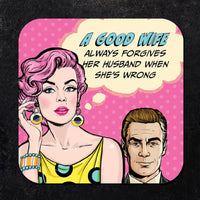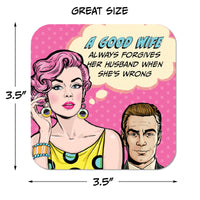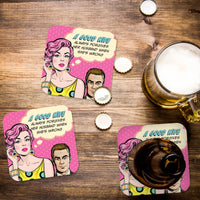 A Good Wife Always Forgives her Husband When She's Wrong Paper Coaster Set
NOTE: This product ships within 1-2 business days after order is placed.
From our retro Pop Life! collection comes this set of 20 classic bar Coasters for the bride/bachelorette or newlyweds.

Use these disposable / recyclable coasters for any of the soon-to-be or newlywed celebrations, or as a unique gift to help commemorate the special moment in life. Perfect for bridal/wedding showers, engagement parties and more!
Product Specifics
Paper Only
20 per same design
1-5 uses per coaster
Printed in U.S.A. on 15pt FSC Certified uncoated paper