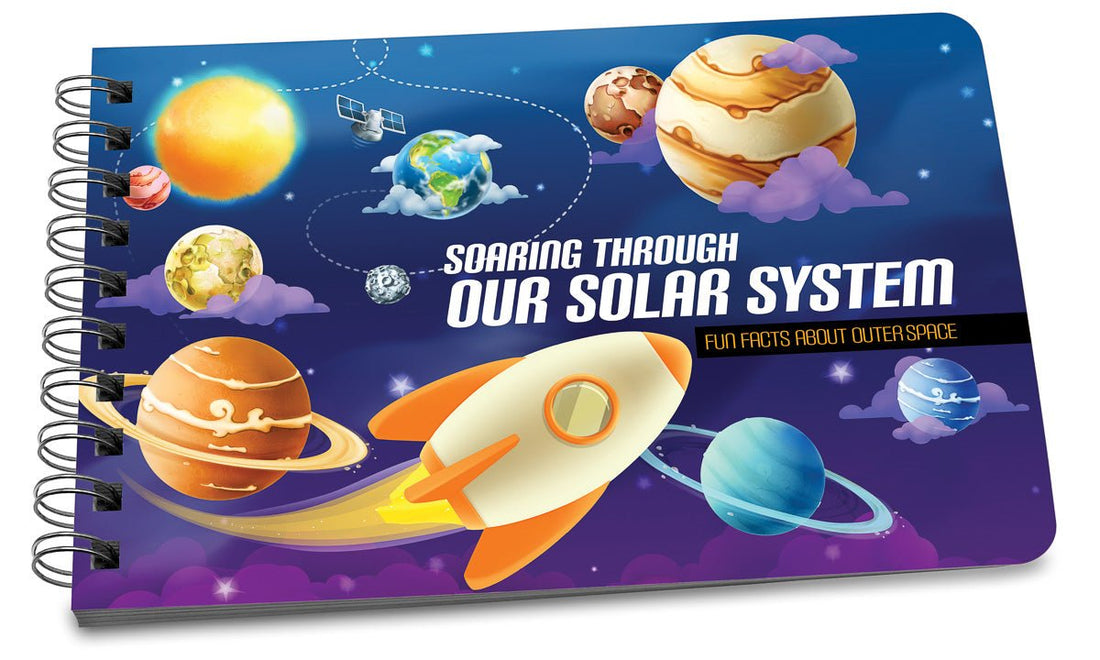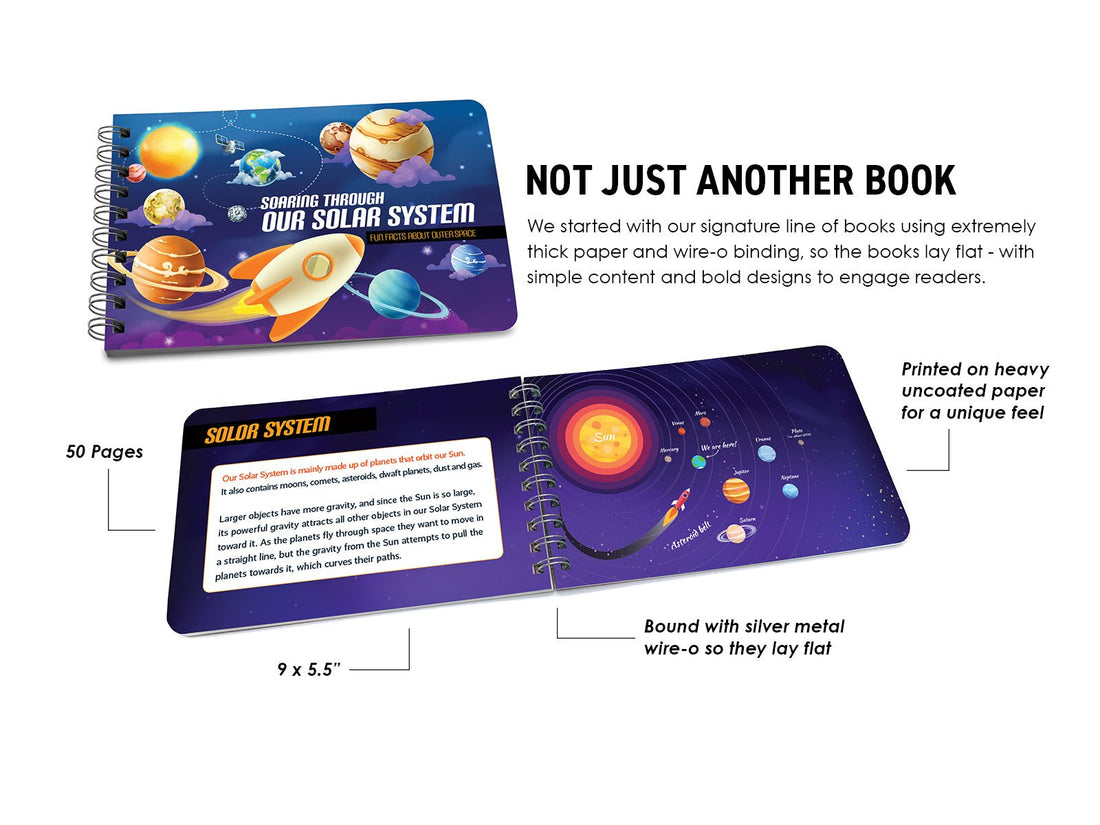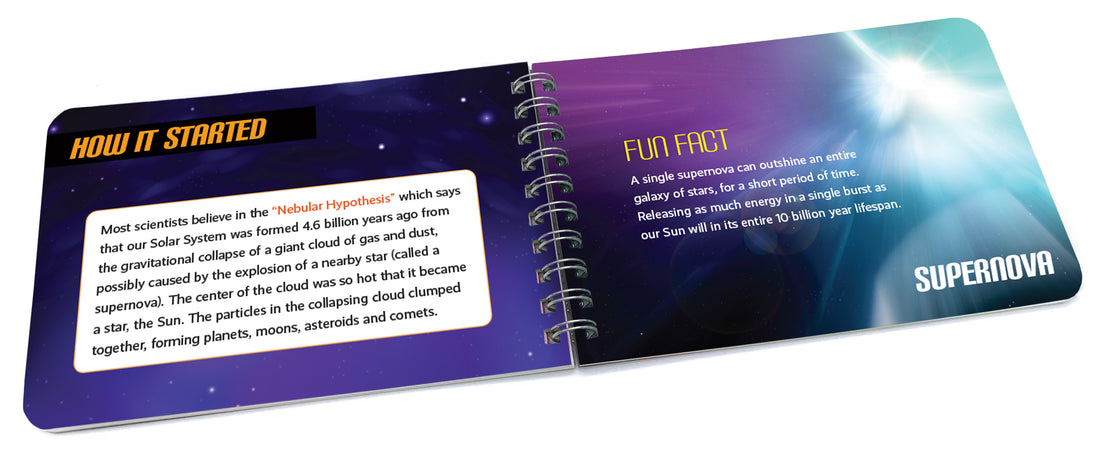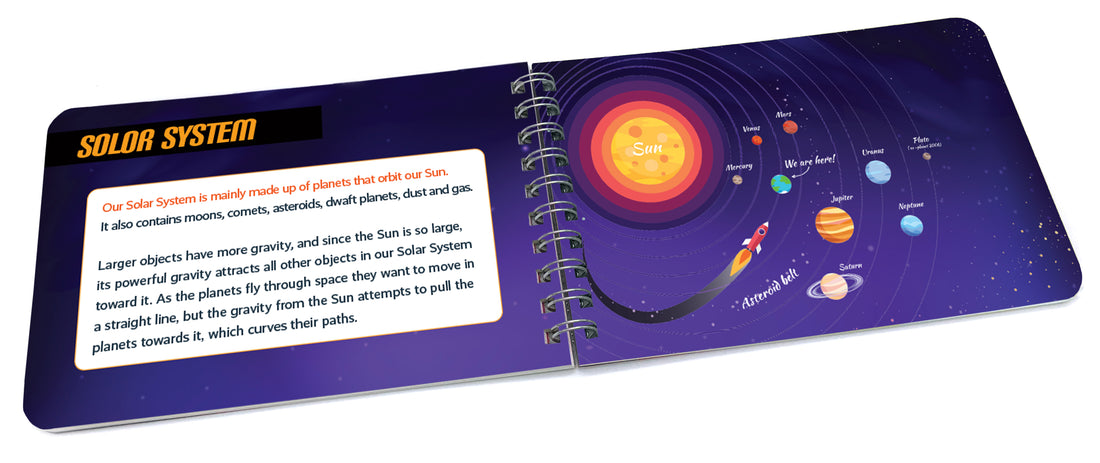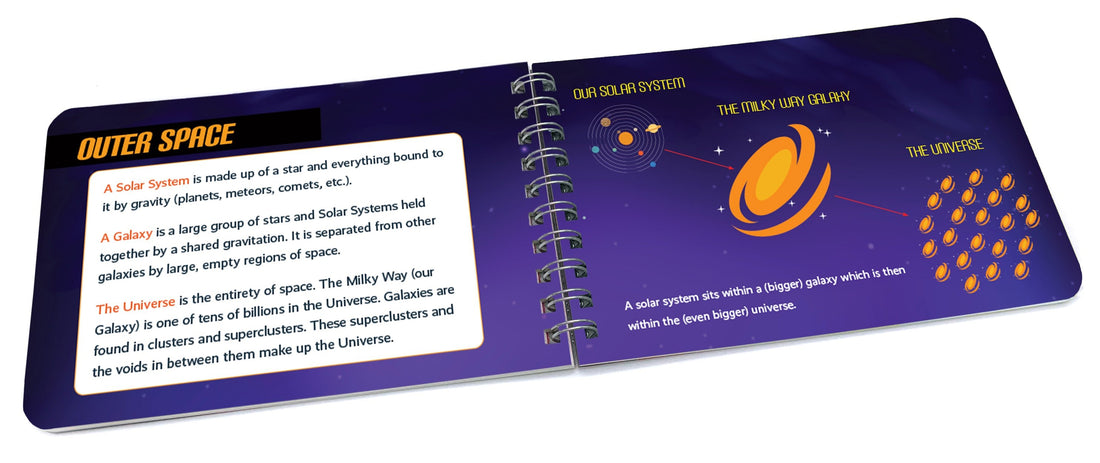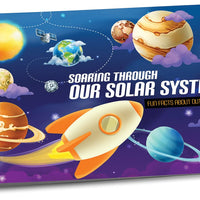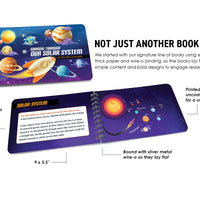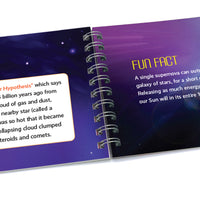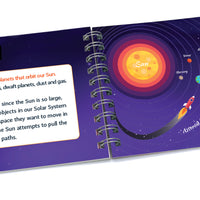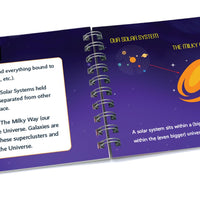 Soaring Through Our Solar System - Solar System Fact Book for Kids
NOTE: This product ships within 1-2 business days after order is placed.
Fun Facts About Outer Space 
This book is filled with trivia and facts about outer space for all ages, and is especially great for kids in grade school and middle school. Learn fun facts about each of the planets, the sun, earth's moon, and more.
Use this book for at-home learning, game nights and to supplement in-school curriculum. 
8.5 x 5.5"
48 pages
Bound with durable, high quality silver double-loop wire-o
Printed on bright white 130# uncoated cover stock.
Printed and manufactured in U.S.A.