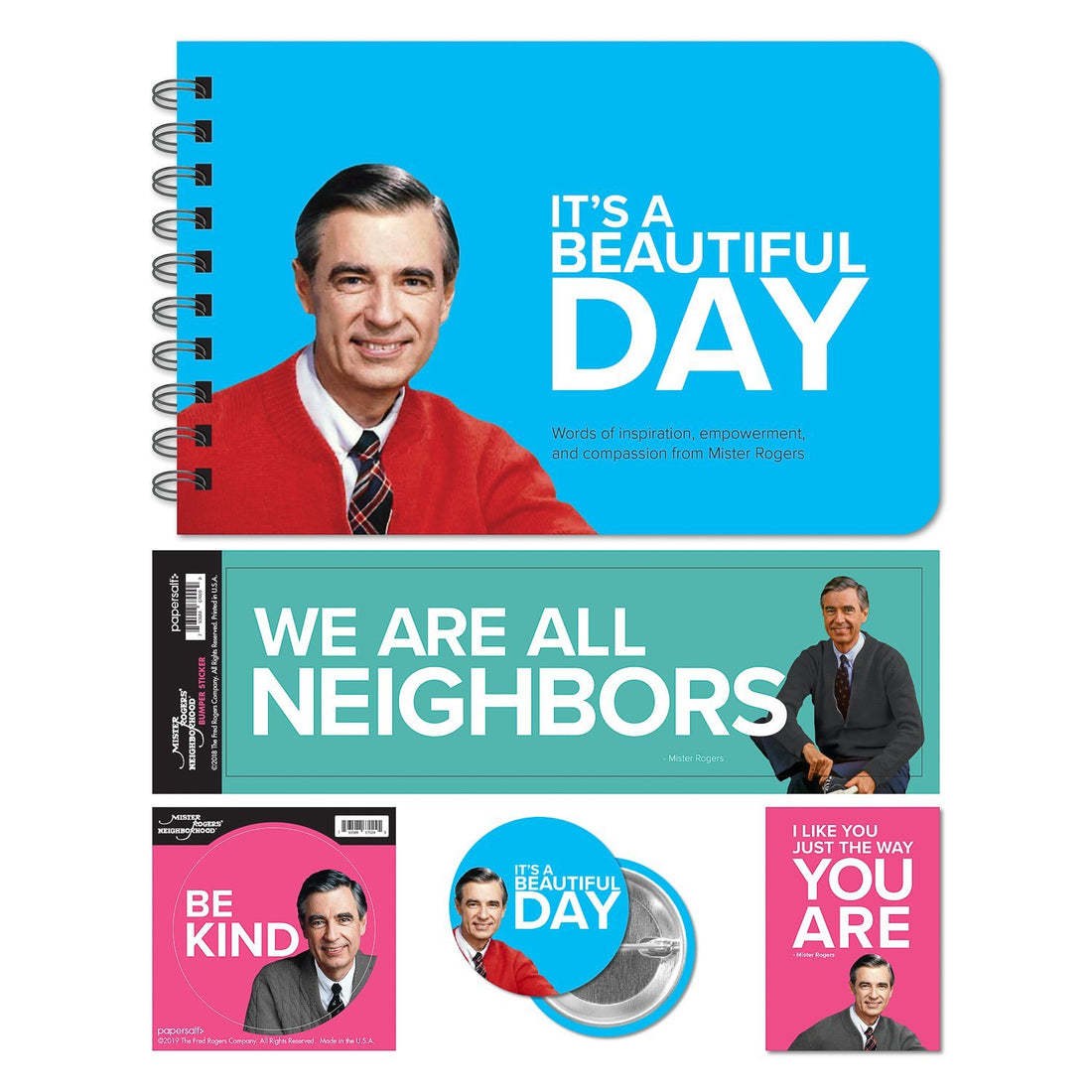 Mister Rogers Gift Bundle - Officially Licensed Mister Rogers Gifts
NOTE: This product ships within 1-2 business days after order is placed.
Fred Rogers' compassion and understanding for oneself and others are as timely now as ever. Spread a little kindness and share the words of Mr. Rogers with these officially licensed gifts.
Discounted 15% versus ordering individually
Collection Includes:
"It's a Beautiful Day" - Mister Rogers Quote Book 

"It's a Beautiful Day" Button
"We Are All Neighbors" Vinyl Car Decal (Bumper Sticker)
"Be Kind" Laptop/Water Bottle Sticker
"I Like You Just the Way You Are" Magnet