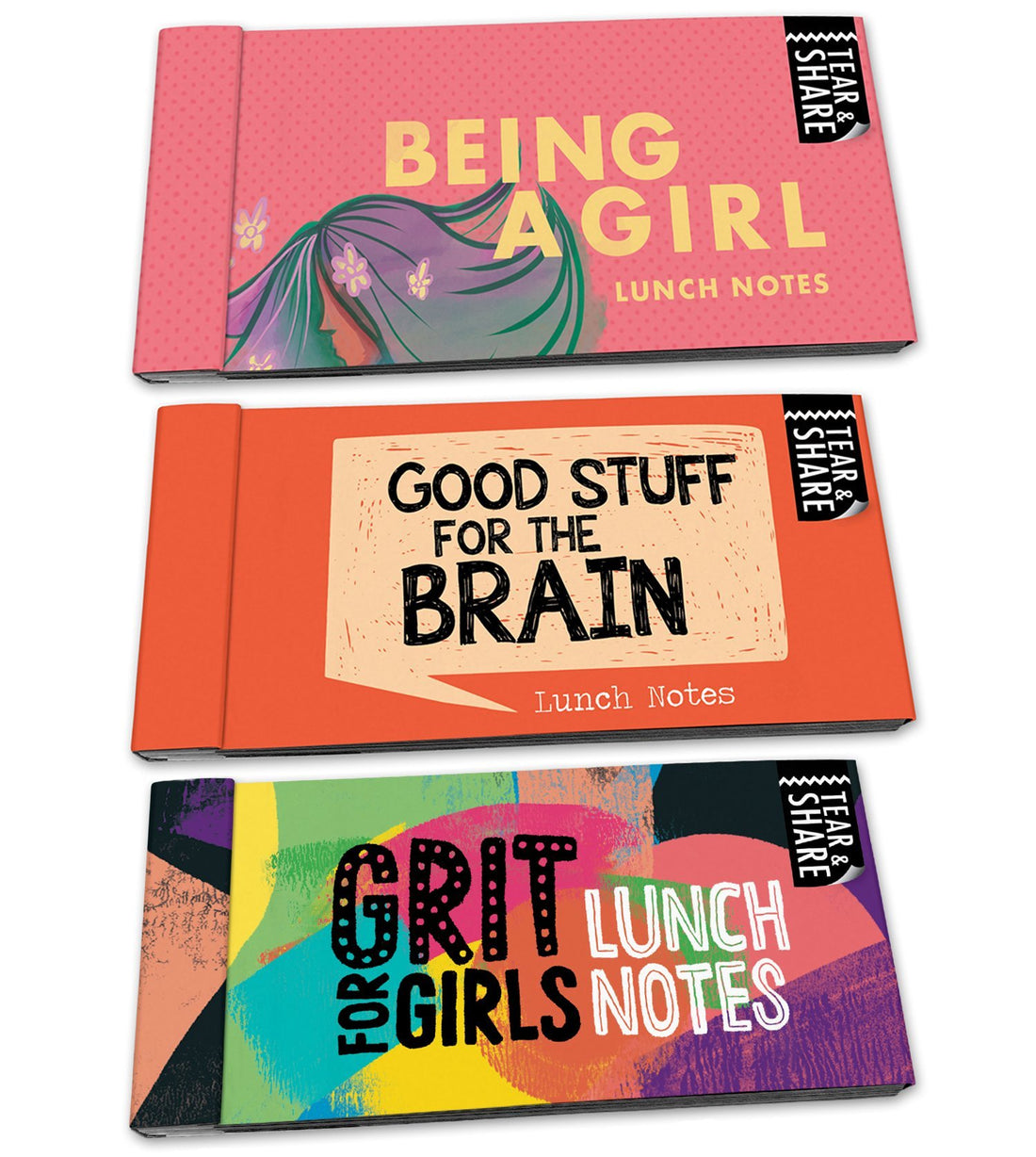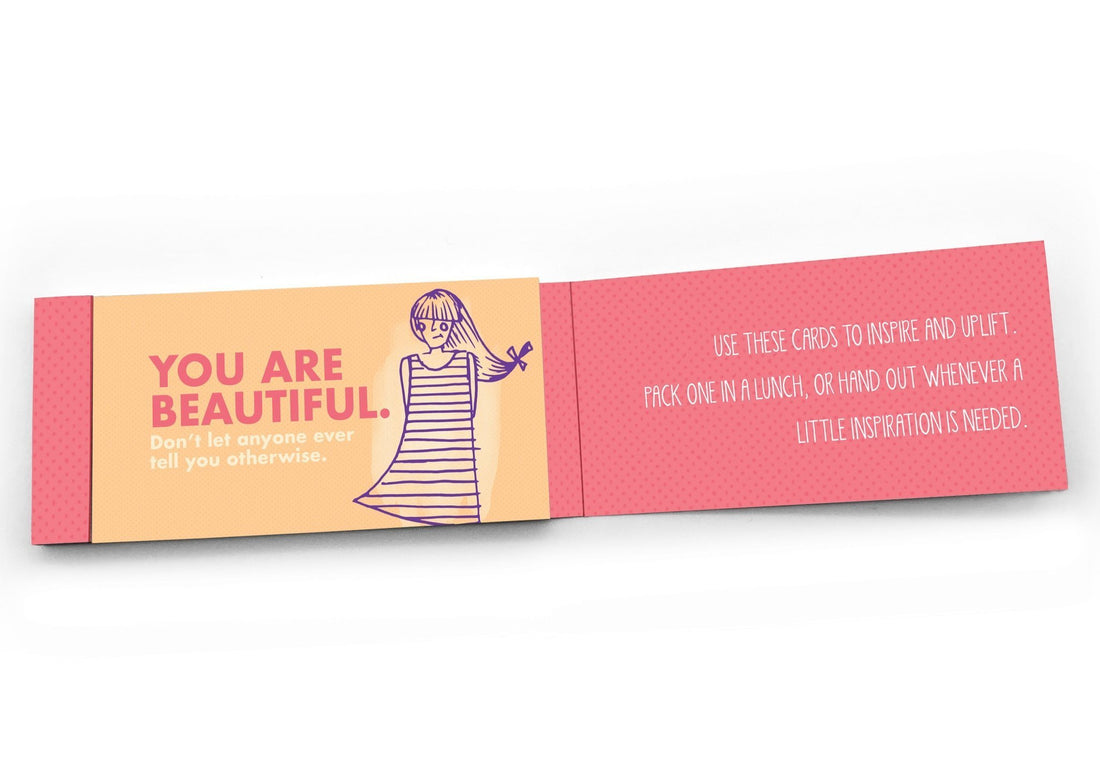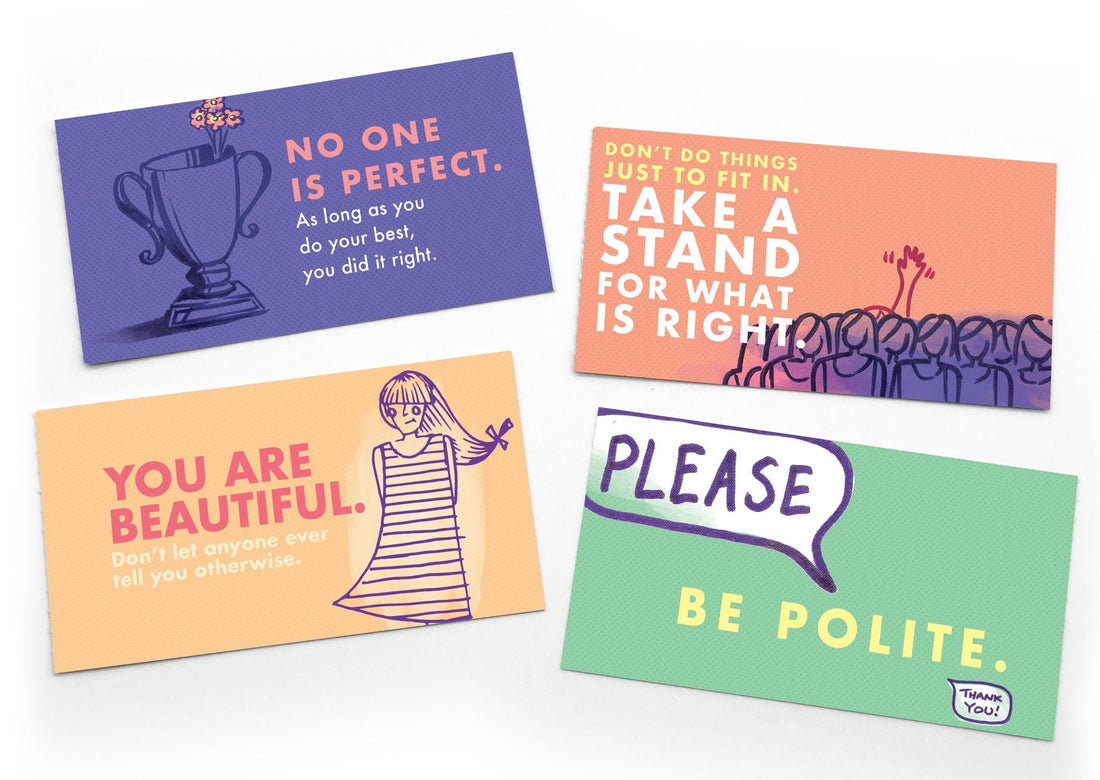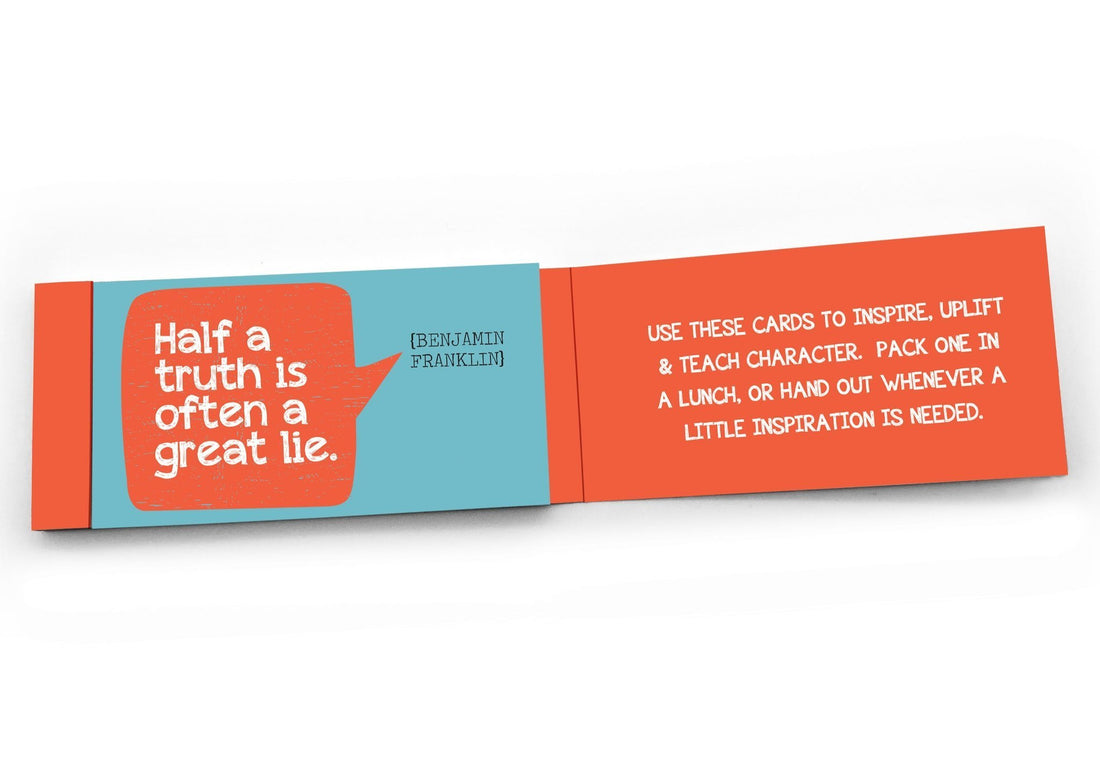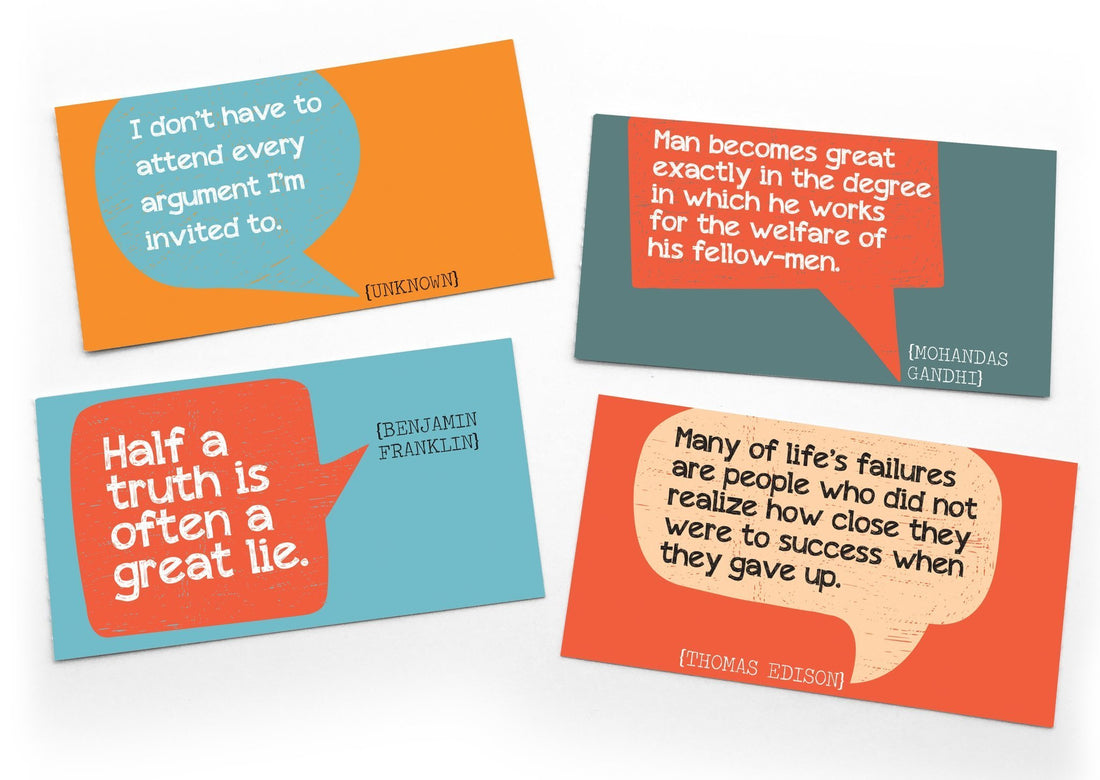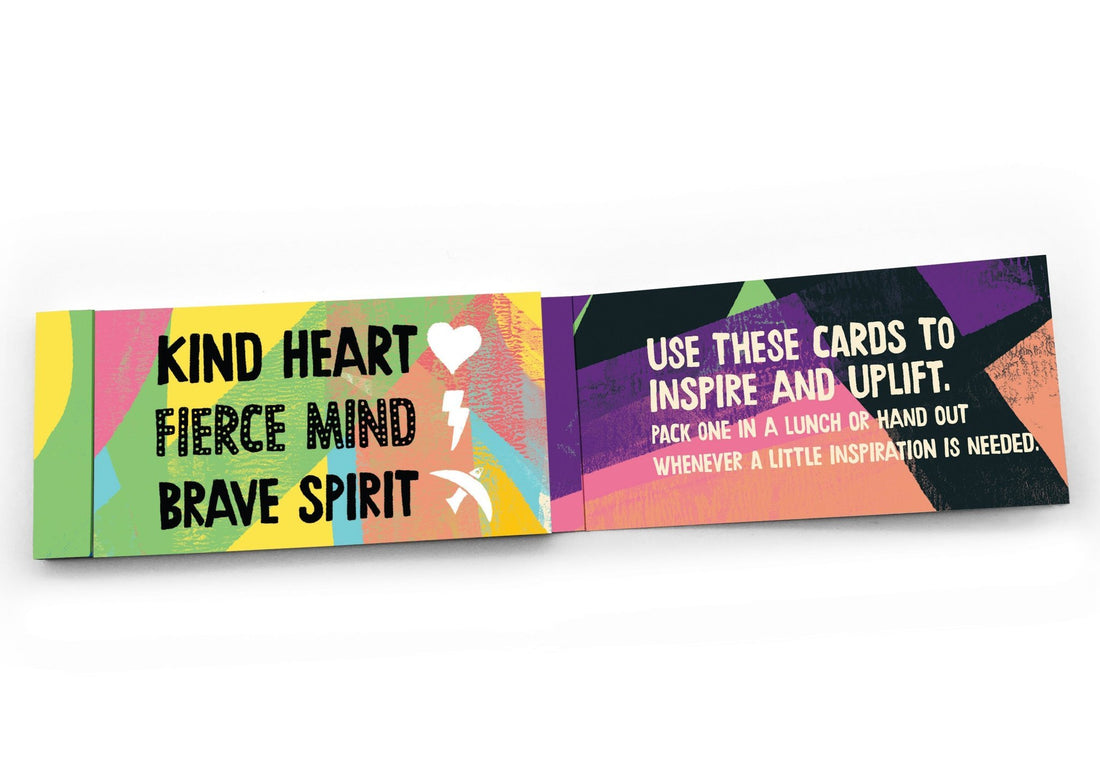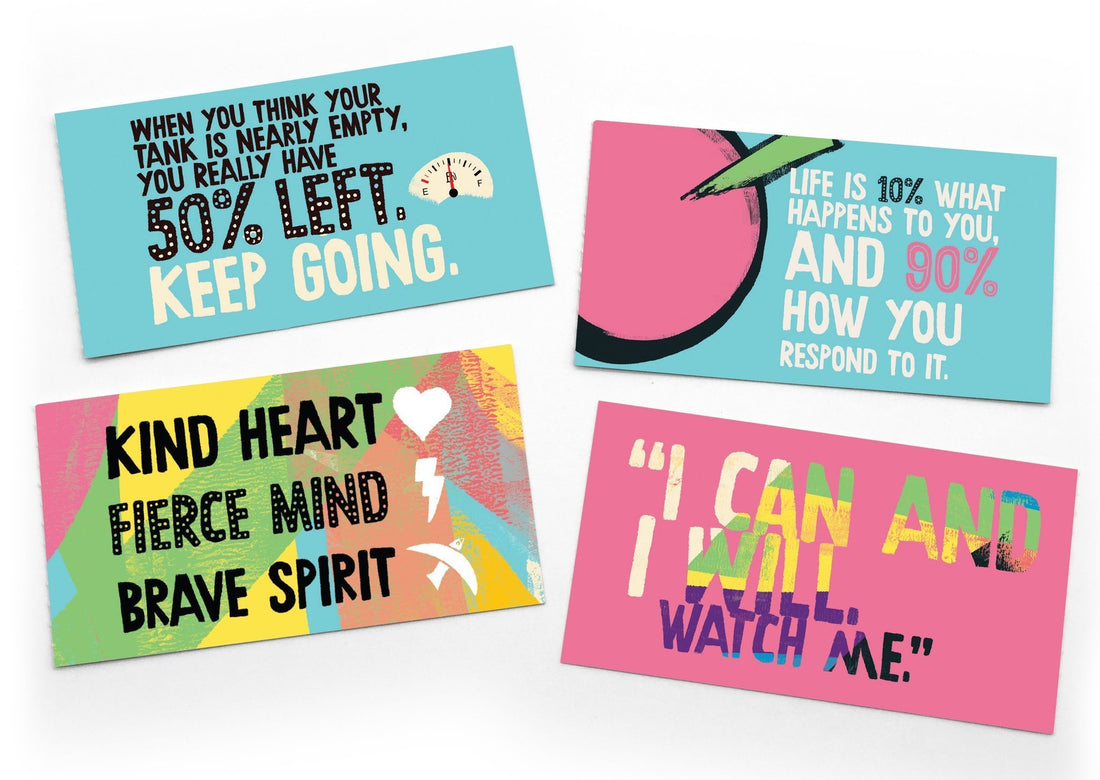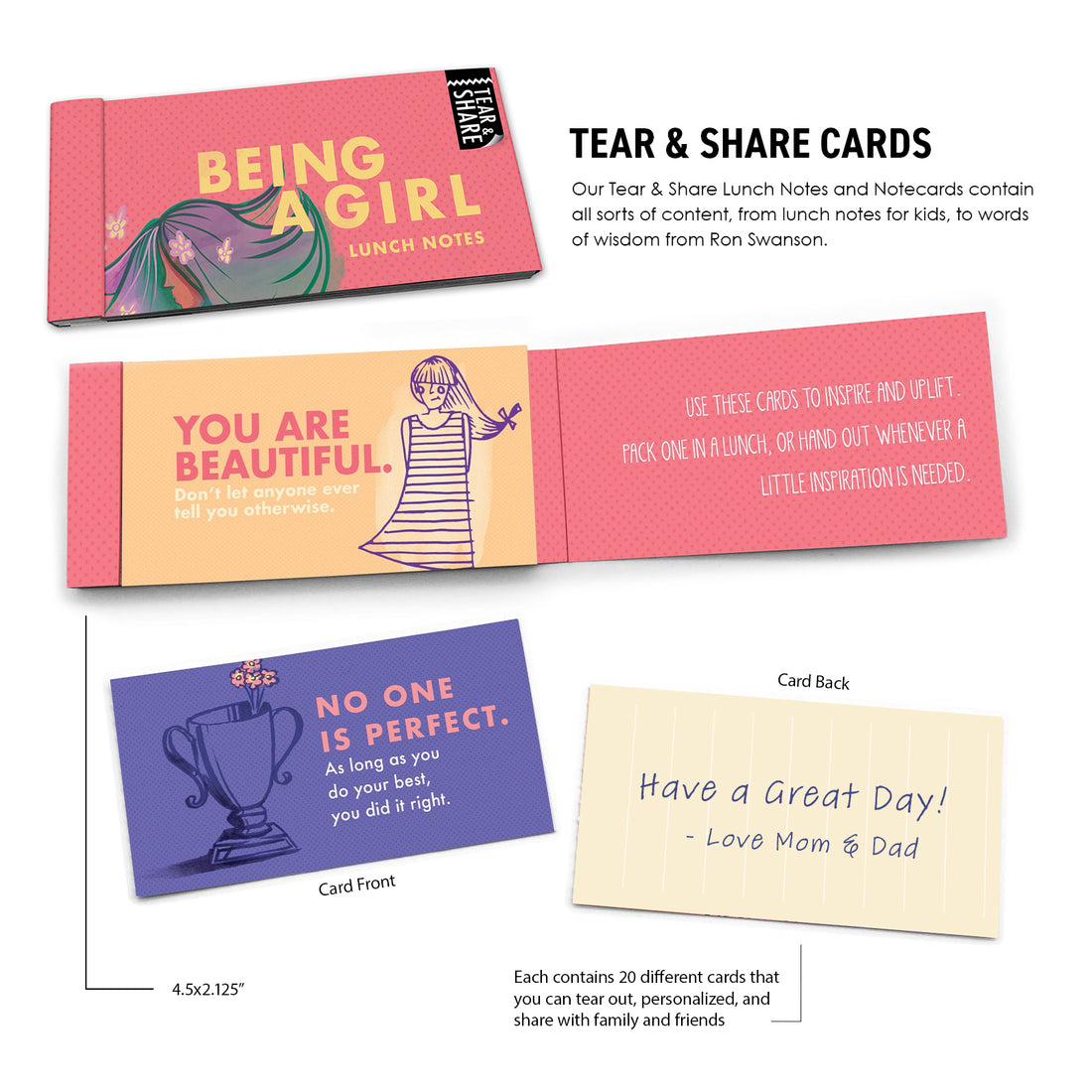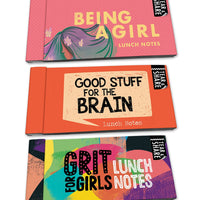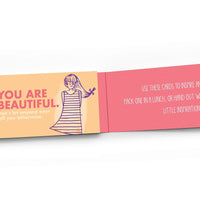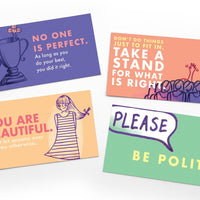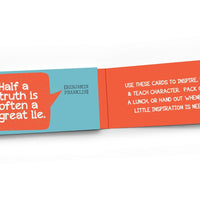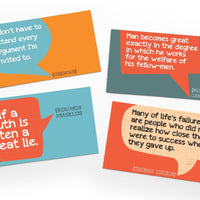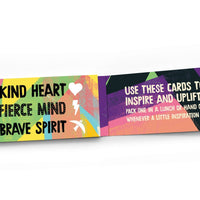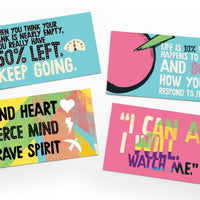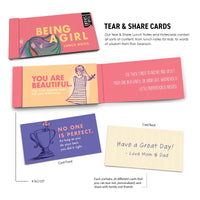 Tear and Share Lunch Note Bundle for Girls - Lunch Notes for Kids
NOTE: This product ships within 1-2 business days after order is placed.
Three different Lunch Note booklets with inspiring content for young girls on the front, and space for a personalized message on the back.  Each book has 20 different tear-out cards.
Discounted 16% versus ordering individually
 Collection Includes:
"Being a Girl" Lunch Notes
"Grit for Girls" Lunch Notes
"Good Stuff" for the Brain Lunch Notes
Use these cards to inspire and uplift.  Pack one in a lunch, or hand out whenever a little inspiration is needed. Card size 4 x 2". Made in the USA.