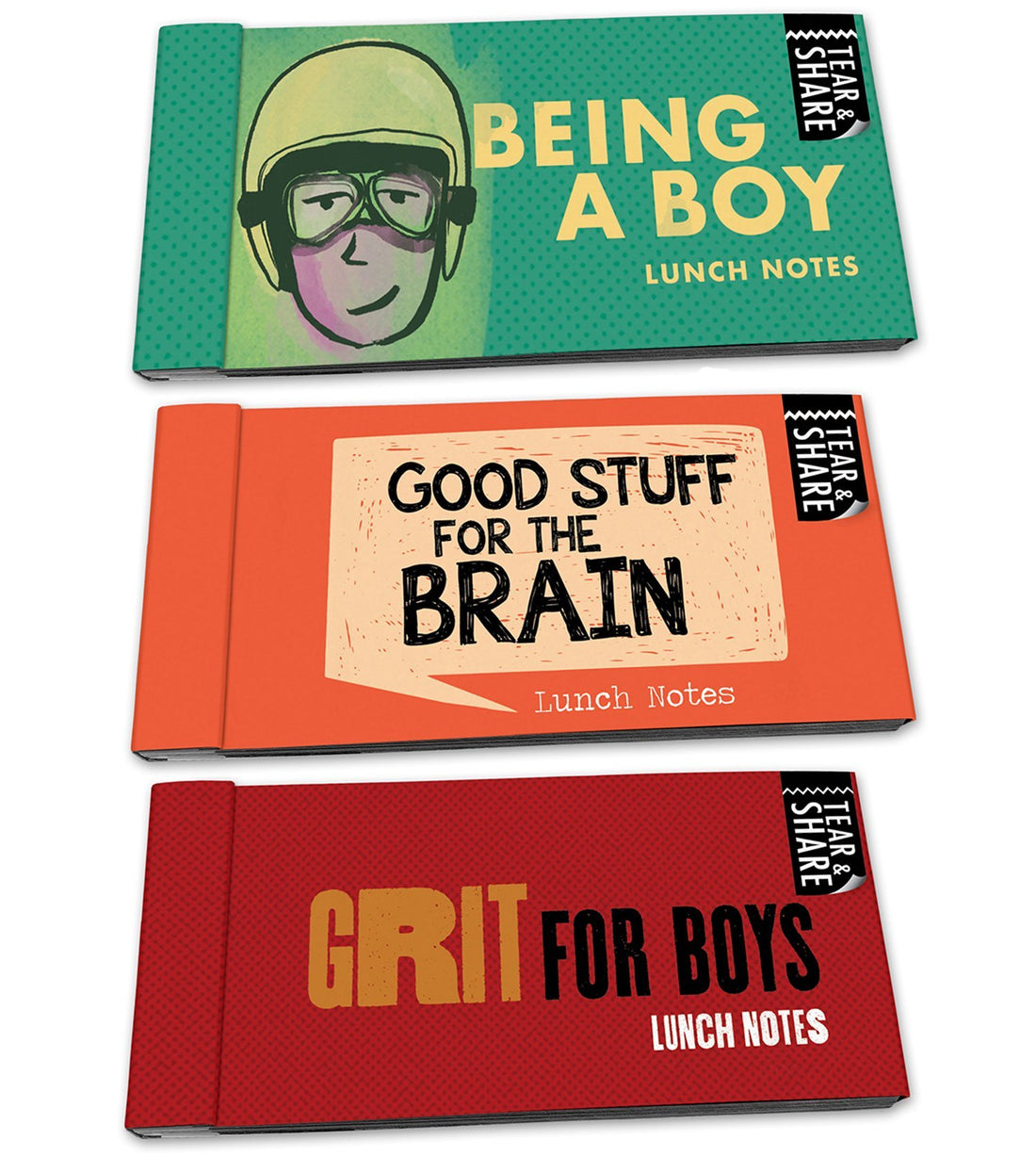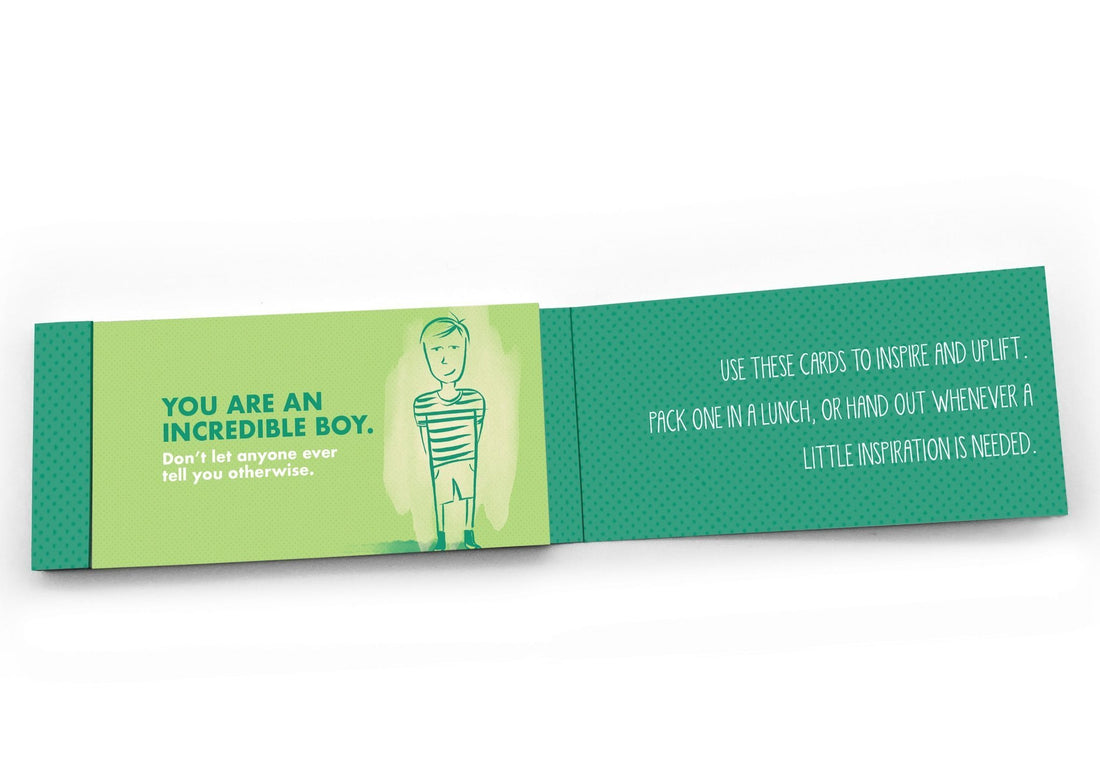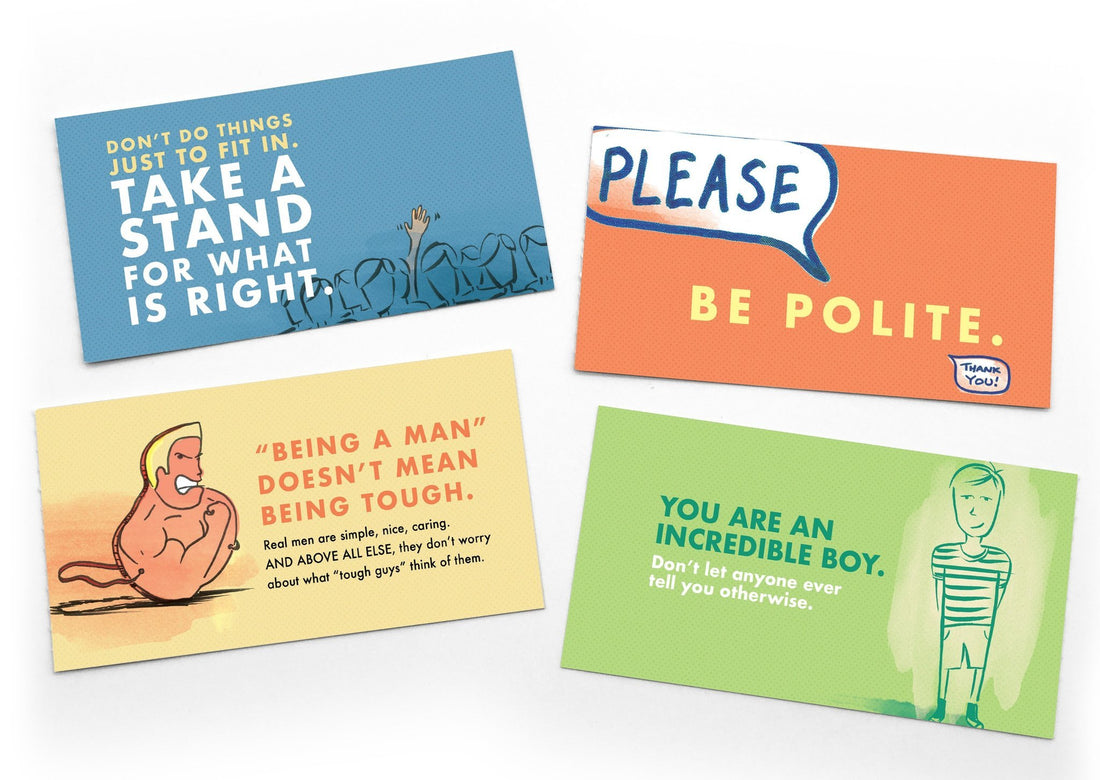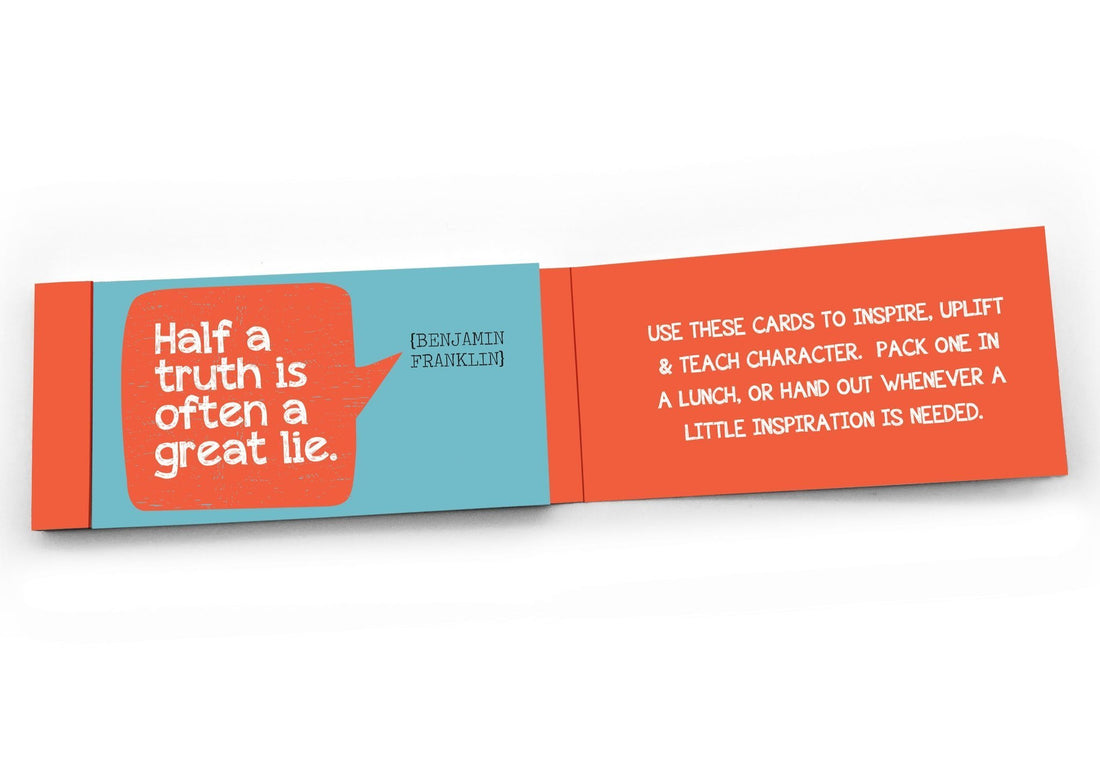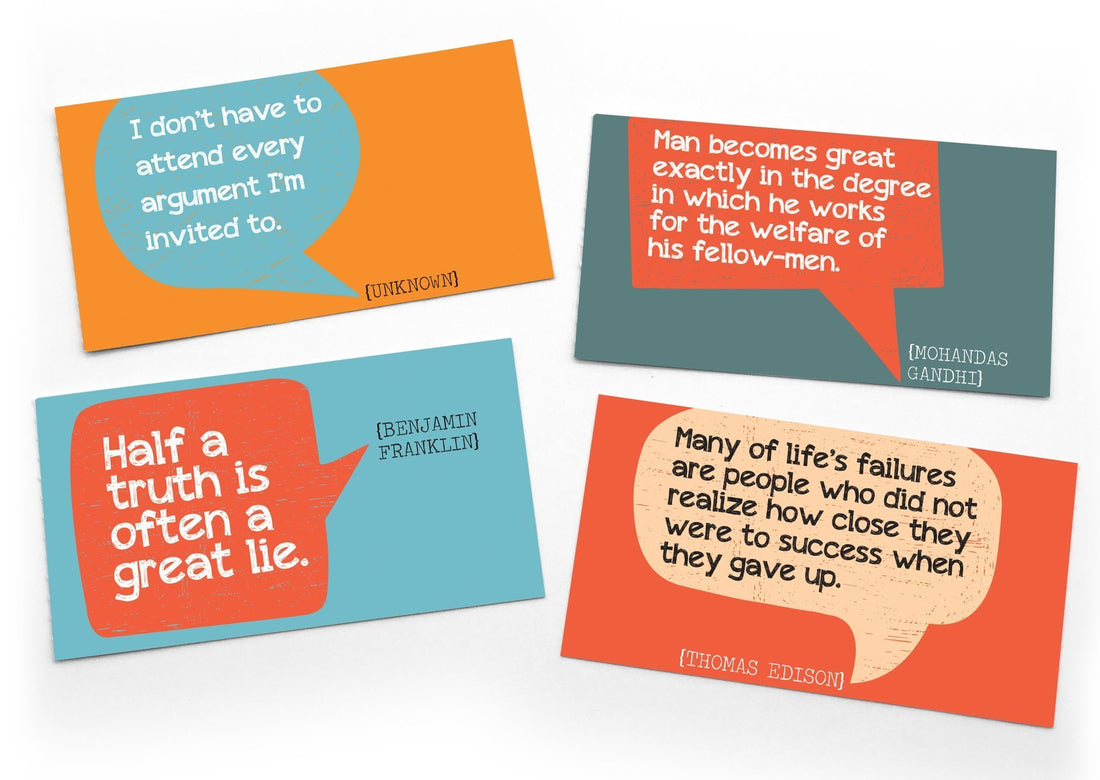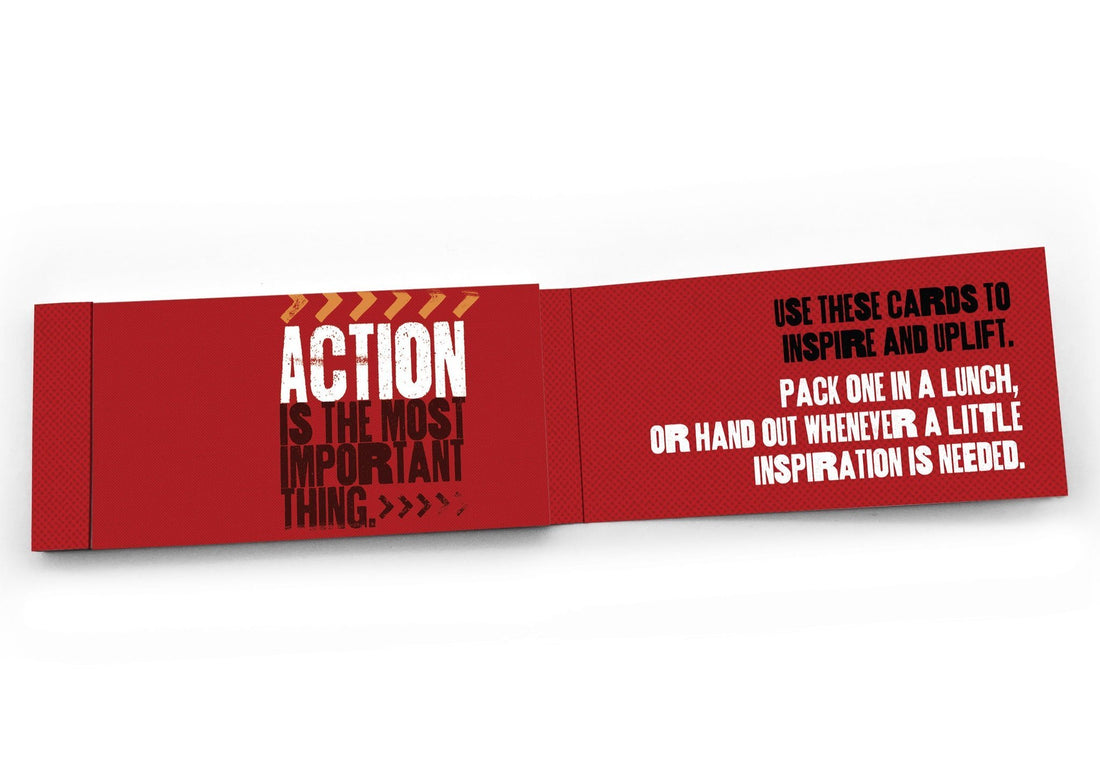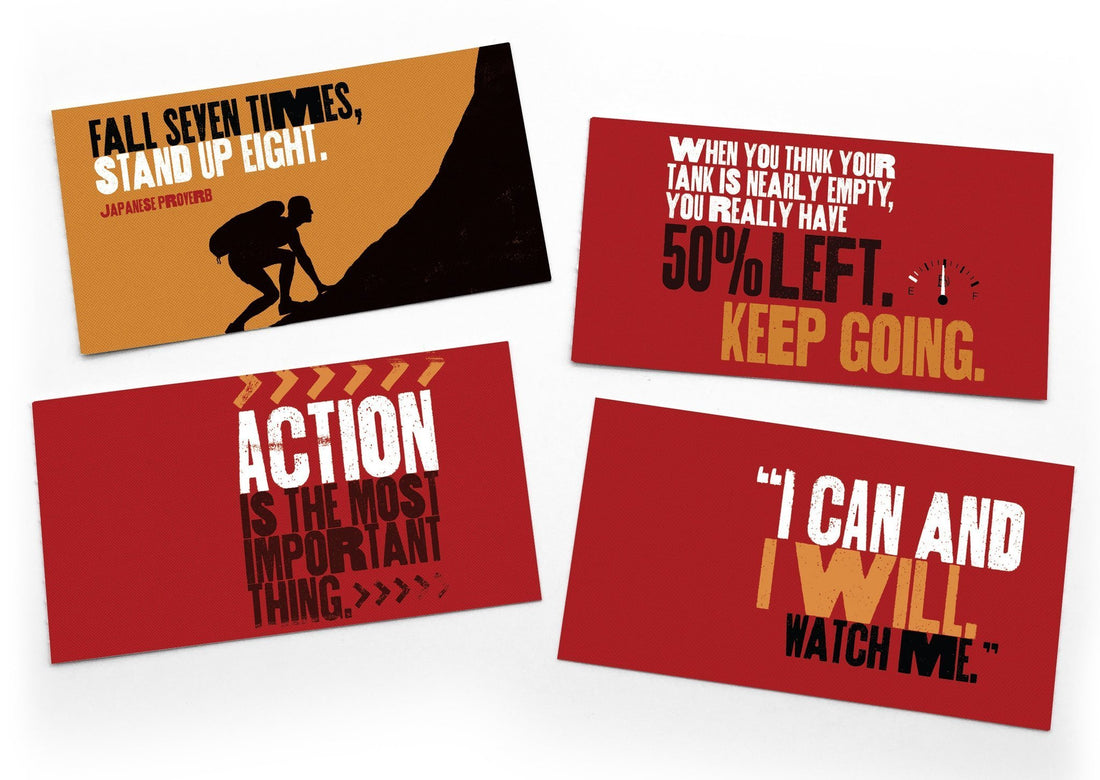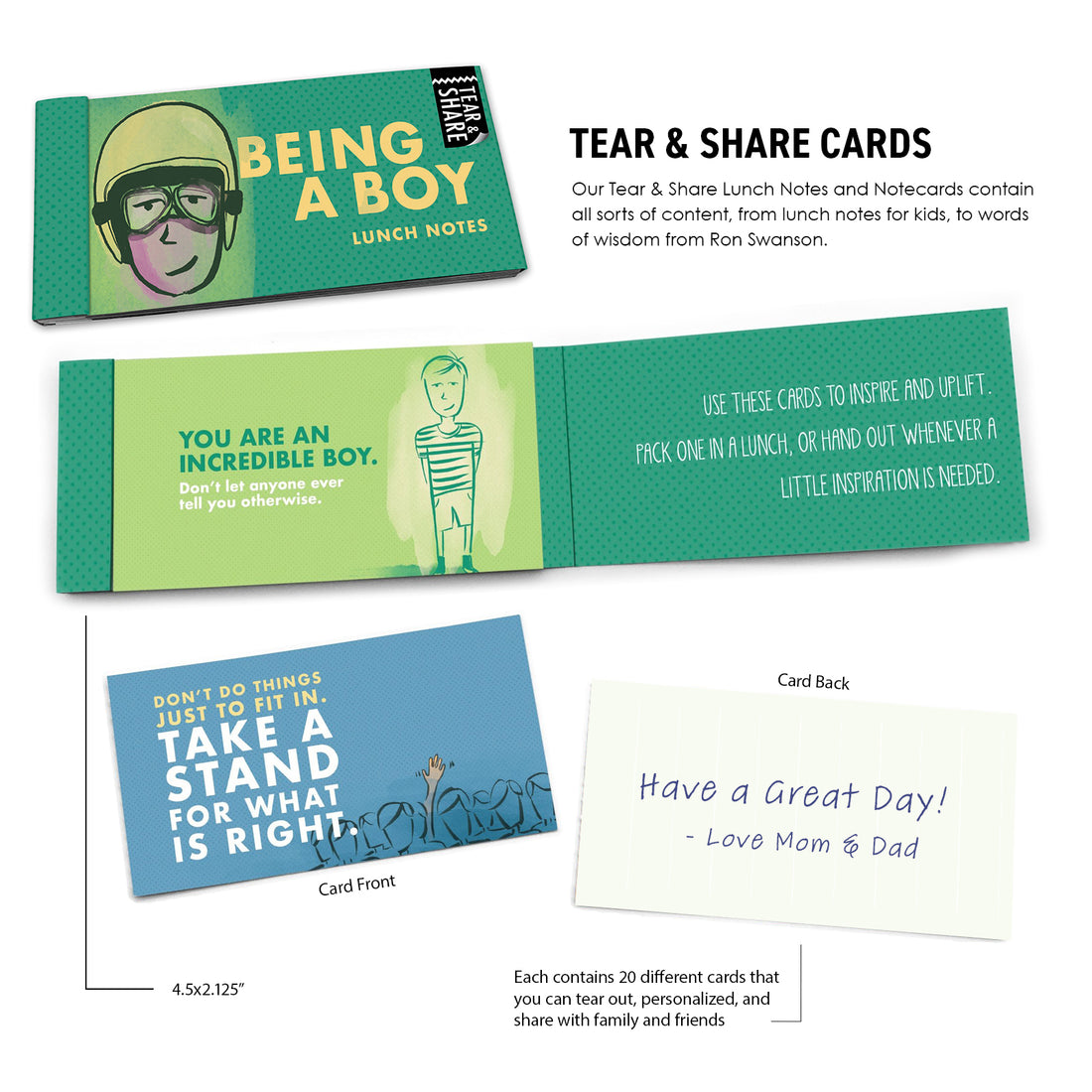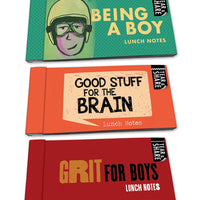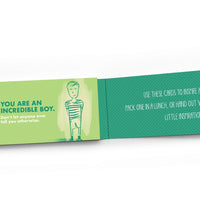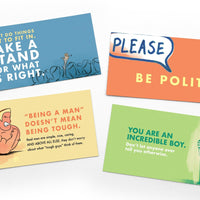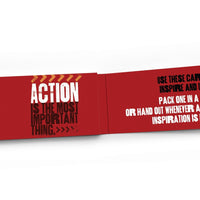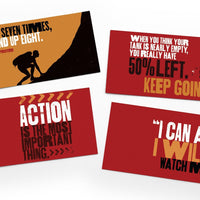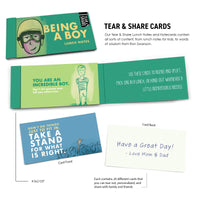 Tear and Share Lunch Note Bundle for Boys - Lunch Notes for Kids
NOTE: This product ships within 1-2 business days after order is placed.
Three different "Lunch Note" booklets filled with words of motivation and important reminders for boys, teens and young men. Each card has an inspiring quote on the front, with space for a personalized message on the back. Each book has 20 different tear-out cards.
Discounted 16% versus ordering individually
 Collection Includes:
"Being a Boy" Lunch Notes

"Grit for Boys" Lunch Notes
"Good Stuff for the Brain" Lunch Notes
Use these cards to inspire and uplift.  Pack one in a lunch, or hand out whenever a little inspiration is needed. Card size 4 x 2". Made in the USA.