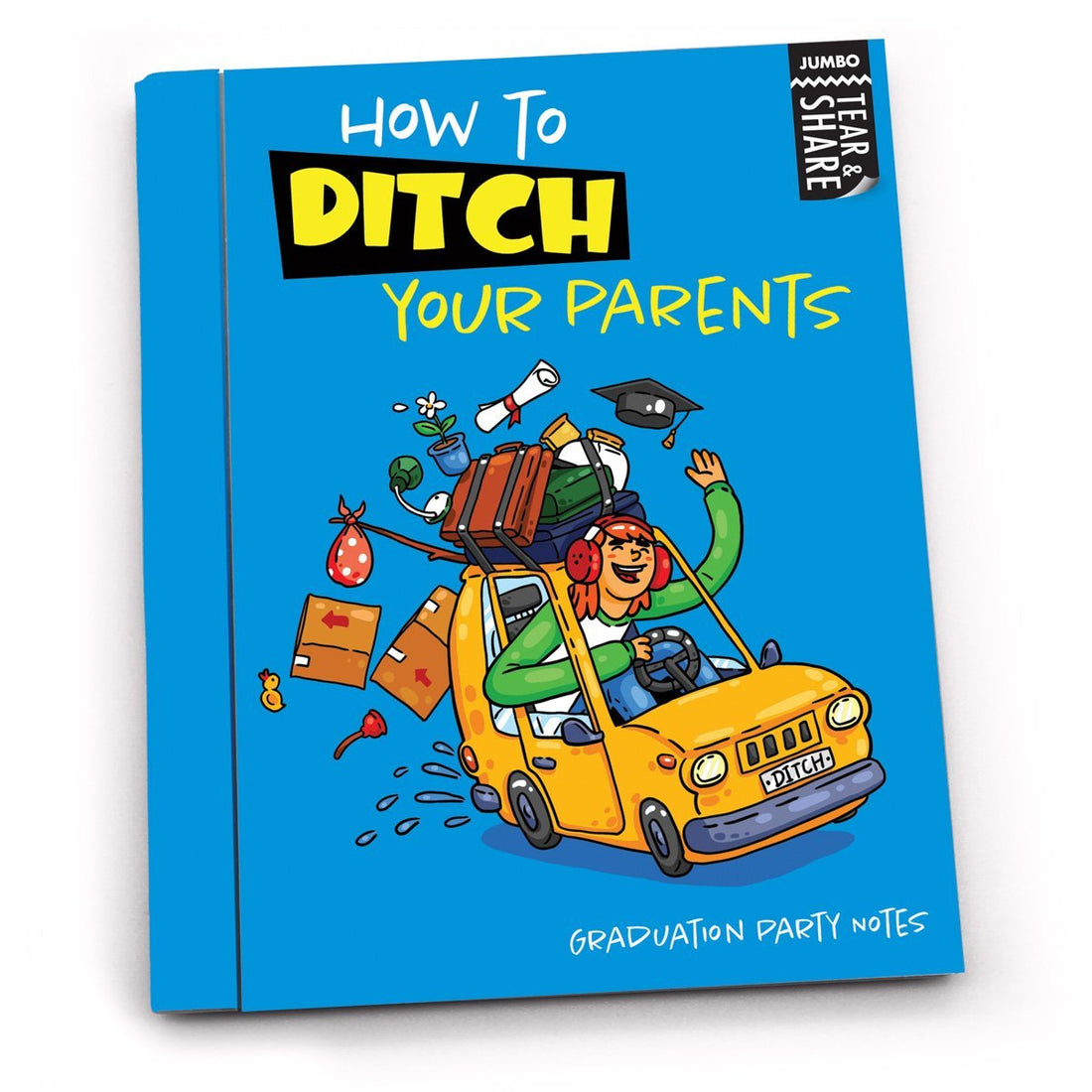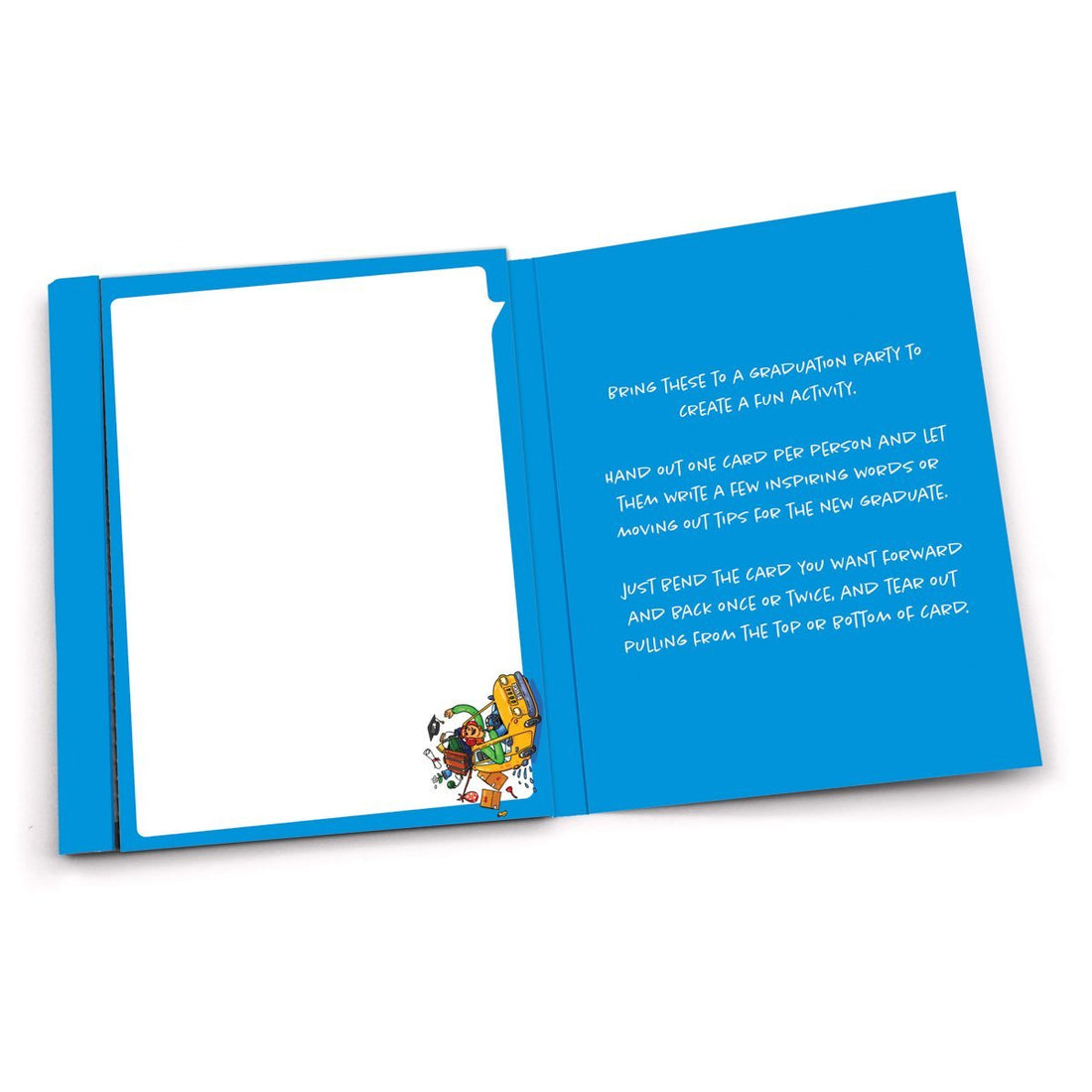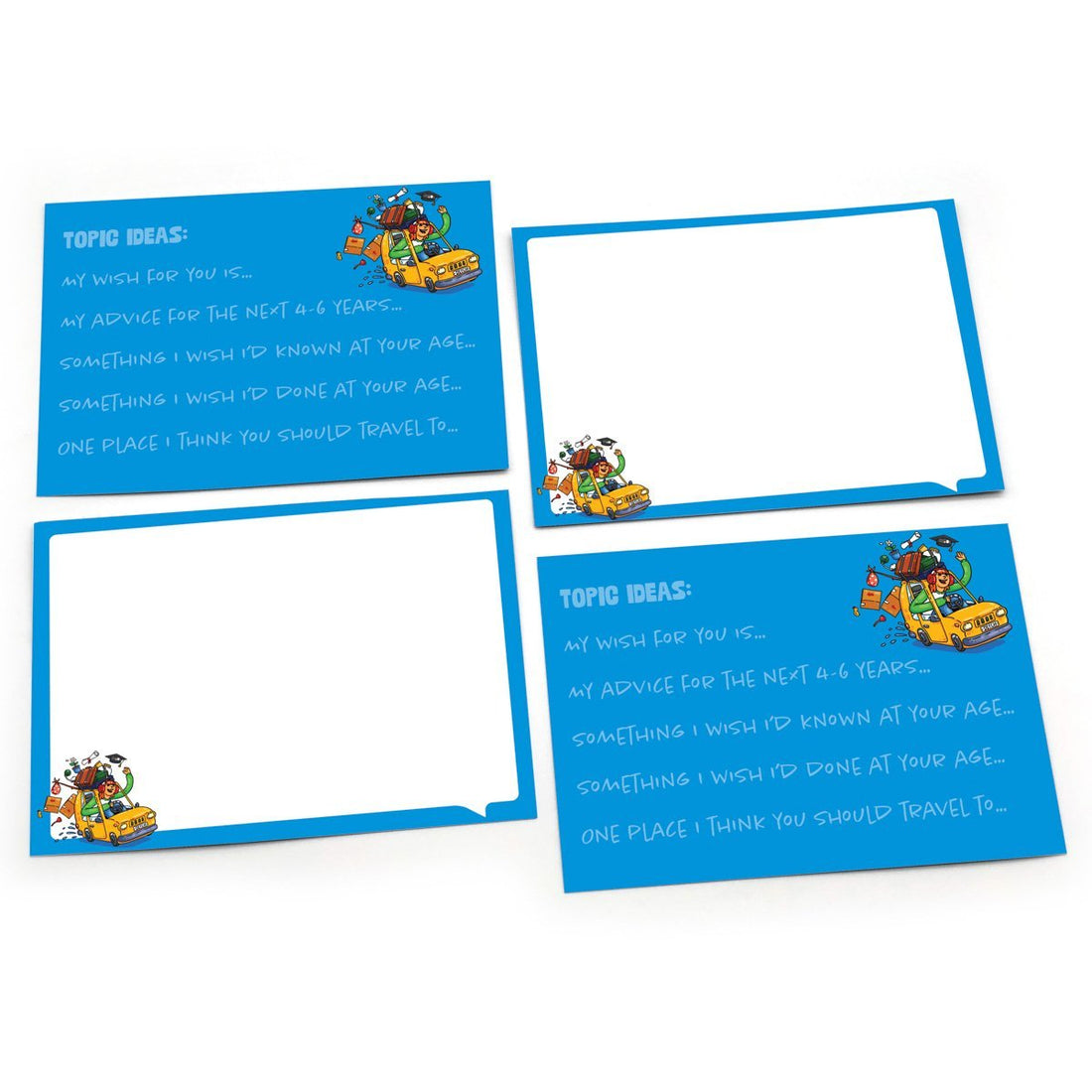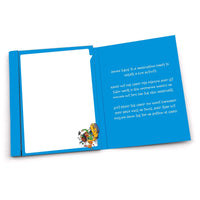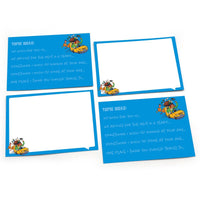 How to Ditch Your Parents - Graduation Party Note Cards (Jumbo)
NOTE: This product ships within 1-2 business days after order is placed.
The same content and designs as our smaller Lunch Notes - just a larger format!
Graduates need all the advice they can get! Based on our top-selling book, these "postcard-style" note cards make a great addition to any graduation party. 
Each booklet contains 20 perforated cards both prompts and a blank space for shower guests to leave advice and words of wisdom for the graduate.

Product Specifics:
Length: 20 tear-out cards per book
Cards include prompts on one side and space to write on the other
Card size: 4.5 x 5.5"
Made in the U.S.A.
Did you know all Papersalt Tear and Shares come in two sizes? Shop a smaller version of these notecards here.