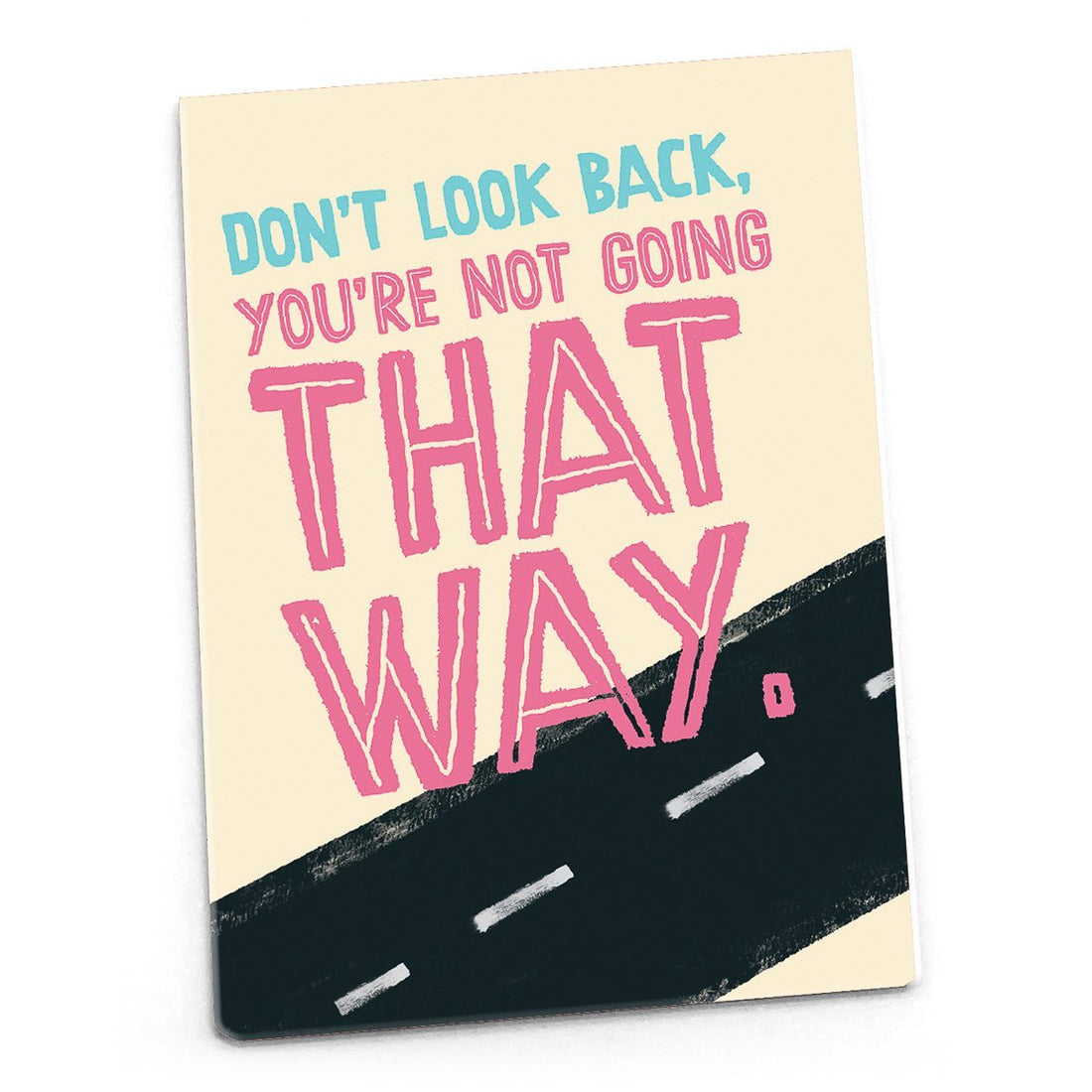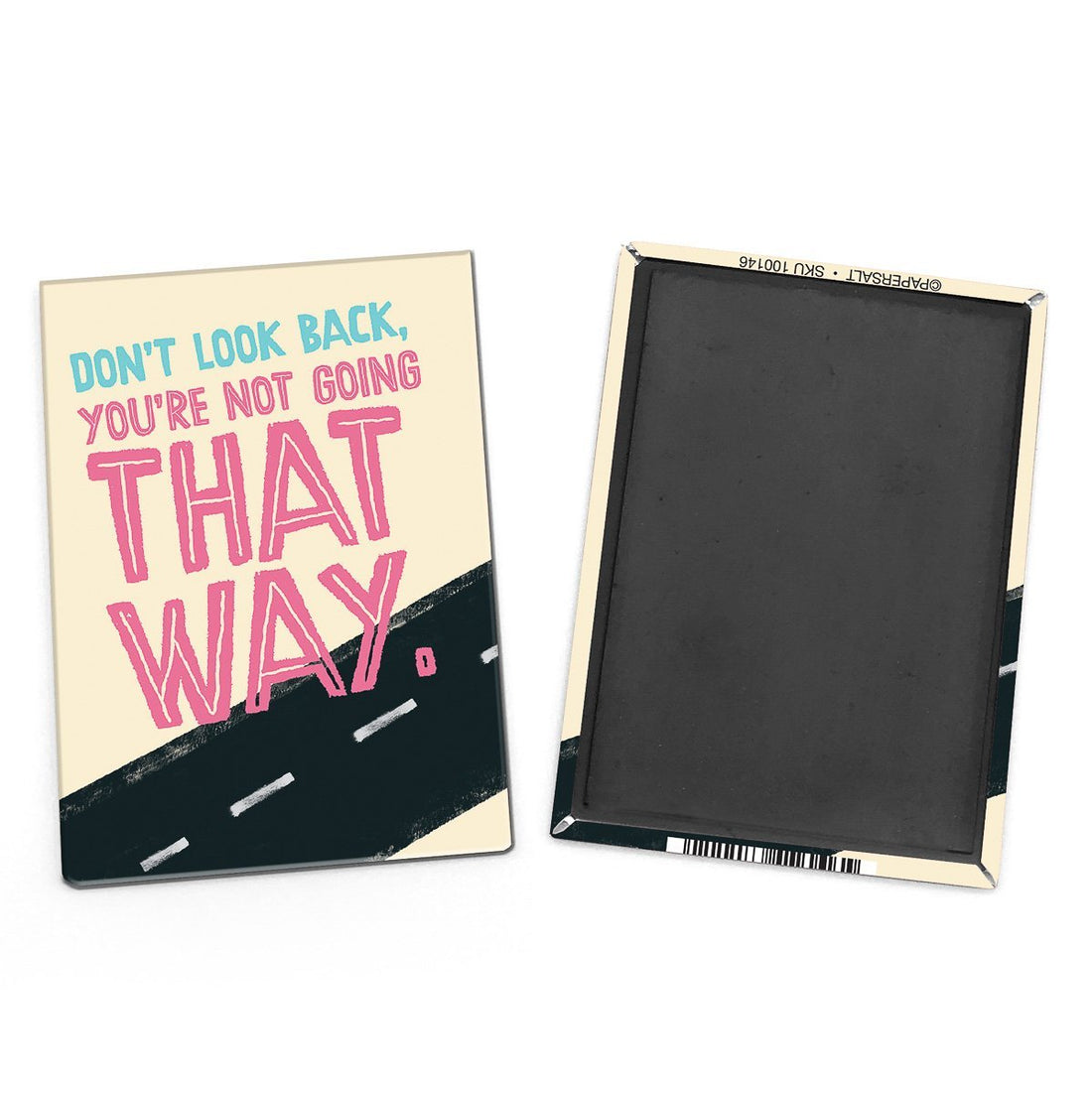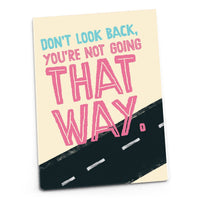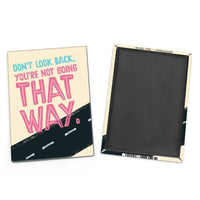 Inspirational Quote Magnet - "Don't Look Back, You're Not Going that Way"
NOTE: This product ships within 1-2 business days after order is placed.
Add a splash of inspiration and motivation to any room or space with this Papersalt inspirational quote magnet.
This decorative magnet makes a great addition to refrigerators, lockers, or really any space with a magnetic surface! This magnet is great for kids, teens or anyone who wants a positive reminder visible for themselves every day.

Product Specifics:
2.5 x 3.5"
Weather resistant finish with heavy magnet back.
This product is made and manufactured in the U.S.A.