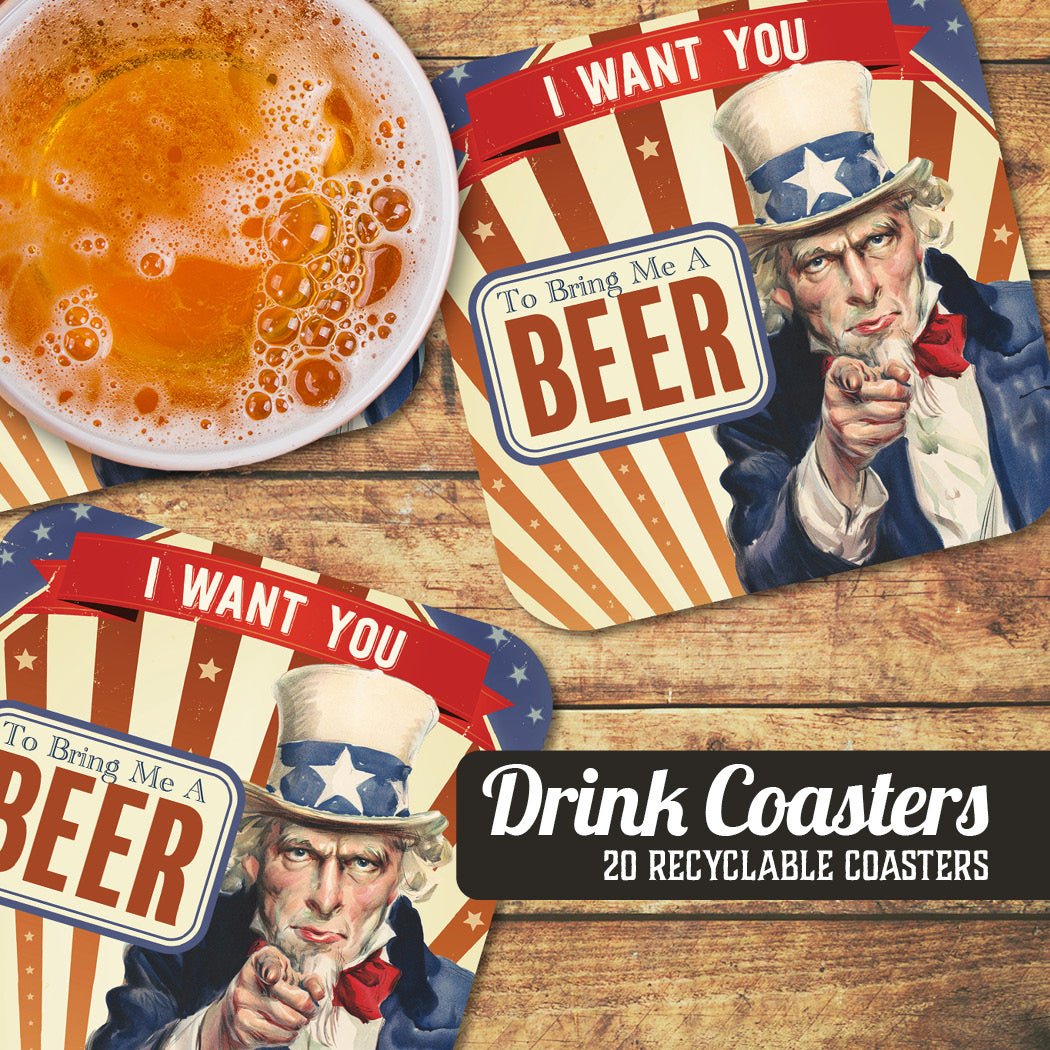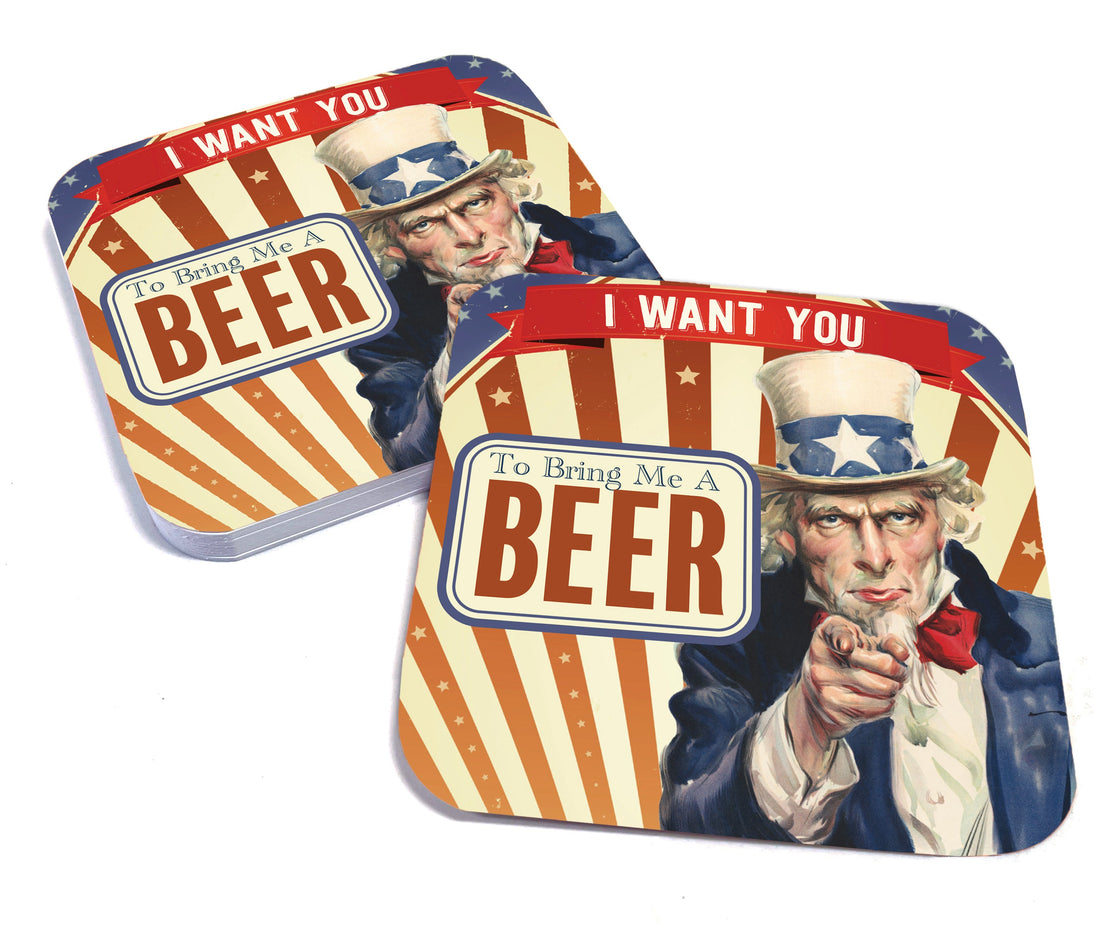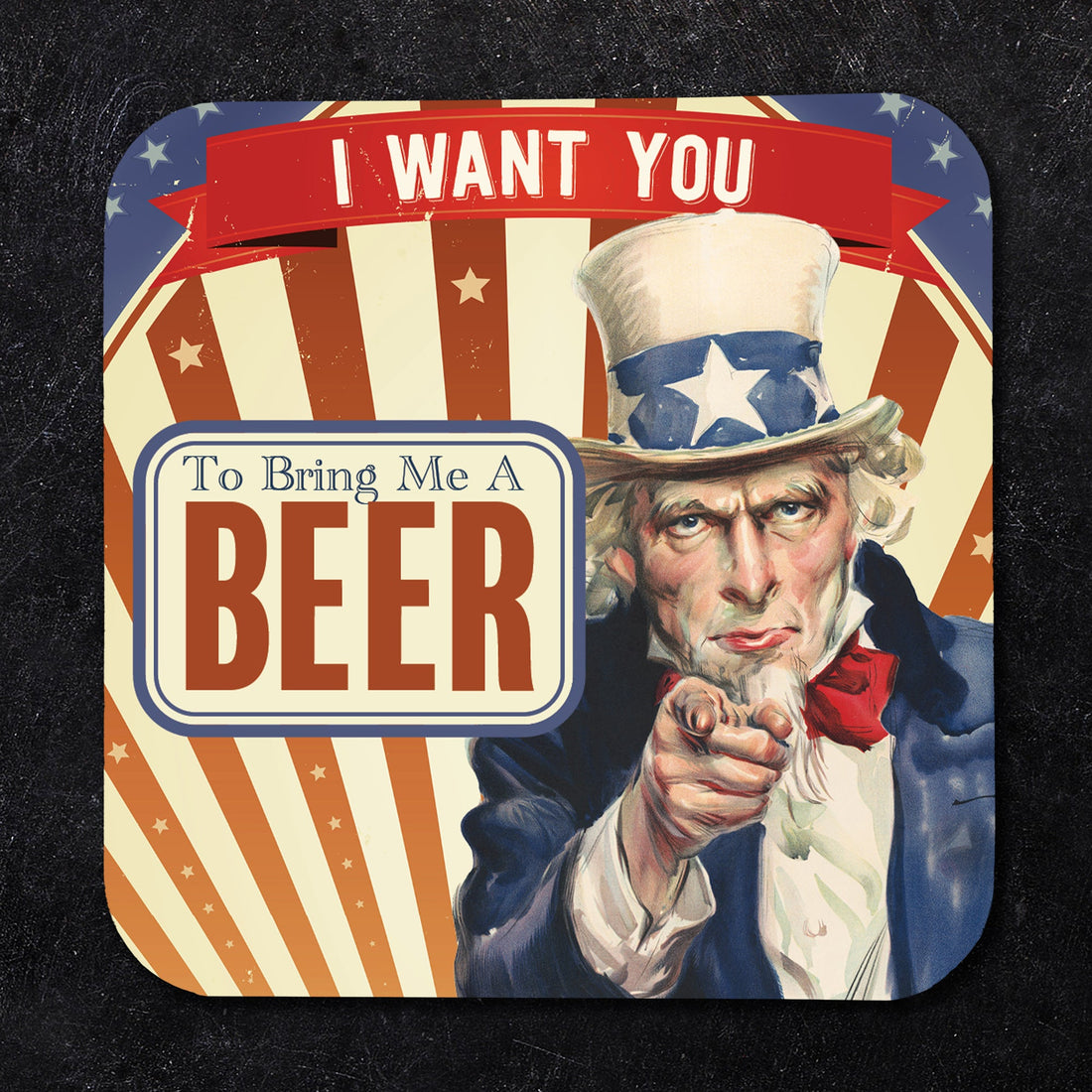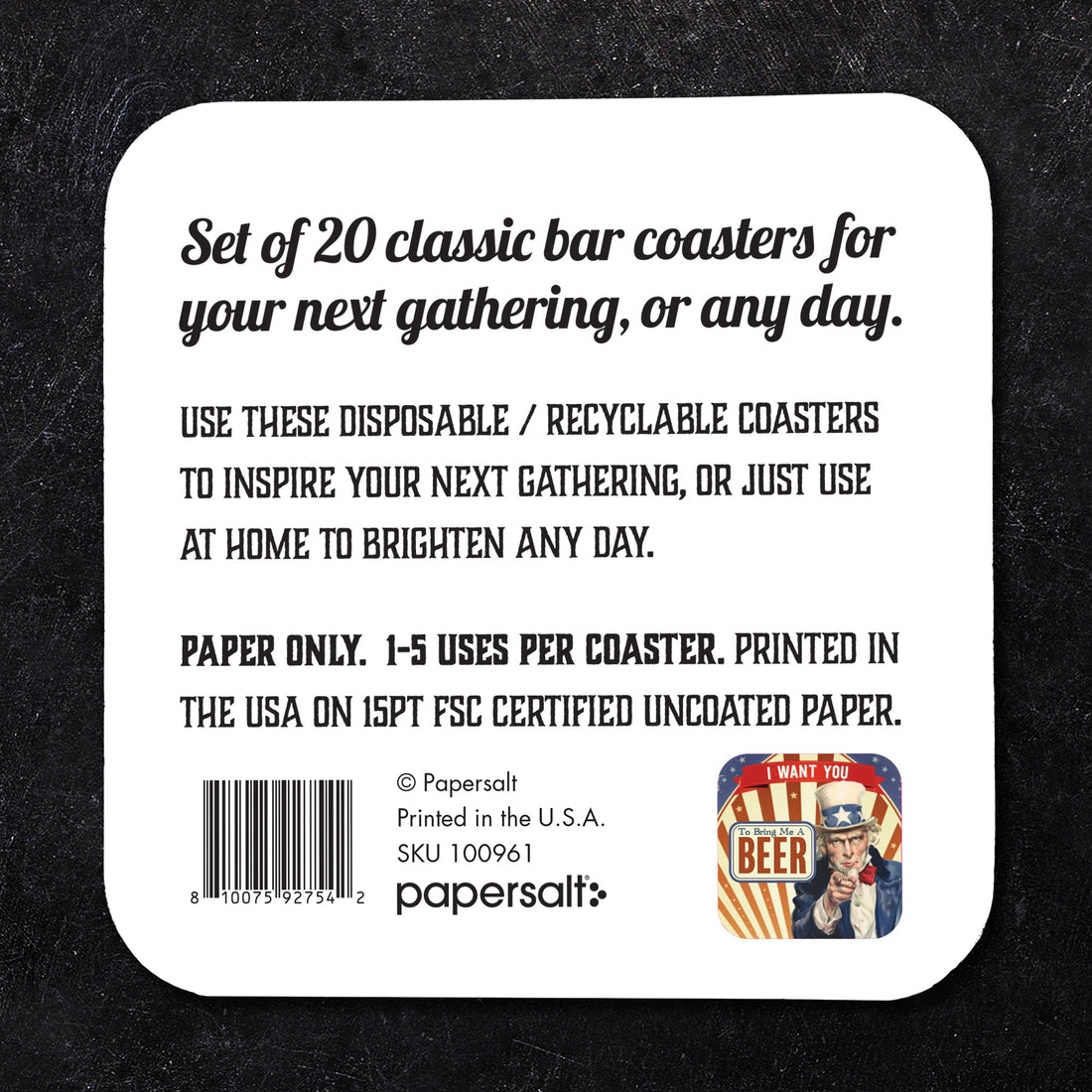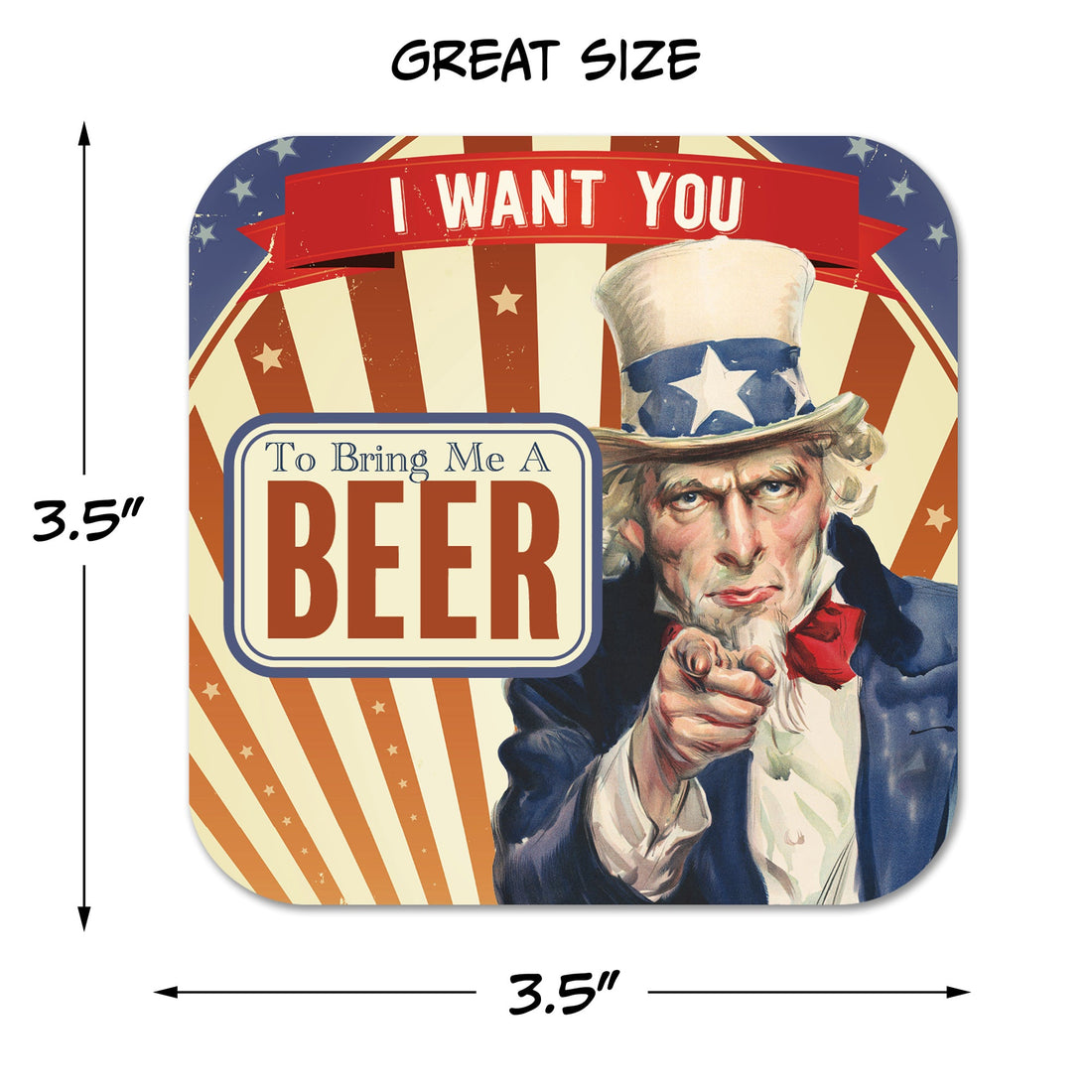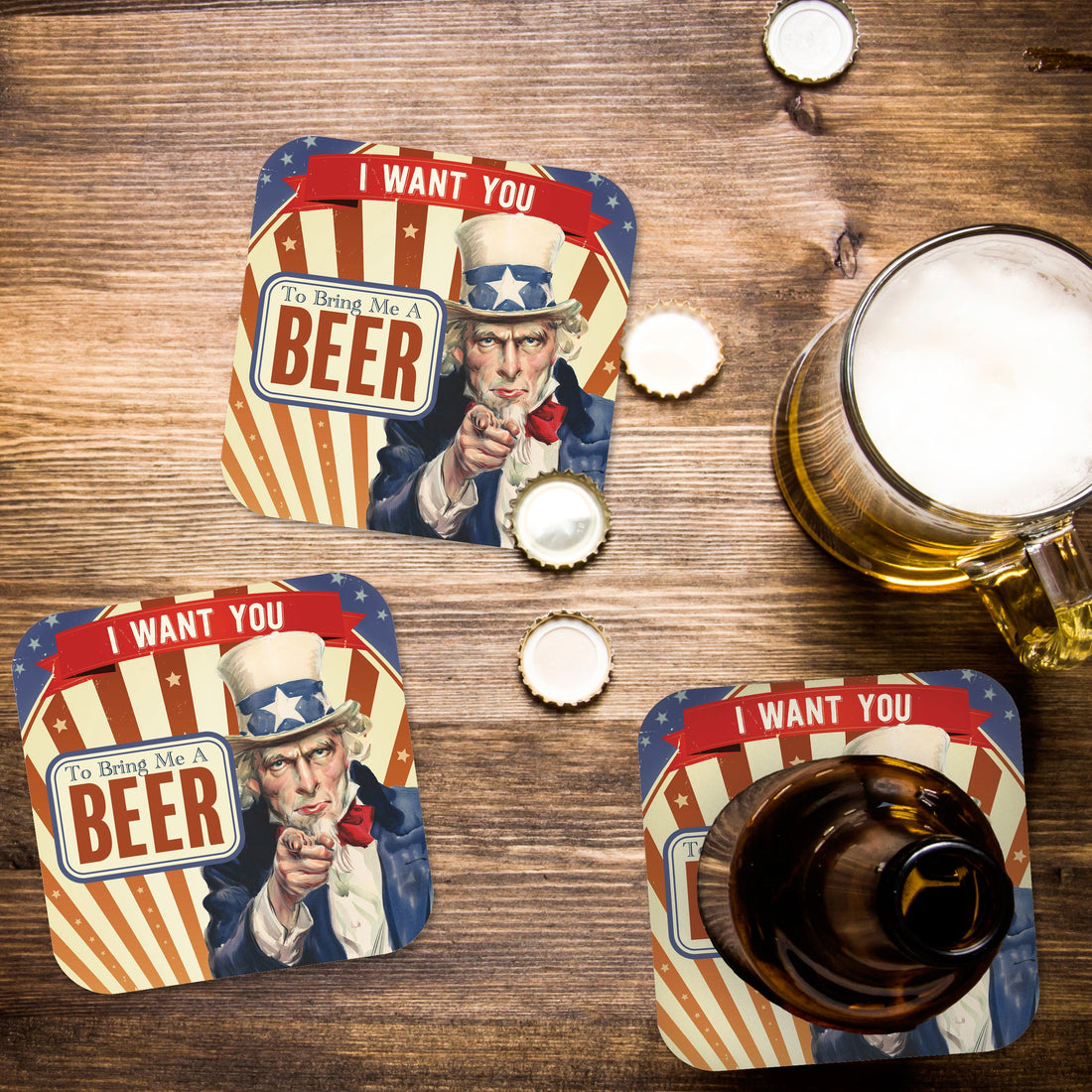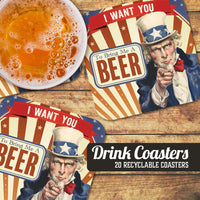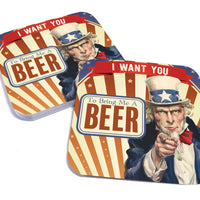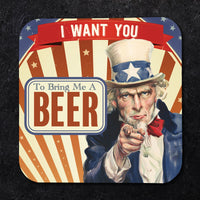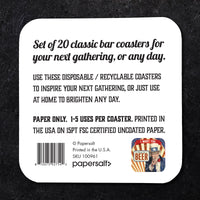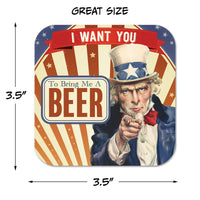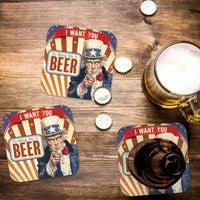 I Want You to Bring Me a Beer, Americana Coaster Set
NOTE: This product ships within 1-2 business days after order is placed.
Celebrate 4th of July, Memorial Day or any other patriotic gathering in style with our paper drink coaster sets! Each set includes 20 recyclable coasters, free of adhesives and coatings/laminates that harm the environment. Perfect for indoor or outdoor gatherings, these coasters can be used 1-5 times and are easy to dispose of guilt-free. Protect your tables while enjoying refreshing drinks with friends and family. Make your get together even more festive with these eco-friendly and convenient coasters!
Product Specifics
Paper Only
1-5 uses per coaster
Printed in U.S.A. on 15pt FSC Certified uncoated paper