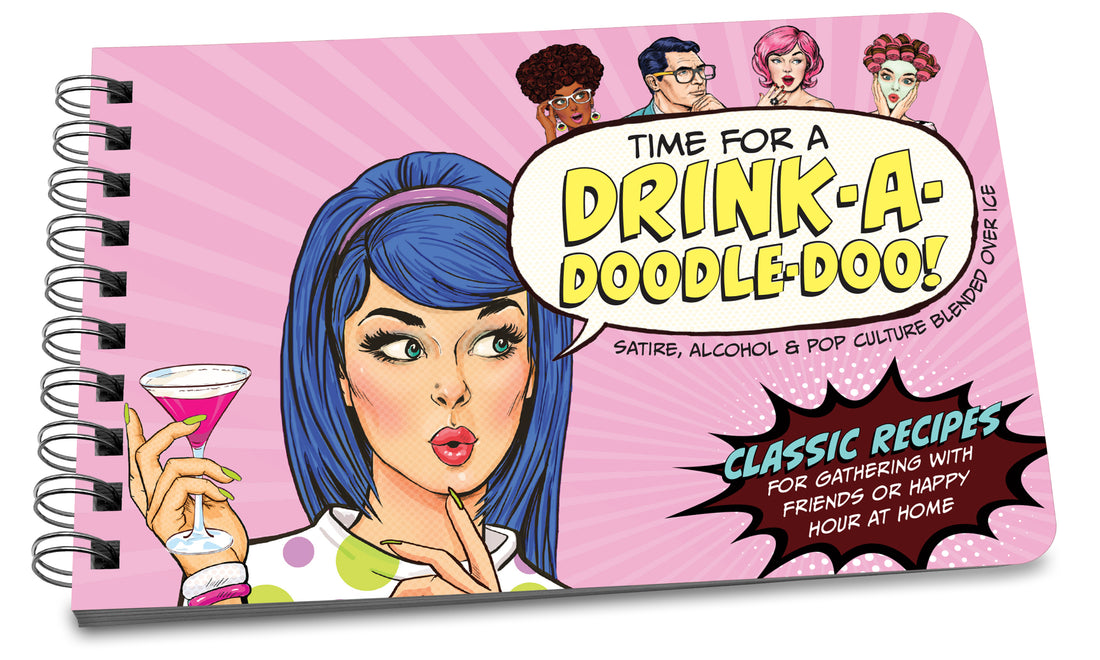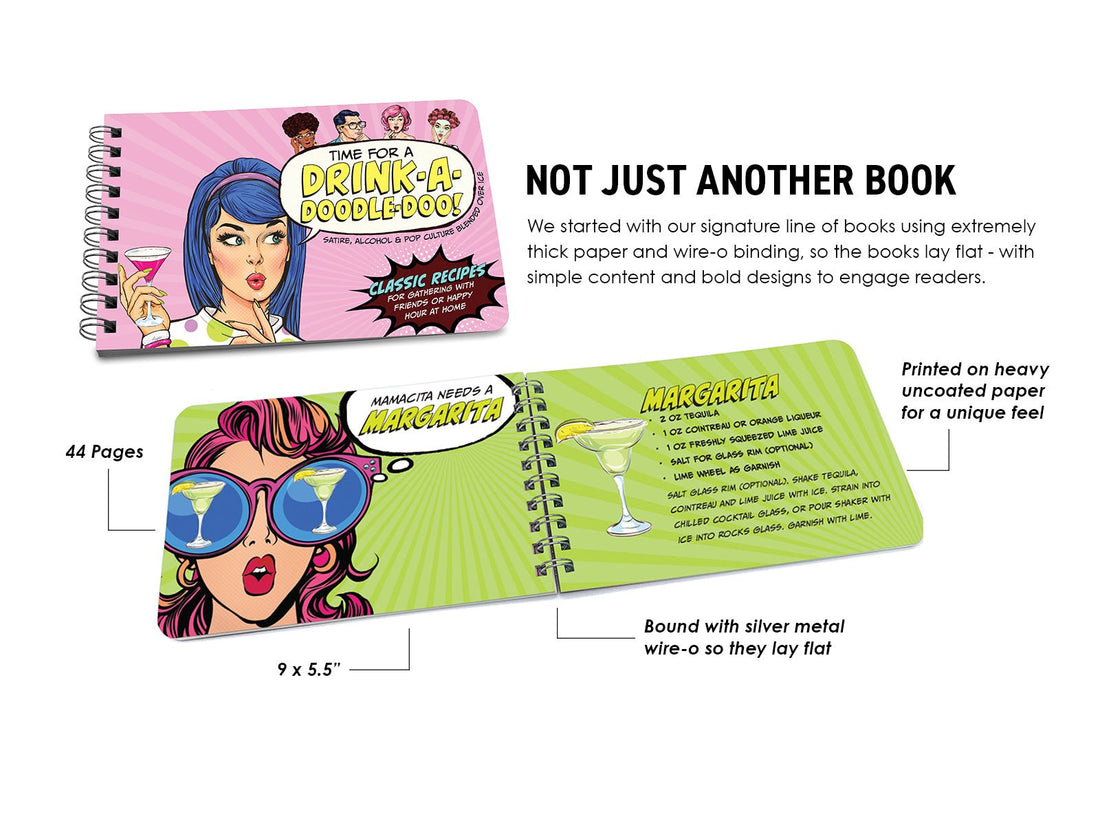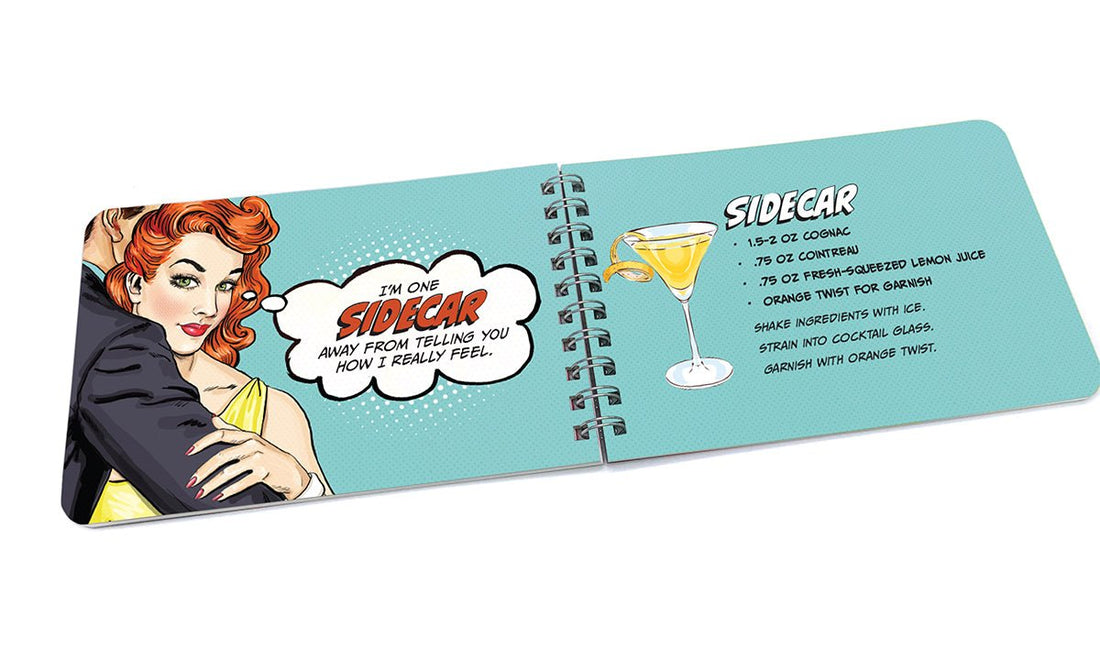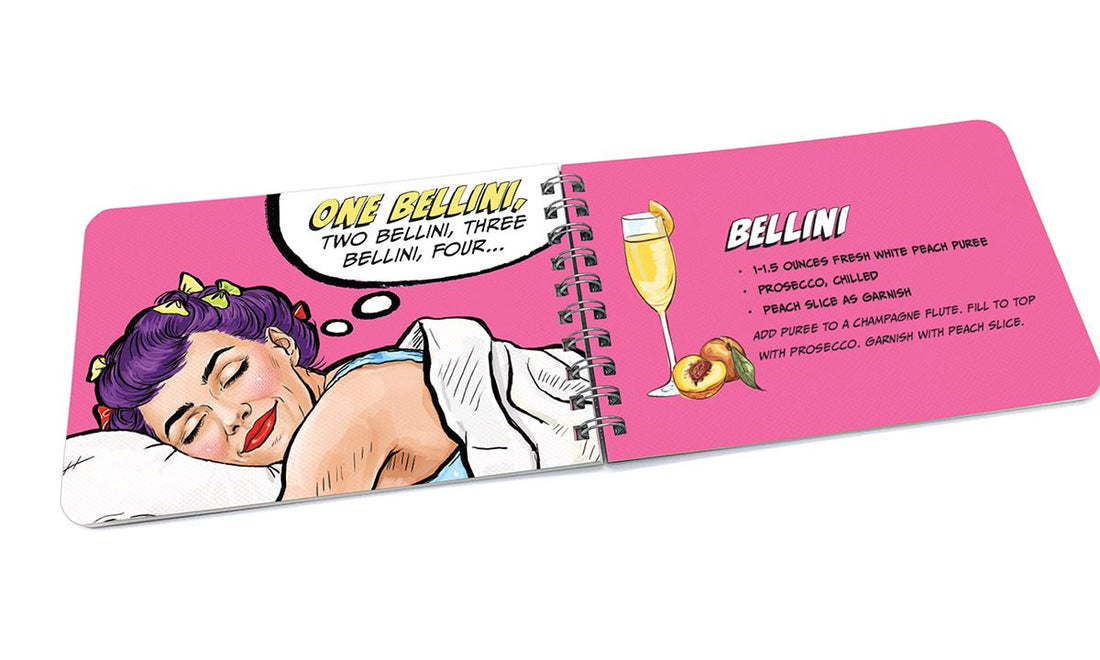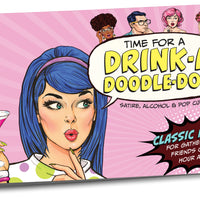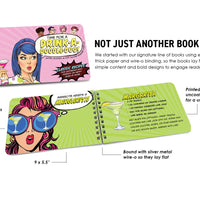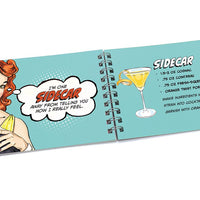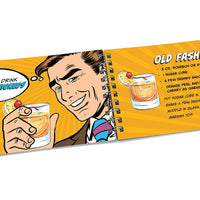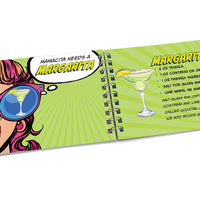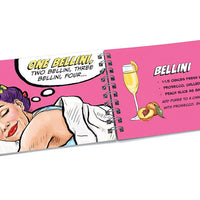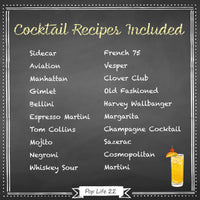 Time for a Drink-a-Doodle Doo! - Classic Cocktail Recipe Book
NOTE: This product ships within 1-2 business days after order is placed.
"Satire, alcohol and pop culture all blended over ice."
This cocktail recipe book adds a fun, new twist to creating your favorite drinks at home. Illustrated with classic pop art and snarky quotes, this booze-filled masterpiece is sure to improve any happy hour or event you're hosting.
Learn how to make everything from a Sidecar to Harvey Wallbanger - or even just how to perfect a Cosmopolitan.
Spiral-bound to lay flat while you craft your masterpiece.
Product Specifics
Size: 8.5 x 5.5"
Length: 44 Pages
Binding: Durable silver double-loop wire-o
Page Material: Bright white #130 uncoated cover stock
This product is printed and manufactured in the U.S.A.