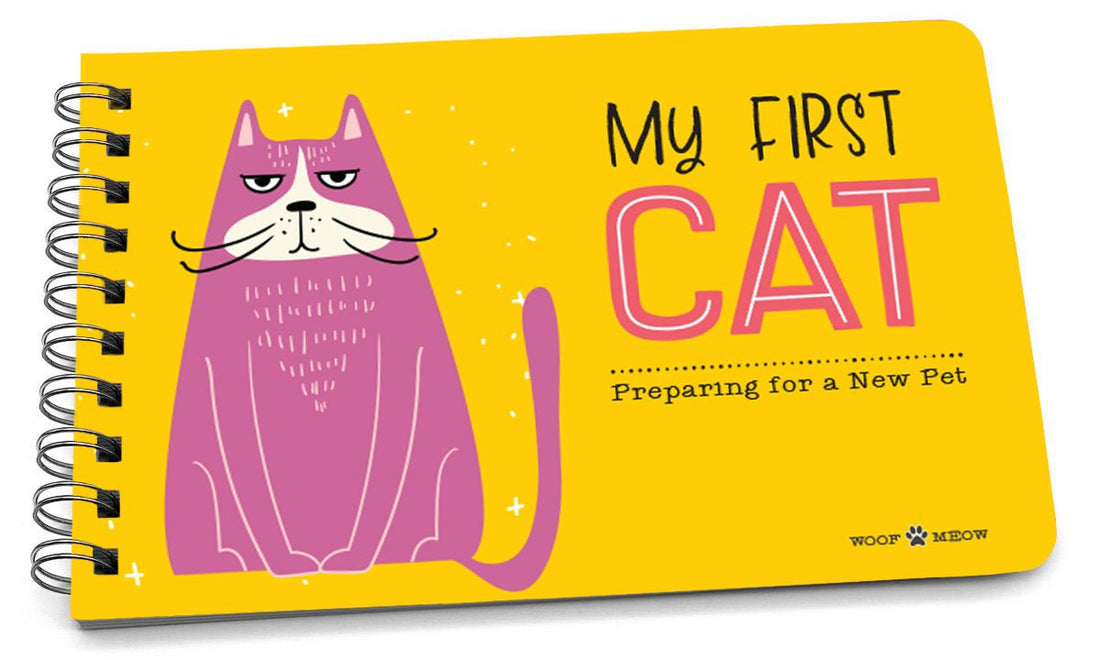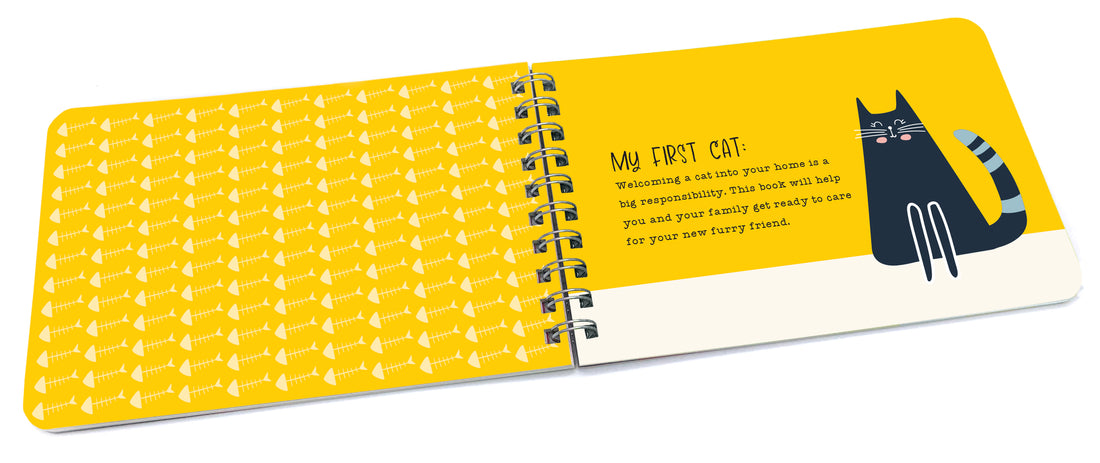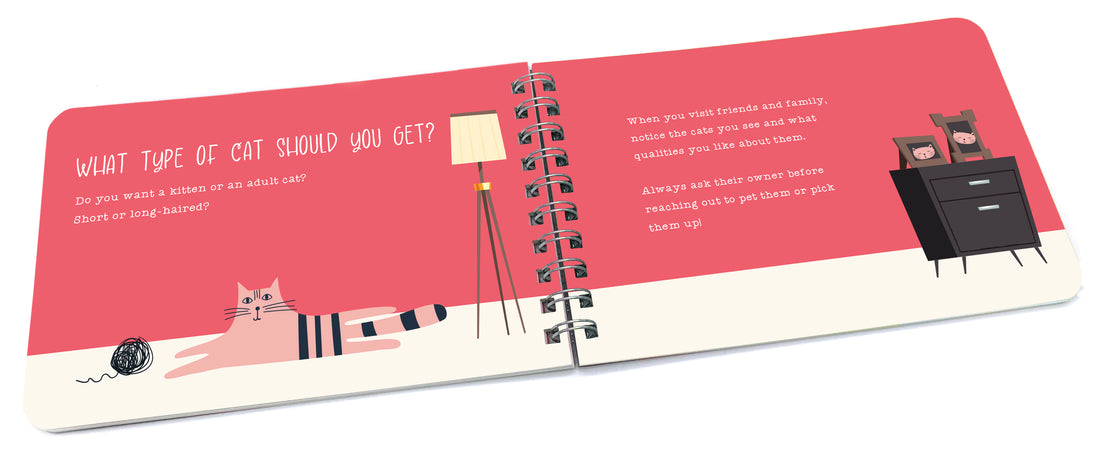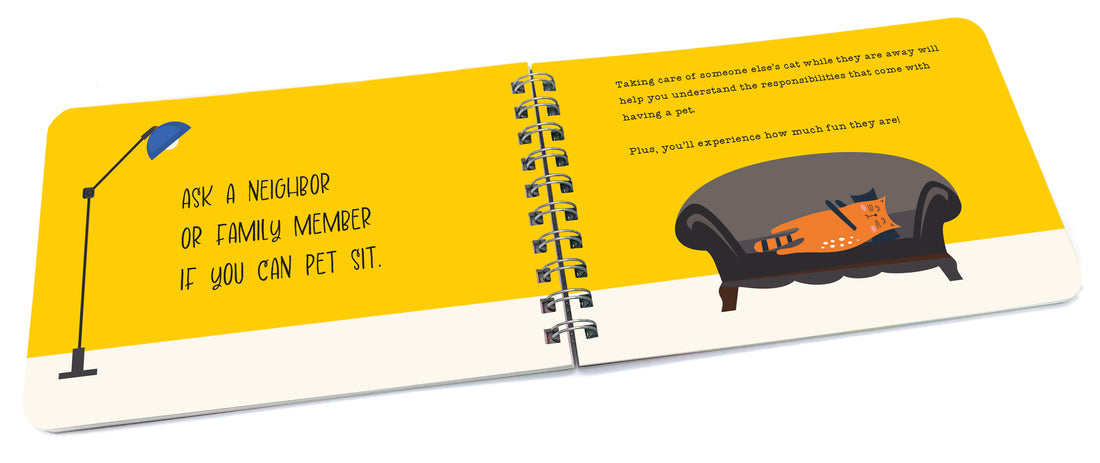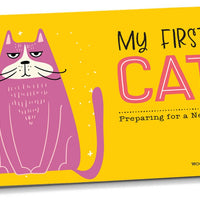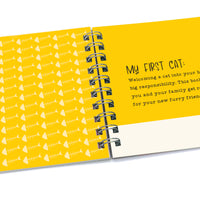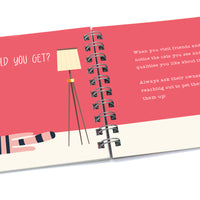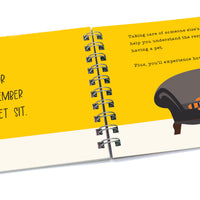 My First Cat - Taking Care of a New Cat
NOTE: This product ships within 1-2 business days after order is placed.
This book helps kids and families prepare for a new addition to the family - a cat.

"My First Cat" can be used as a learning tool when first bringing a new pet home, or referenced later on while kids are learning how to best care for their new furry friend.

Topics include: finding the right type for your family, how to care for them and going to the vet.
Product Specifics:
8.5 x 5.5"
44 pages
Bound with durable, high quality silver double-loop wire-o
Printed on bright white 130# uncoated cover stock.
Printed and manufactured in U.S.A.