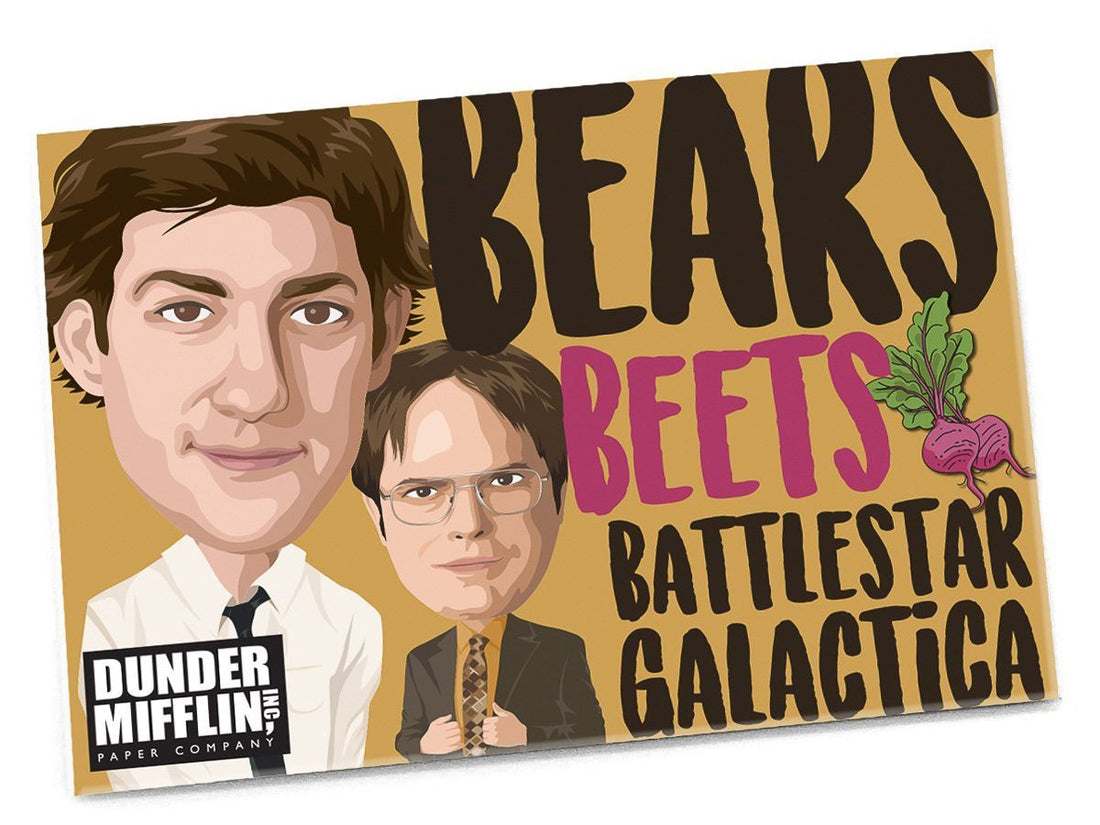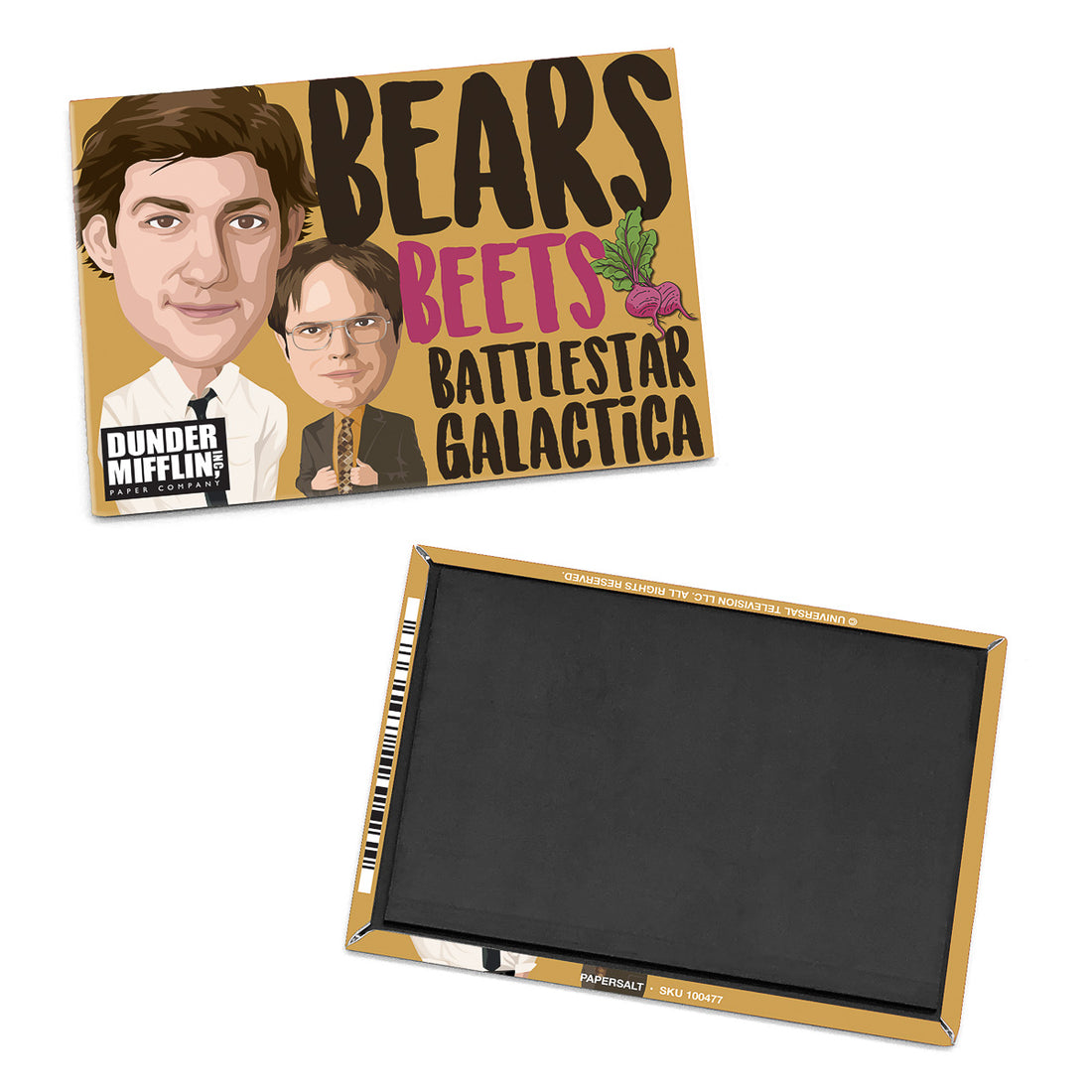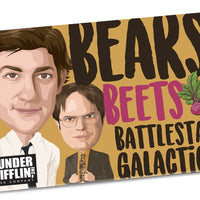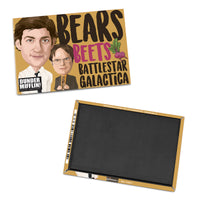 "Bears, Beets, Battlestar Galactica" Magnet - Official The Office Merchandise
NOTE: This product ships within 1-2 business days after order is placed.
This novelty magnet is a must-have for any fan of "The Office".

Rarely have we seen such a relationship as that of Jim Halpert and Dwight Schrute. Jim's impersonation of Dwight reaches an epic level in the third season with Jim's famous quote "Bears, Beets, Battlestar Galactica" - and any die hard fan will know it.
Use this magnet to add humor and personality to any space with a magnetic surface. We recommend using it on your fridge, locker, or anywhere else that will give a little "Dunder Mifflin" pick-me-up.  
Product Specifics 
2.5 x 3.5"
Weather resistant finish with heavy magnet back.
Made in the U.S.A.