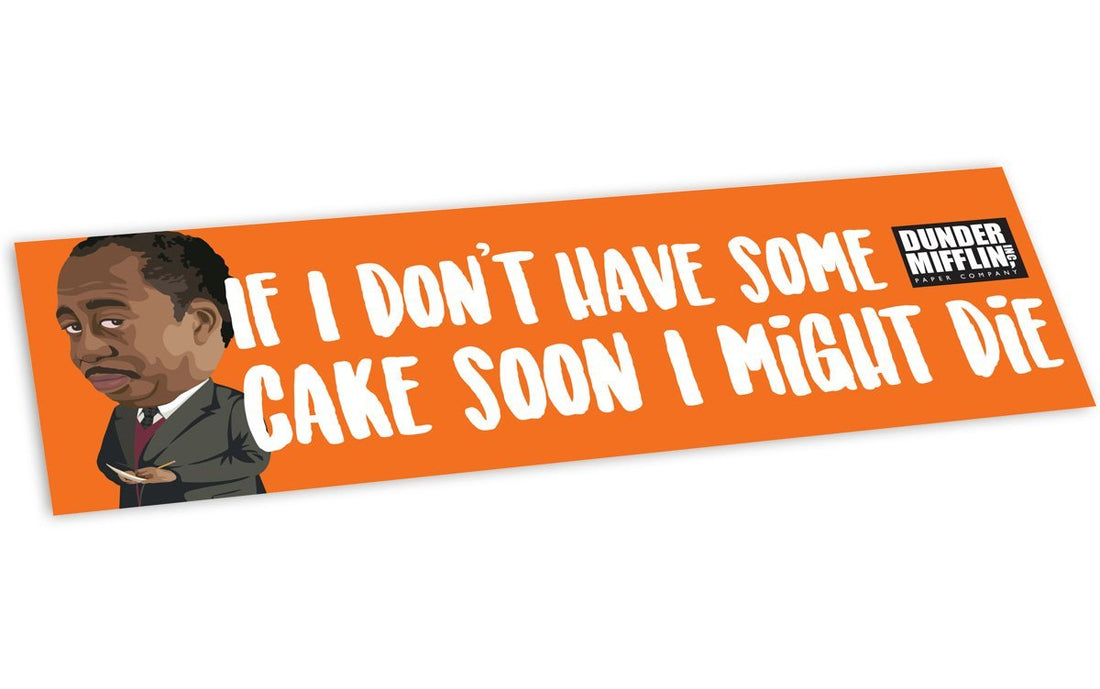 The Office "If I Don't Have Some Cake Soon" Bumper Sticker - Official The Office Merchandise
NOTE: This product ships within 1-2 business days after order is placed.
Stanley Hudson may be the most disgruntled worker the world has ever known. Only two things seem to excite him - Pretzel Day, and cake. This high-quality vinyl sticker features a caricature image of Stanley Hudson with the quote, "If I don't have some cake soon I might die." Let your love for The Office show with this one-of-a-kind bumper sticker!  

Enjoy the water and weather resistant sticker on your car, water bottle, camping gear, laptop, or any other possessions you like to sticker bomb. The crack-and-peel design means this sticker is easy-to-use! 
Product Specifics:
Sticker Size: 10x3"
Printed on Vinyl
UV Coated, Water & Weather Resistant


This product is printed and manufactured in the U.S.A.