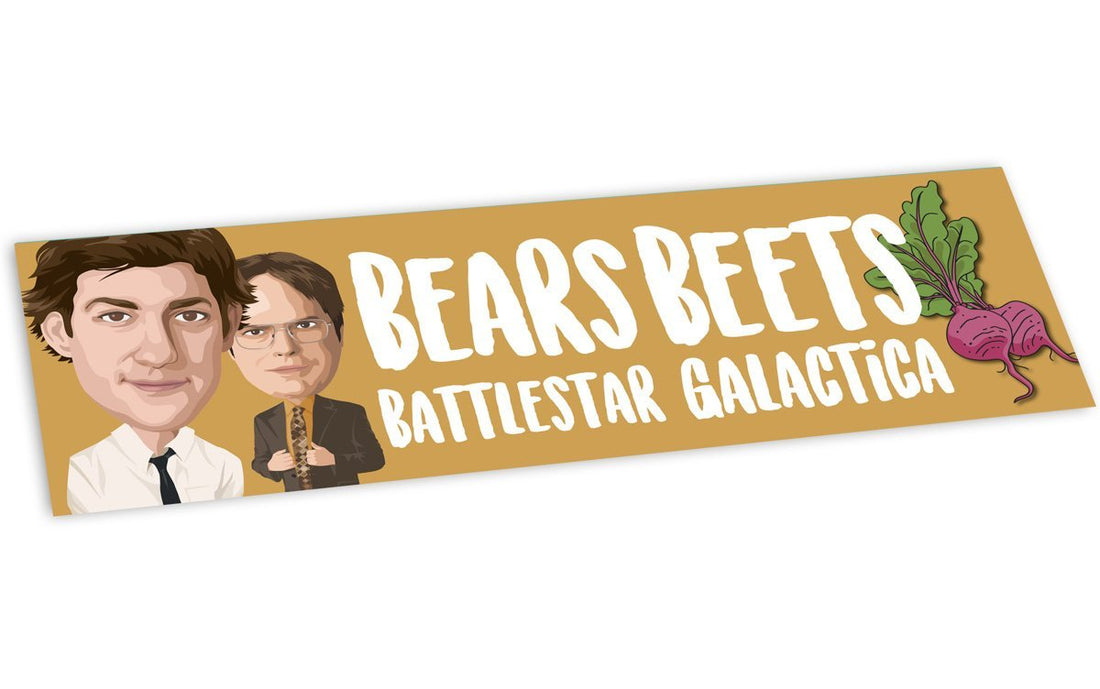 "Bears, Beets, Battlestar Galactica" Bumper Sticker - Official The Office Merchandise
NOTE: This product ships within 1-2 business days after order is placed.
Rarely have we seen such a relationship as that of Jim Halpert and Dwight Schrute on The Office. Jim's impersonation of Dwight reaches an epic level in the third season with Jim's famous quote "Bears, Beets, Battlestar Galactica." This high-quality vinyl sticker features a caricature image of Jim and Dwight on the typical mustard background of Dwight's dress shirts, along with the quote, "Bears, Beets, Battlestar Galactica."  

Share your love of The Office by adding this water and weather resistant bumper sticker to your car, window, laptop, or any other possessions you like to sticker bomb. The crack-and-peel design means this sticker is easy-to-use! 
Product Specifics:
Sticker Size: 10x3"
Printed on Vinyl
UV Coated, Water & Weather Resistant


This product is printed and manufactured in the U.S.A.