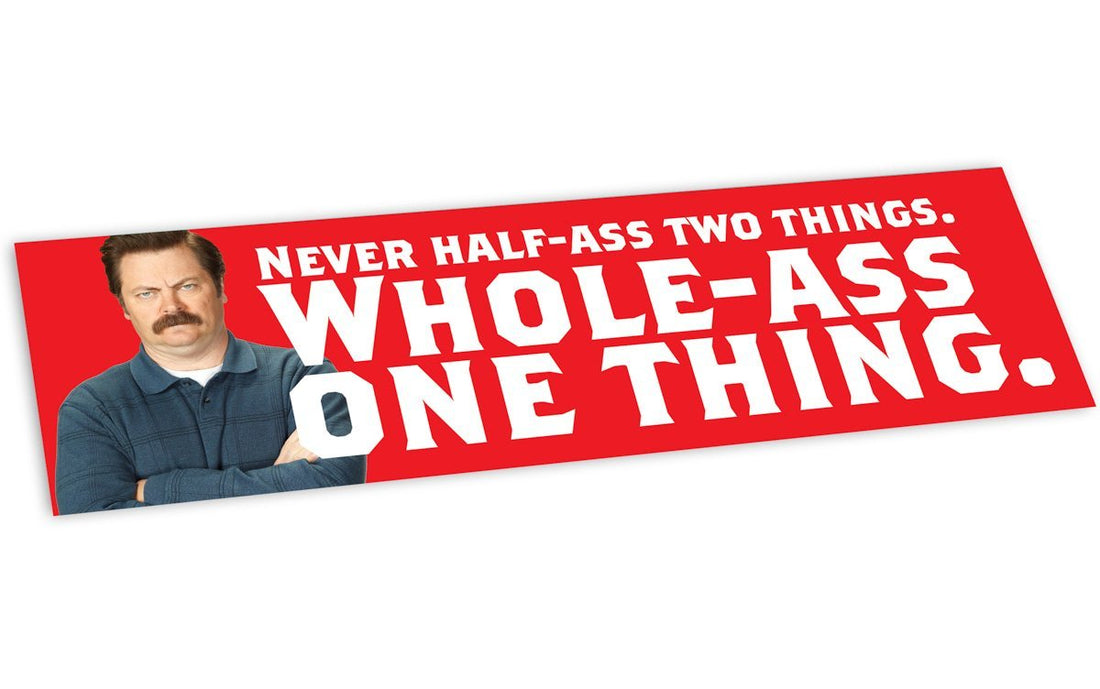 Ron Swanson "Whole Ass One Thing" Bumper Sticker - Official Parks and Rec Merch
NOTE: This product ships within 1-2 business days after order is placed.
Ron Swanson, Director of Pawnee Parks and Recreation Department, is "a simple man." His wisdom is on full display with the iconic quote "Never half-ass two things. Whole-ass one thing." Powerful words of wisdom you brilliant man! 
This heavy-duty vinyl bumper sticker from Papersalt features a picture of Ron Swanson, along with the quote.

Enjoy the water and weather resistant sticker on your car, water bottle, camping gear, laptop, or any other possessions you like to sticker bomb. The crack-and-peel design means this sticker is easy-to-use! 
Product Specifics:
Sticker Size: 10x3"
Printed on Vinyl
UV Coated, Water & Weather Resistant


This product is printed and manufactured in the U.S.A.