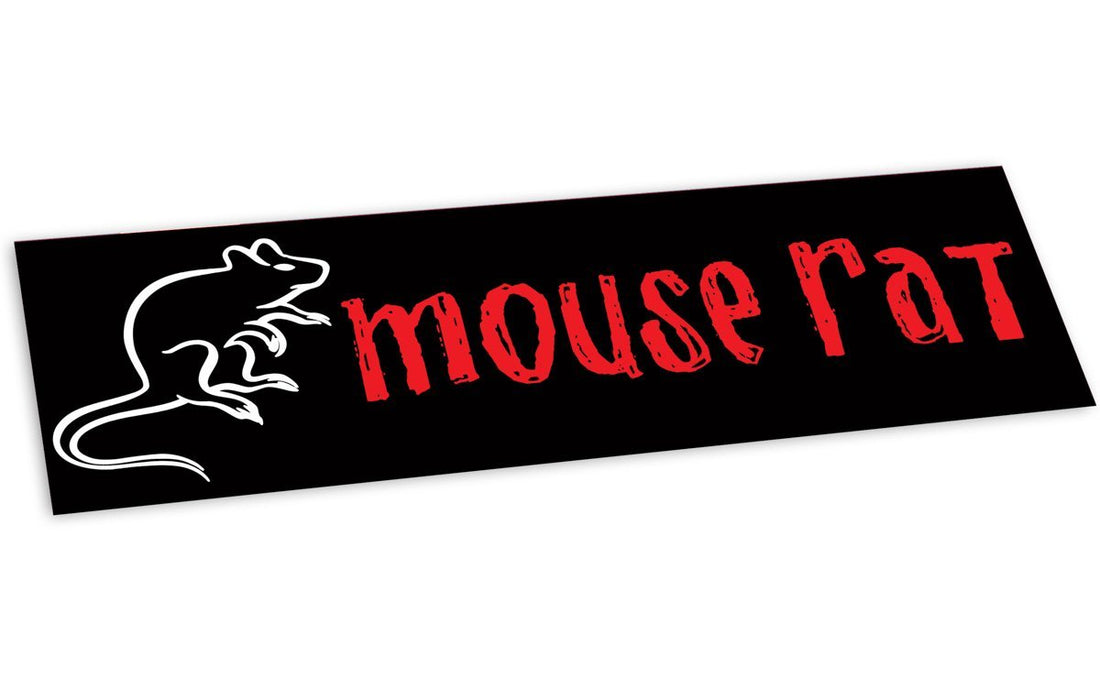 "Mouse Rat" Bumper Sticker - Official Parks and Rec Merch
NOTE: This product ships within 1-2 business days after order is placed.
Mouse Rat rocks hard in Pawnee, Indiana! Parks and Rec fans, show that you know good music when you hear it with this high-quality vinyl bumper sticker featuring the official Mouse Rat logo. 

Add this water and weather resistant bumper sticker to your car, window, laptop, or any other possessions you like to sticker bomb. Plus, the crack-and-peel design means this sticker is easy-to-use! 

Product Specifics:
Sticker Size: 10x3"
Printed on Vinyl
UV Coated, Water & Weather Resistant


This product is printed and manufactured in the U.S.A.