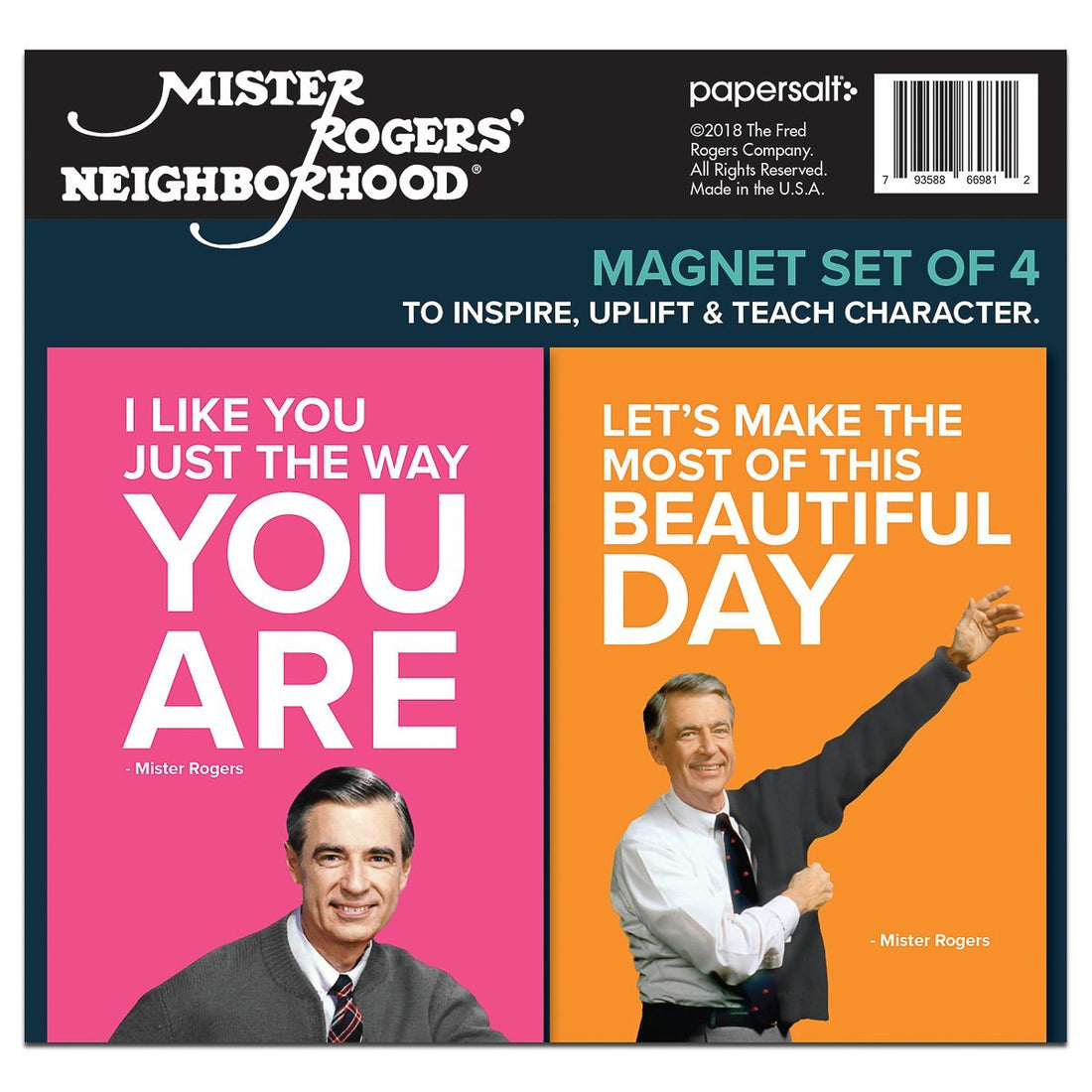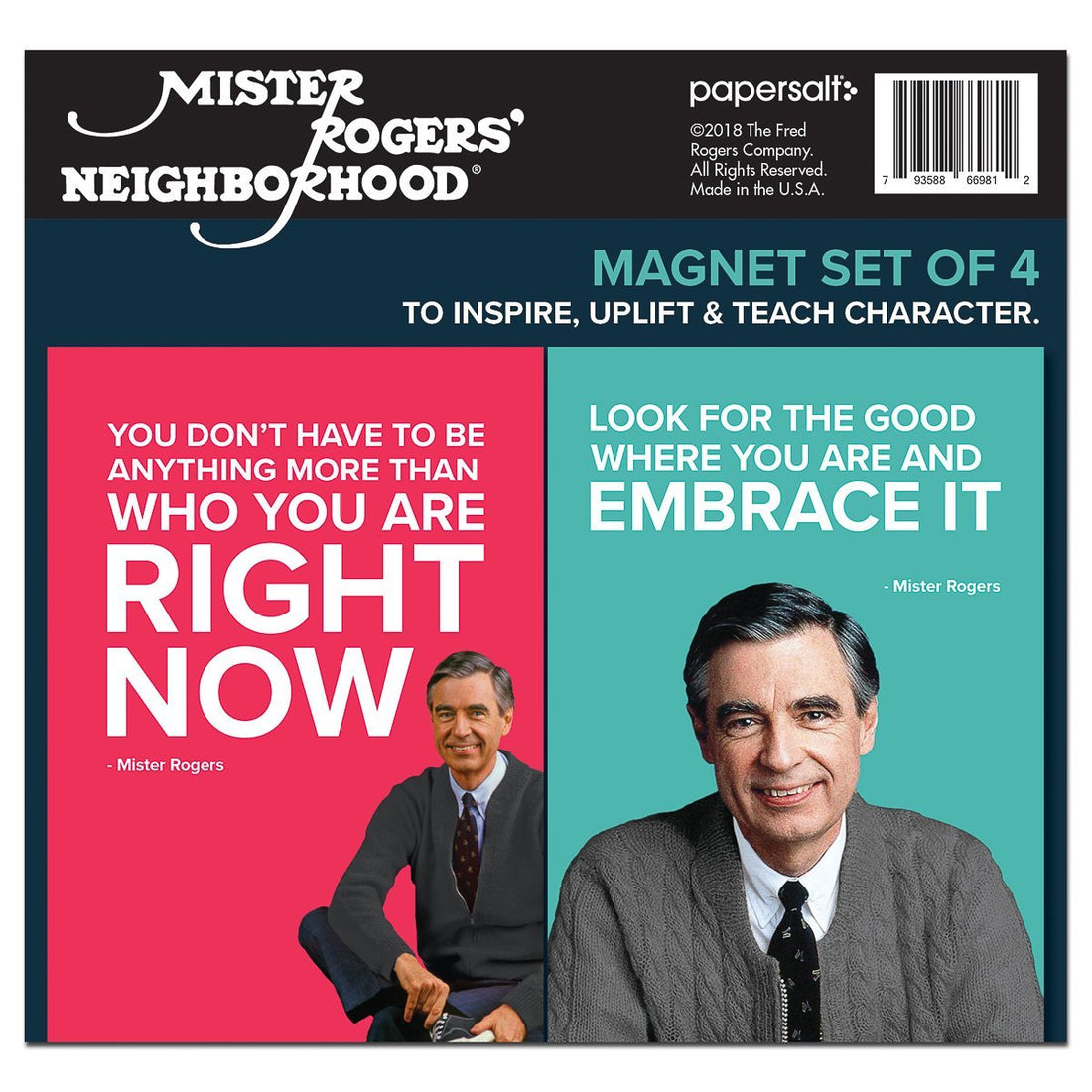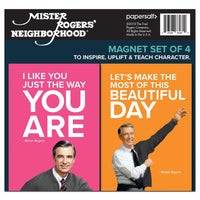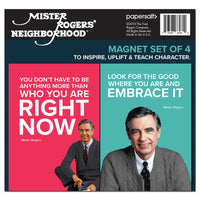 Mister Rogers Magnet Set: Mister Rogers Quotes, Set of 4
NOTE: This product ships within 1-2 business days after order is placed.
Set of 4 magnets with inspiring Mister Rogers quotes. Great for school lockers or the fridge.
2.5 x 3.5"
Weather resistant finish with heavy magnet back.
Made in the U.S.A.