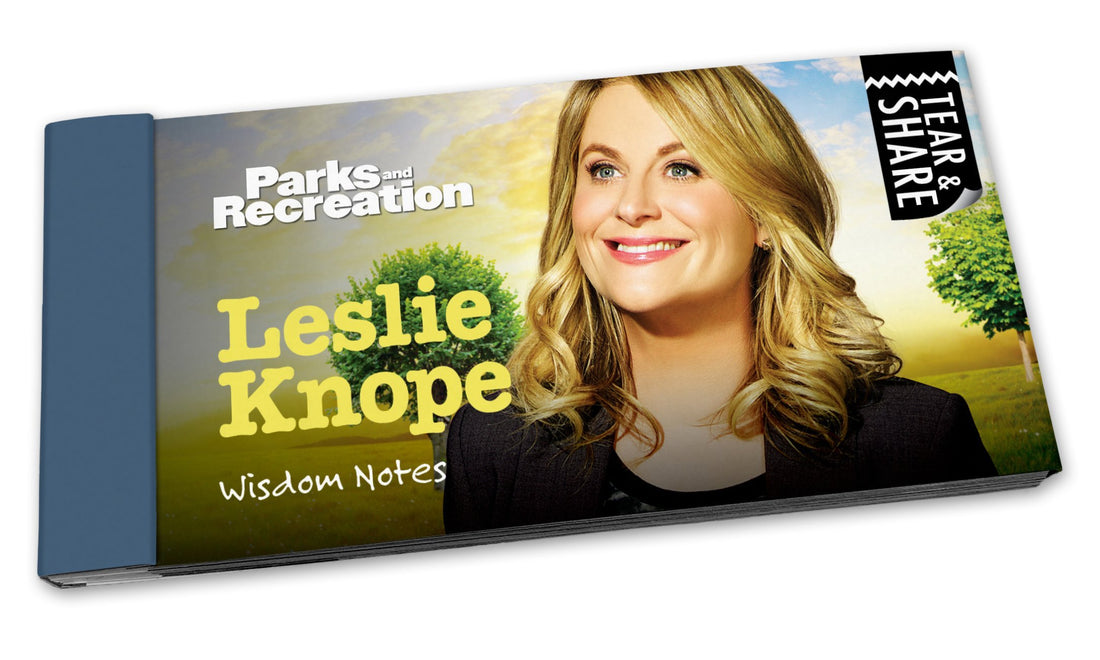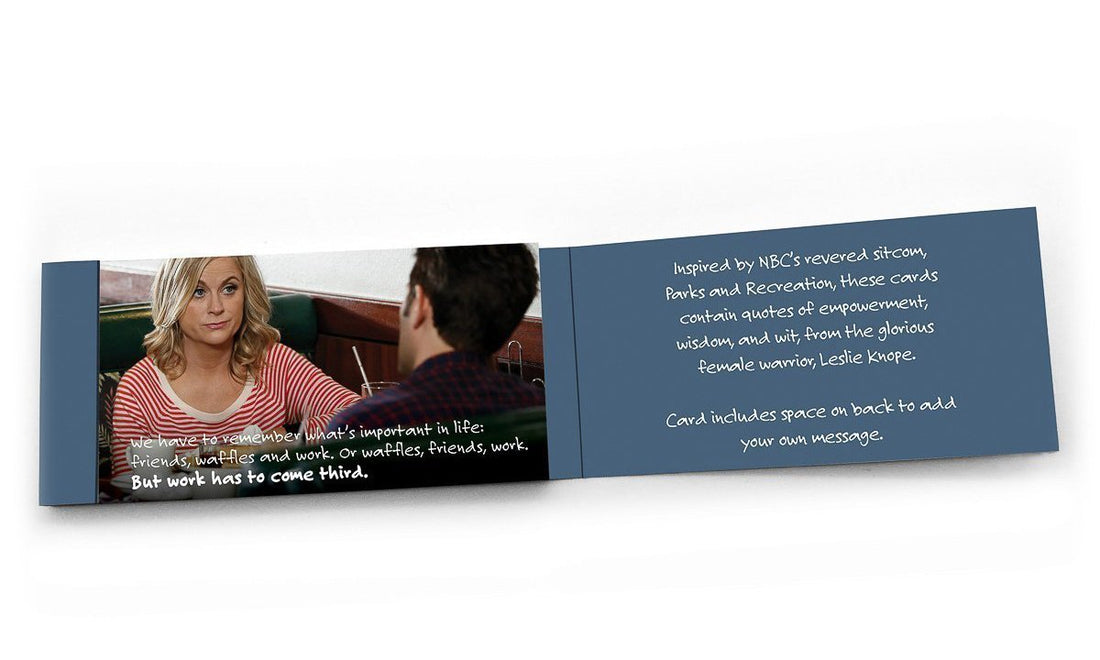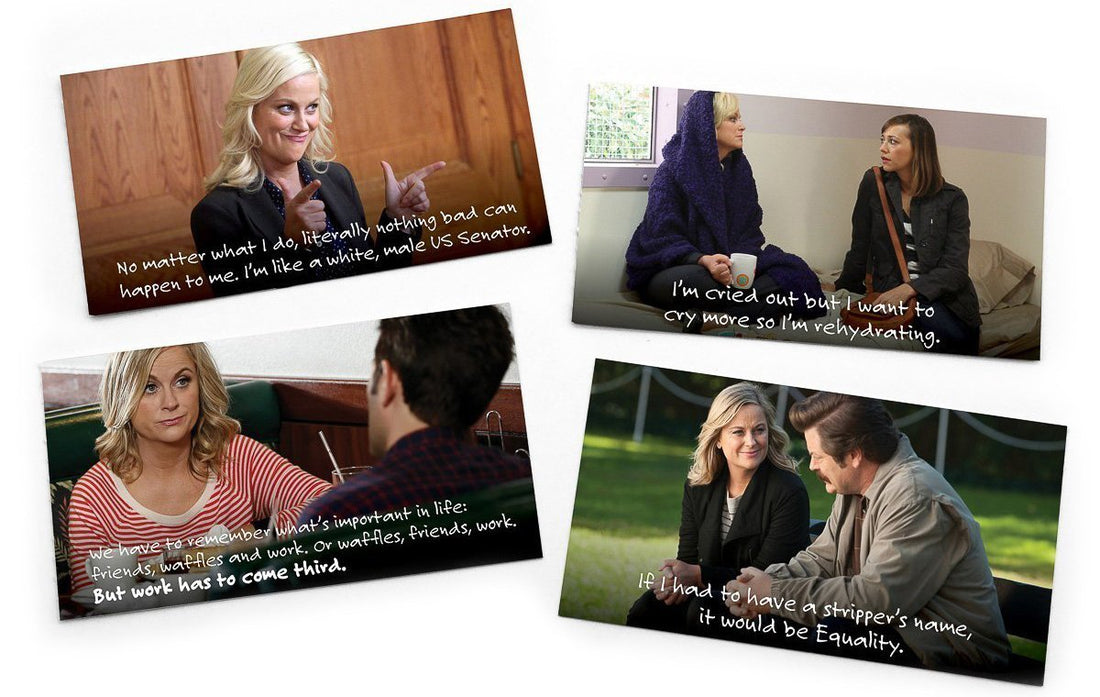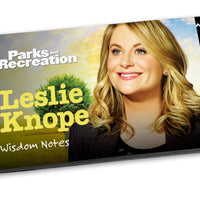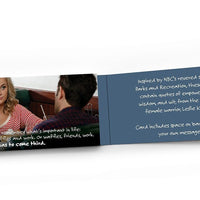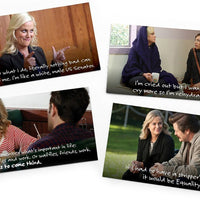 Leslie Knope Wisdom Notes - Official Parks and Rec Merch
NOTE: This product ships within 1-2 business days after order is placed.
Know someone who loves the sitcom? Maybe its you? These Leslie Knope "Wisdom Note" quote cards are great for any Parks and Recreation fan - or really anyone that could use some inspiration, humor or wit from the "Glorious Female Warrior" herself.
This notebook features your favorite quotes on bite-sized note cards that can be removed via a perforated edge. Each quote is uniquely designed and paired with an image from the famous sitcom. Filled with 20 different quotes, each "Note of Wisdom" also has a blank space on the back so you can write a personalized message. 

Interested in a larger version of this product? Shop here.
Product Specifics: 
Size: 4.5 x 2.125"

Length: 20 Pages

This product is printed and manufactured in the U.S.A.