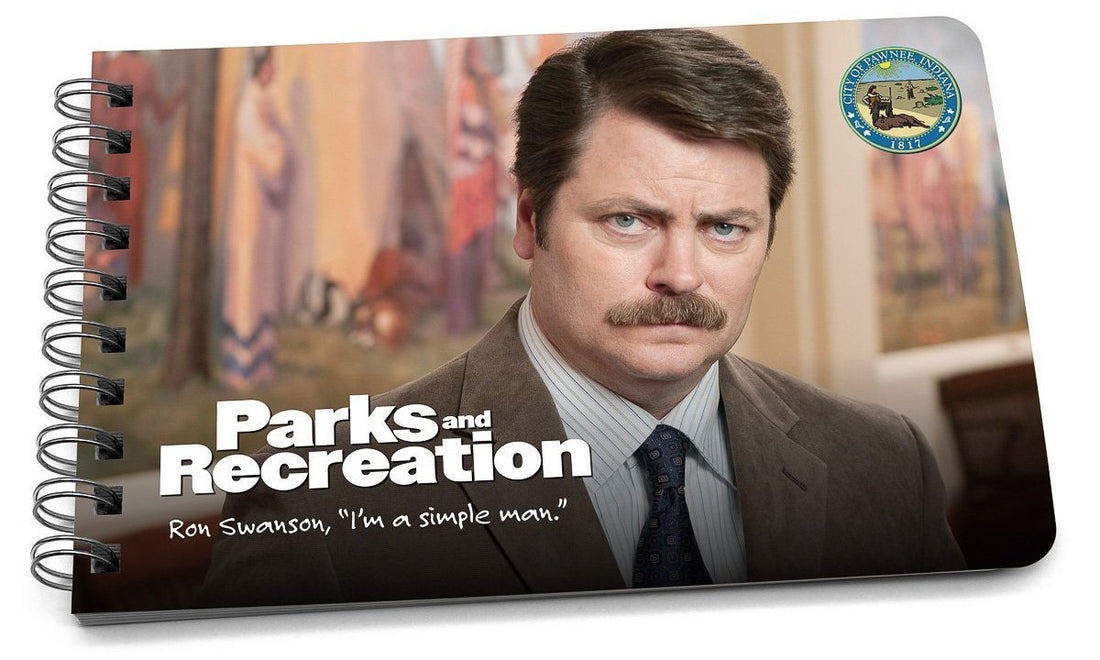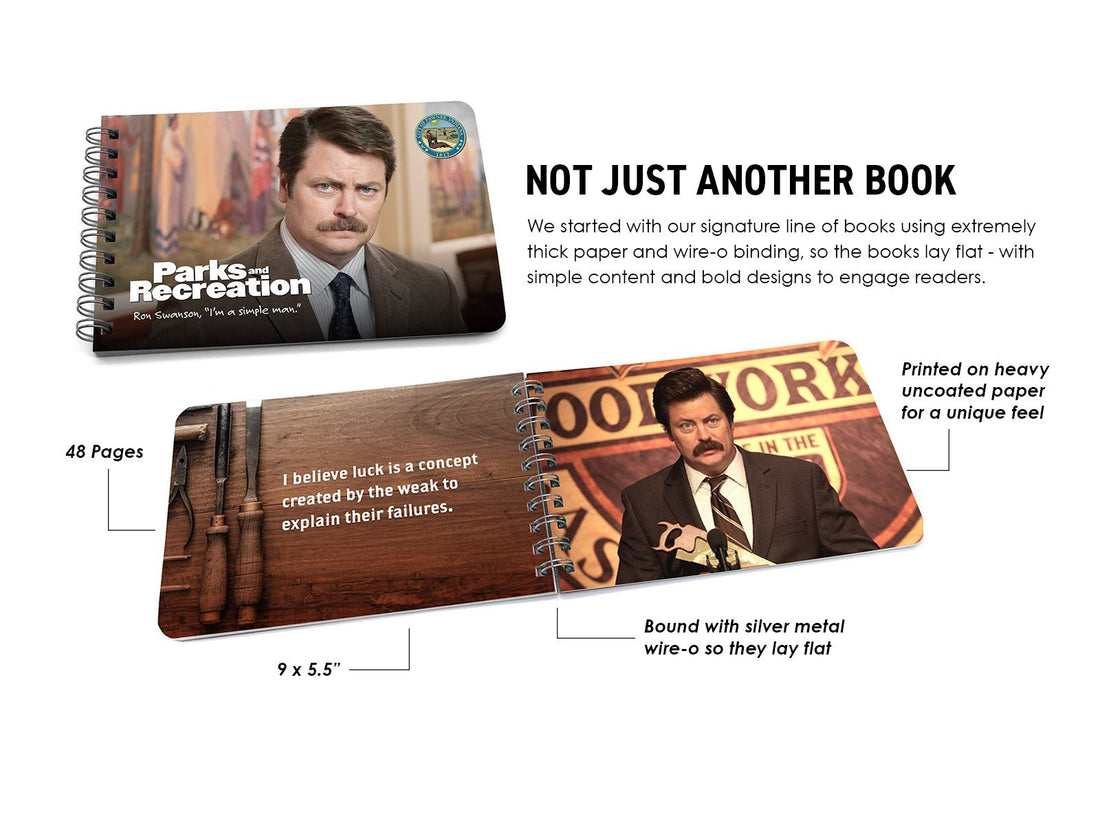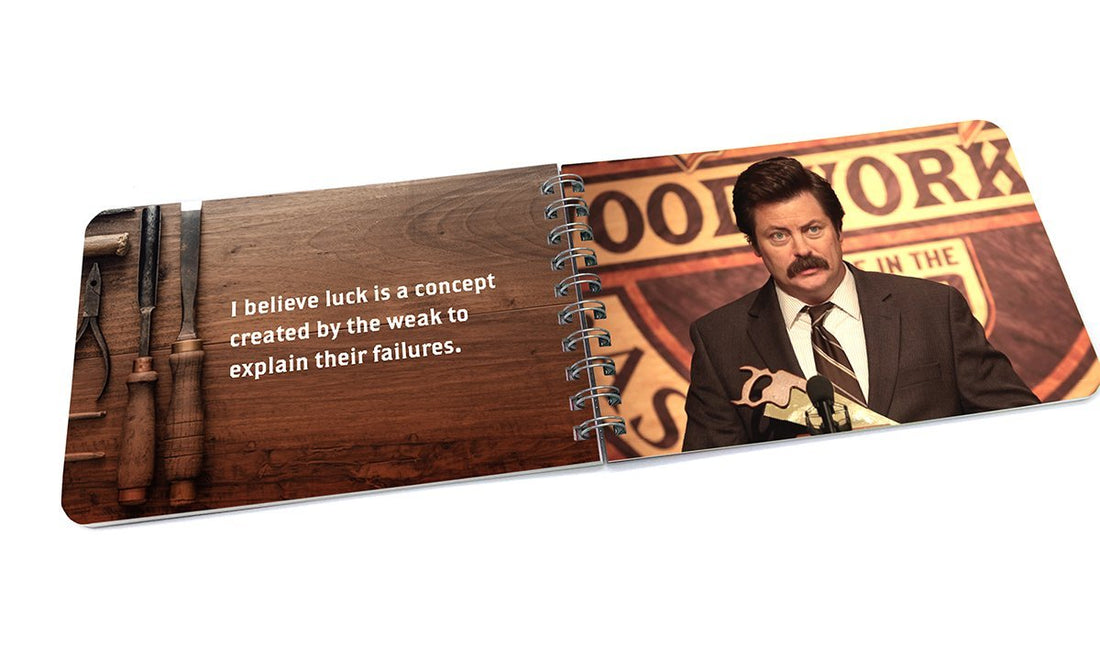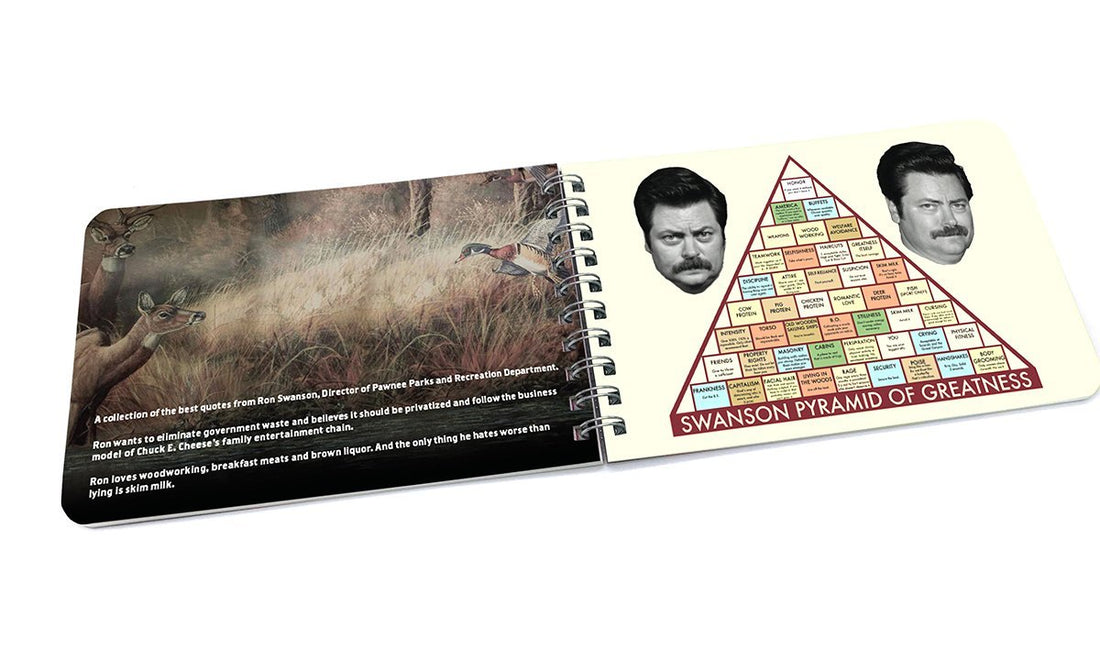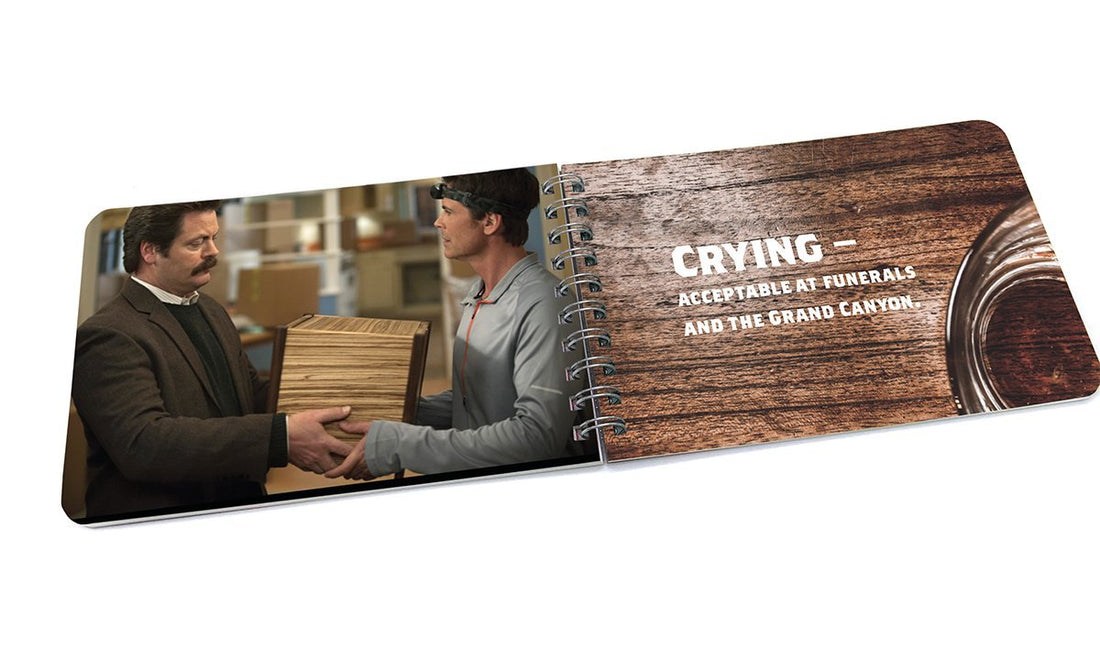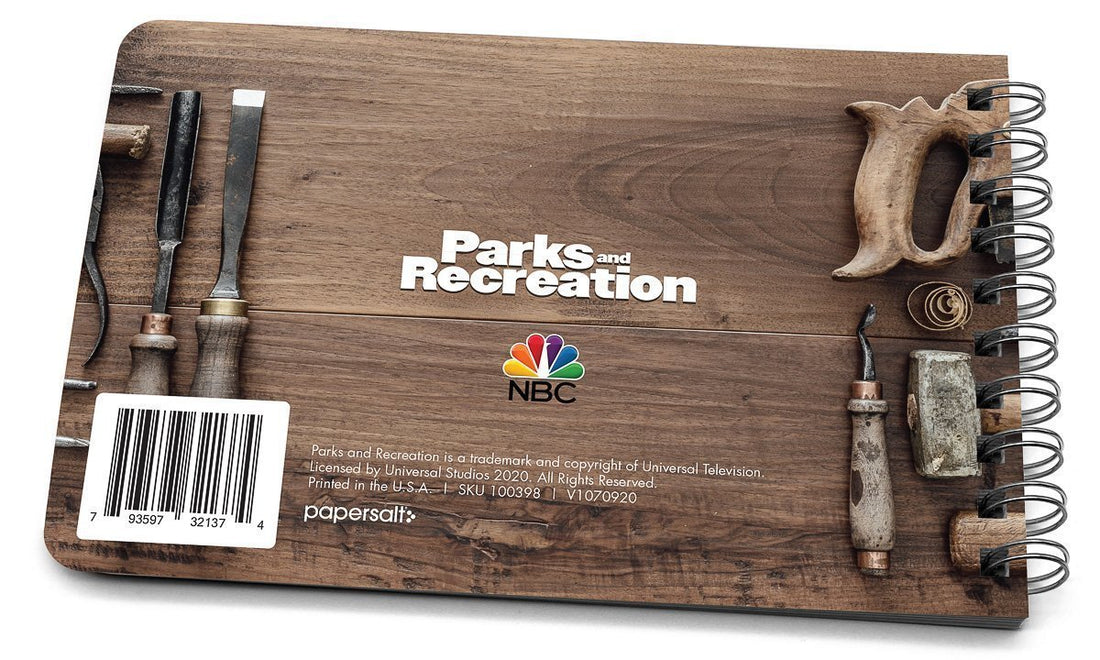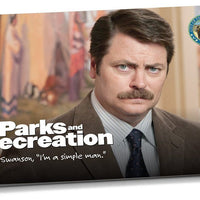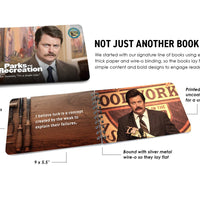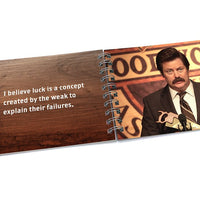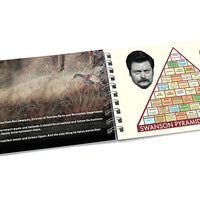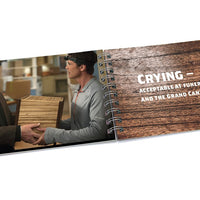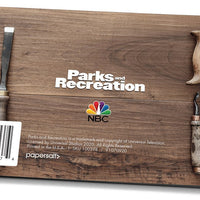 Ron Swanson Quote Book - Official Parks and Rec Merch
NOTE: This product ships within 1-2 business days after order is placed.
Ron Swanson is a simple man, with a lot of wisdom to share. He loves woodworking, breakfast meats and brown liquor. And the only thing Ron hates worse than lying is skim milk. 
Parks and Recreation fans also know very well that he wants to eliminate government waste, believes it should be privatized and that it should follow the business model of Chuck E. Cheese's family entertainment chain.
This book is a collection the best Ron Swanson quotes and wisdom, paired with unique designs and imagery from the hit series. Share the life lessons and humor from the "Simple Man" himself with this gift book from Papersalt. 
Product Specifics: 
Size: 8.5 x 5.5"

Length: 48 pages

Binding: Durable silver double-loop wire-o

Page material: Bright white #130 uncoated cover stock

This product is printed and manufactured in the U.S.A.