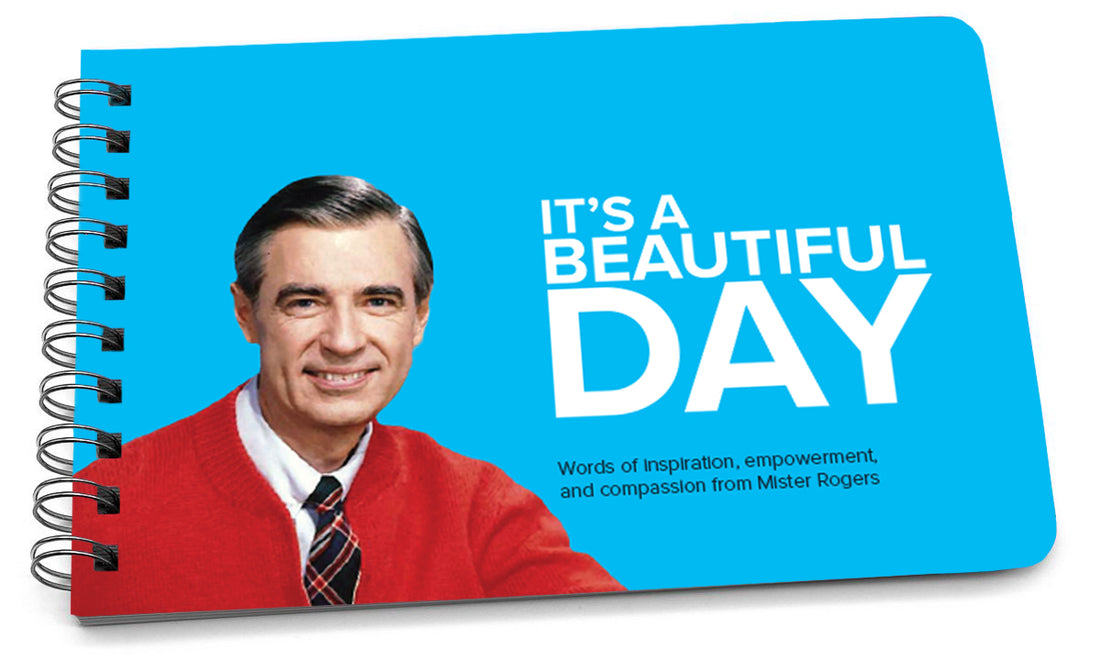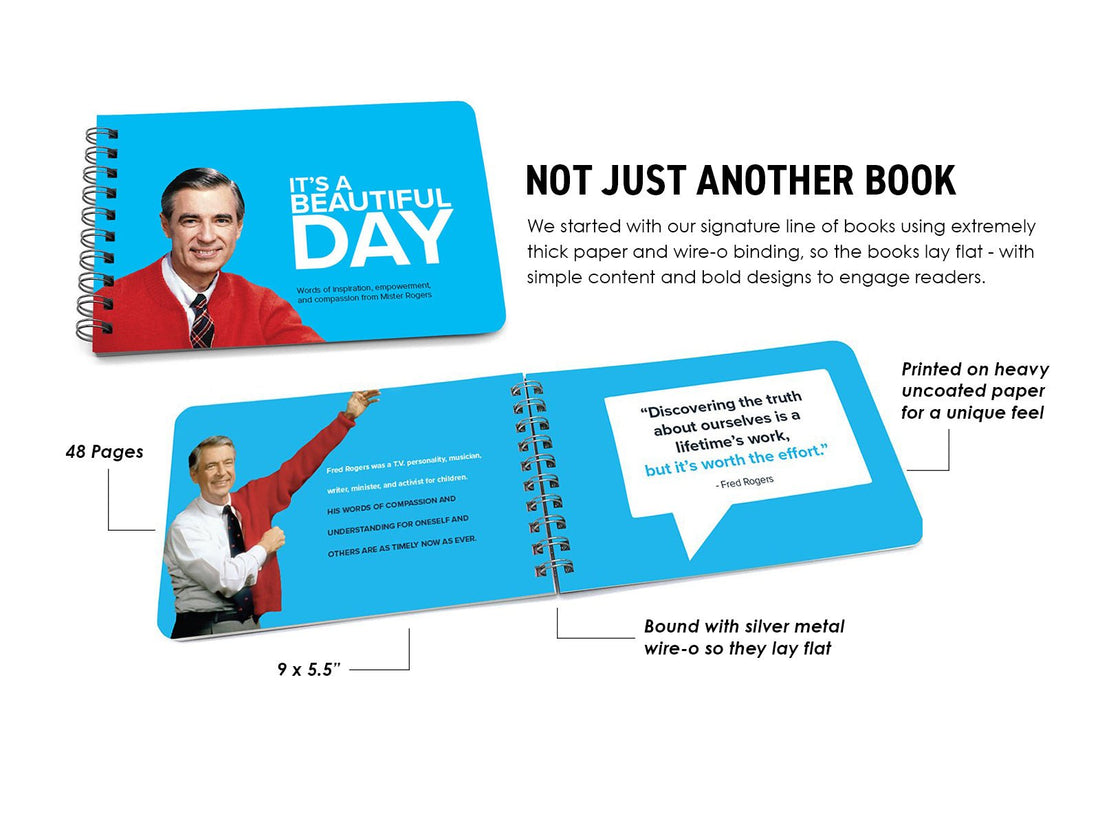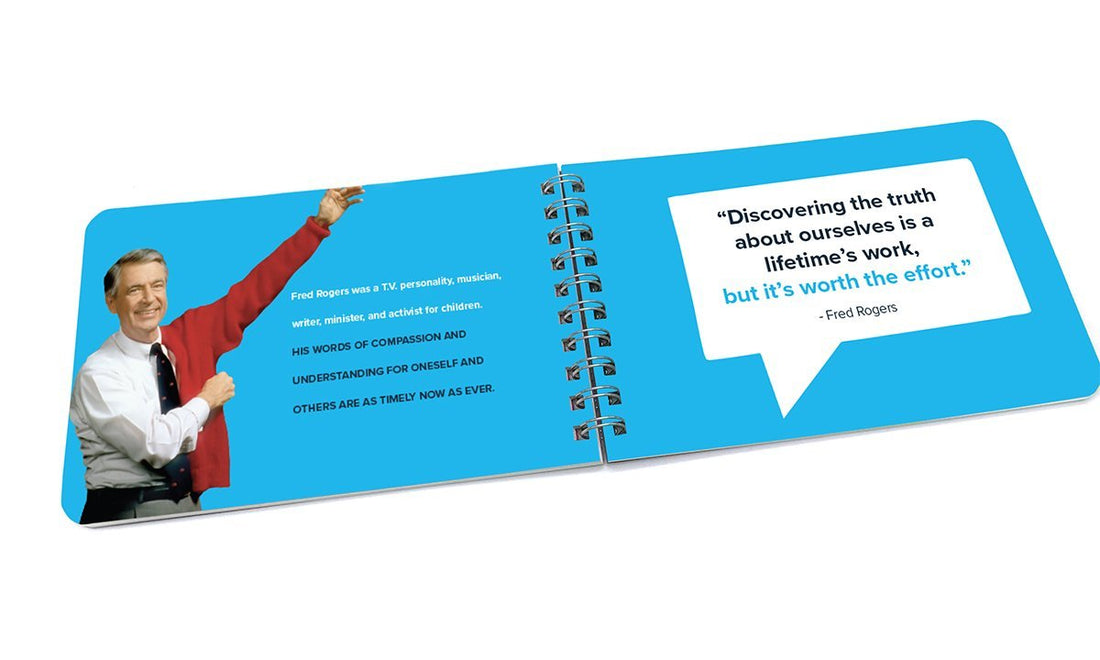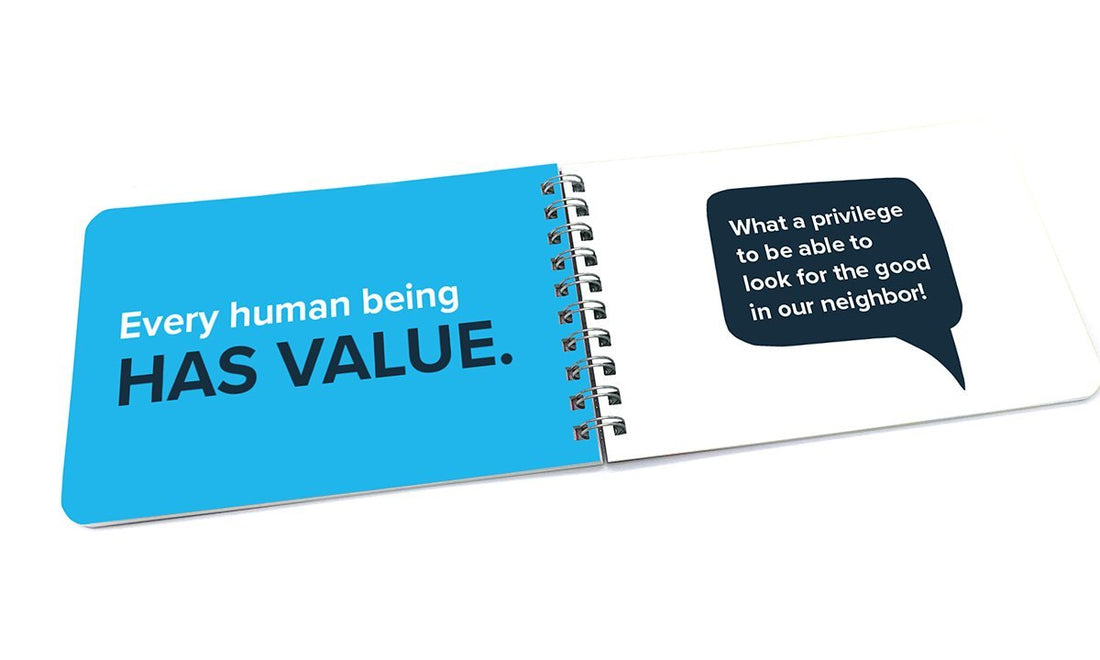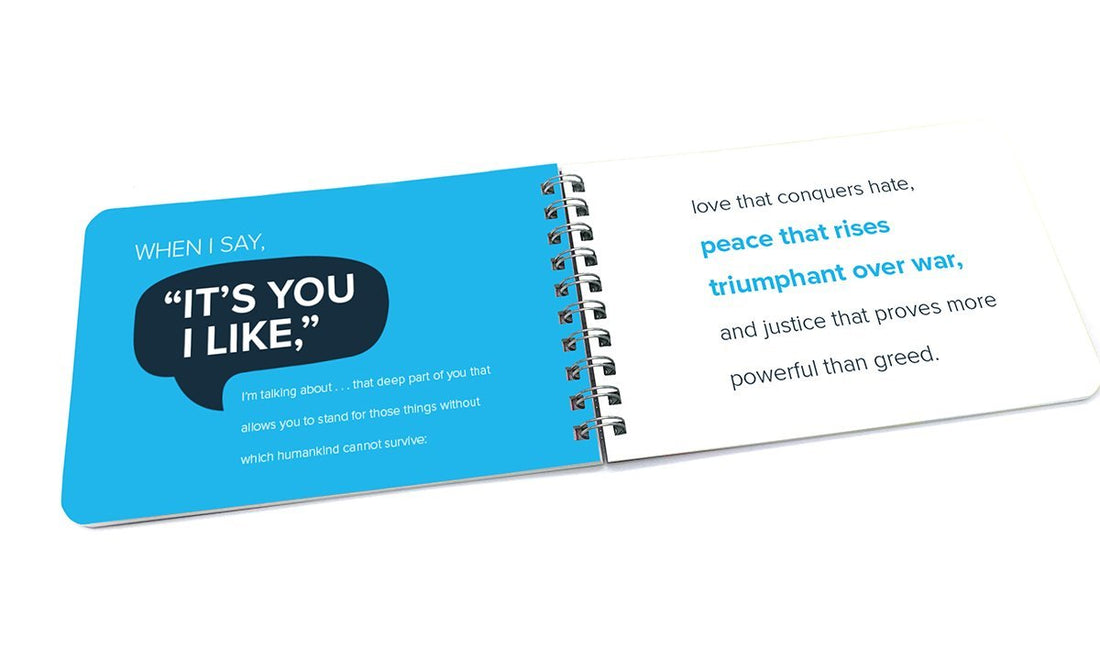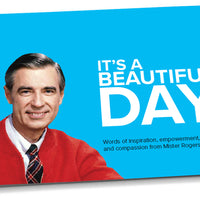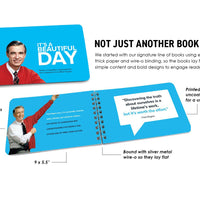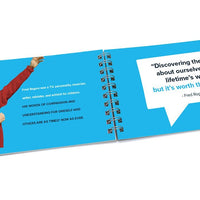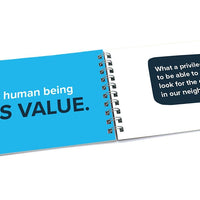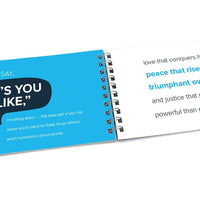 Mister Rogers Quote Book - "It's a Beautiful Day"
NOTE: This product ships within 1-2 business days after order is placed.
One of two versions of our top-selling quote books. Filled with words of inspiration, empowerment, and compassion from Mister Rogers
Fred Rogers was a T.V. personality, musician, writer, minister, and activist for children. His words of compassion and understanding for oneself and others are as timely now as ever. This book is filled with many of his most popular quotes.  

Book Size: 8.5 x 5.5"
Book Length: 48 pages
Bound with durable, high quality silver double-loop wire-o
Printed on bright white 130# uncoated cover stock.
Printed and manufactured in U.S.A.