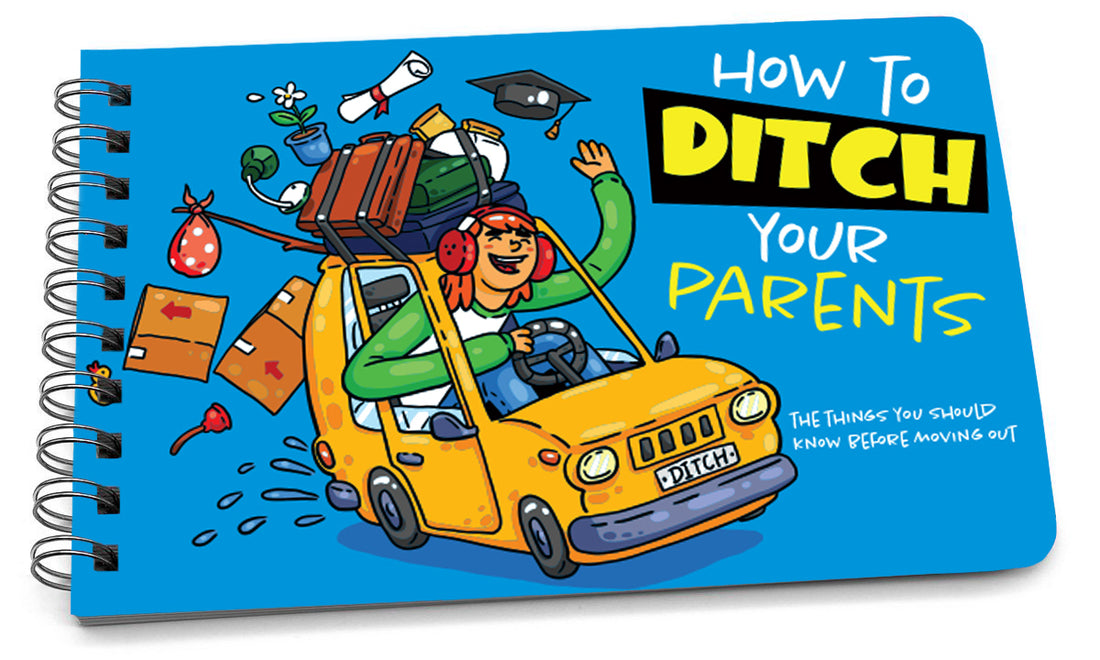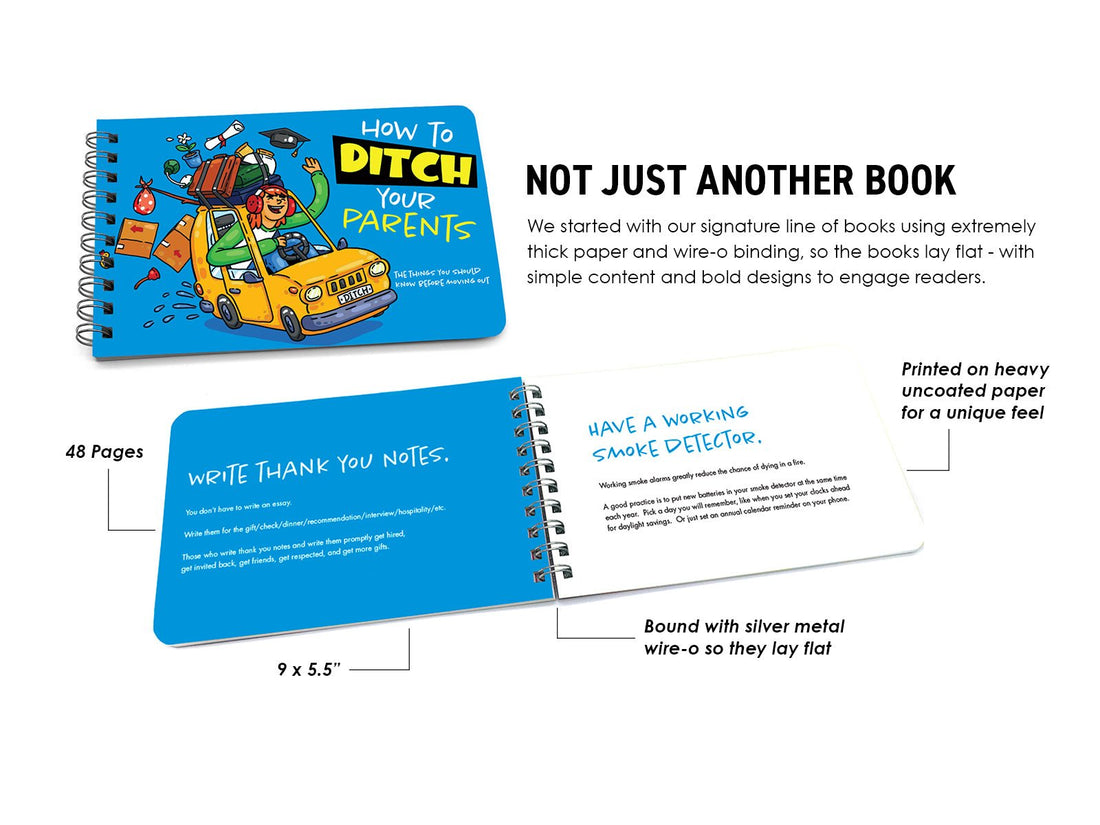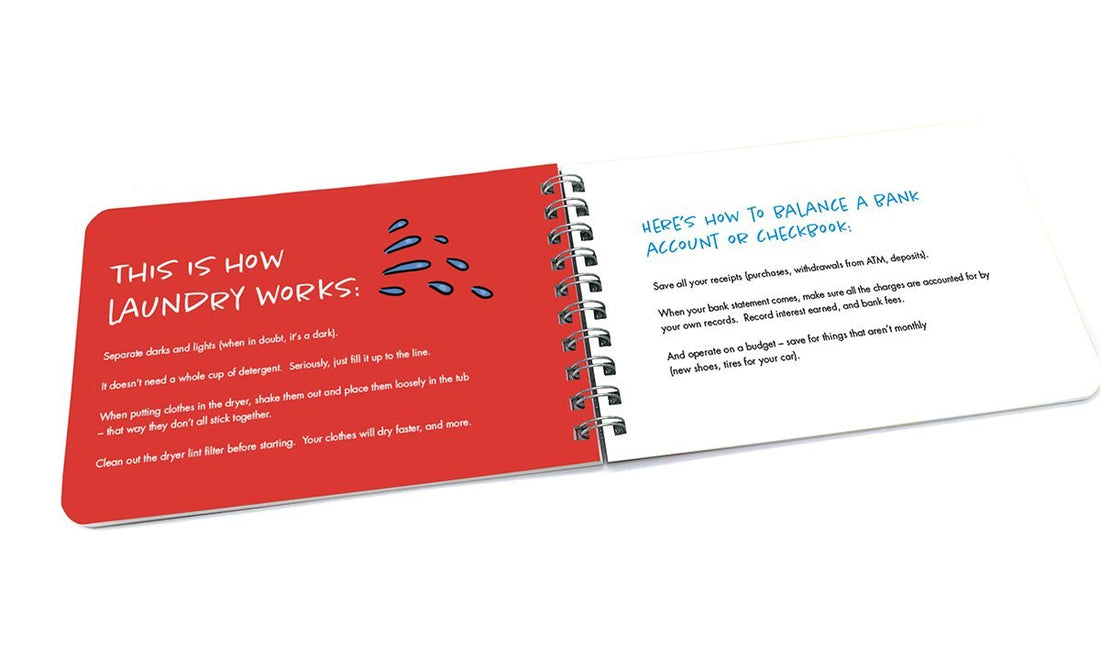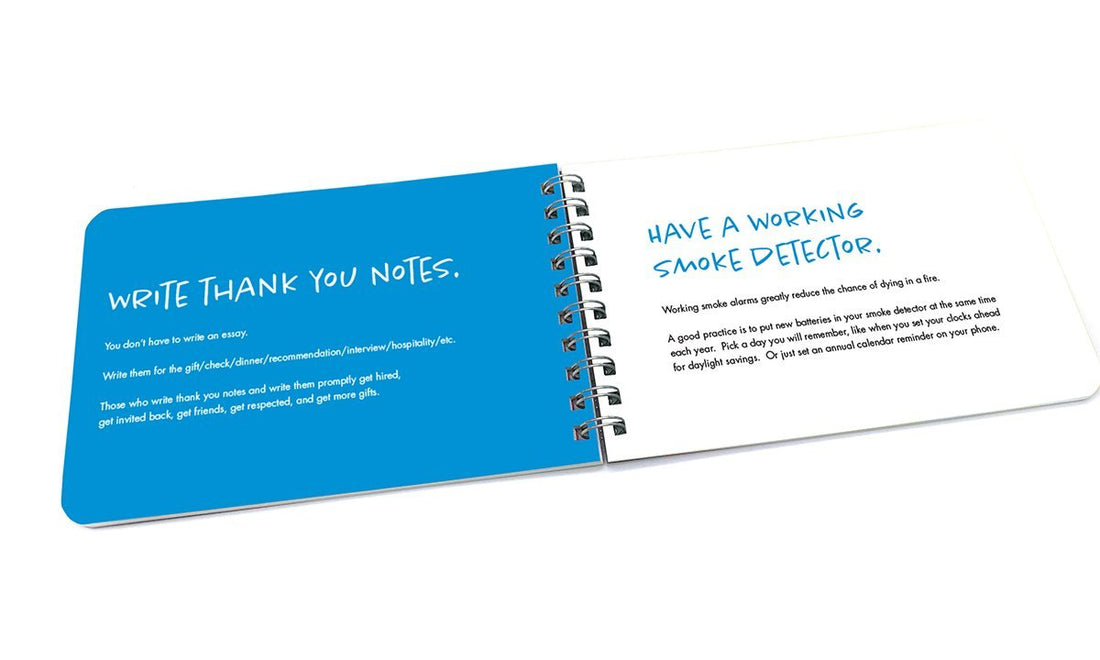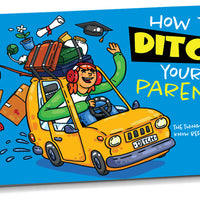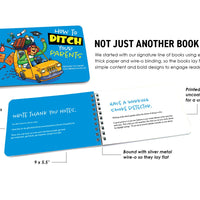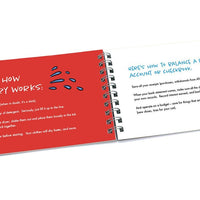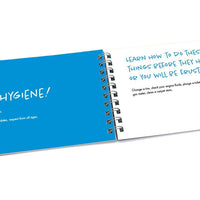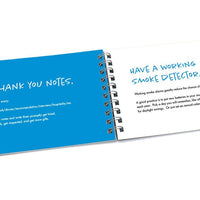 How To Ditch Your Parents - Advice For Leaving Home For The First Time
NOTE: This product ships within 1-2 business days after order is placed.


Moving out on their own for the first time can be a shocking experience for teens! Help prepare them with this fun and educational book. How to Ditch Your Parents is filled with everything they should know when leaving home for the first time.

Details:

Size: 8.5 x 5.5"
Length: 50 pages
Binding: Durable, high-quality silver double-loop wire-o
Page material: Bright white #130 uncoated cover stock
Printed and manufactured in the U.S.A.
Great gift for teens leaving home or going to college

Papersalt offers a collection of inspirational books like this to help through life's biggest moments.