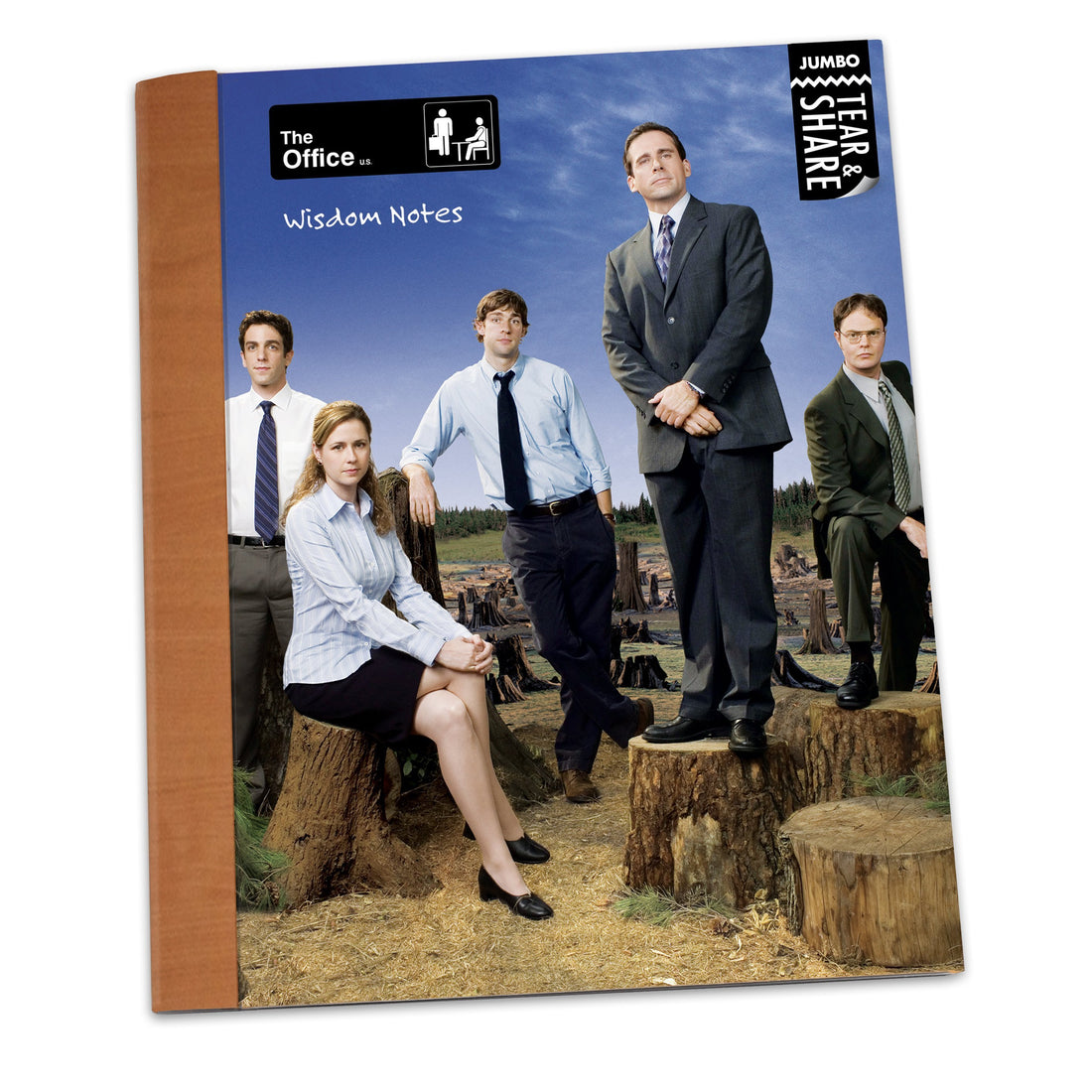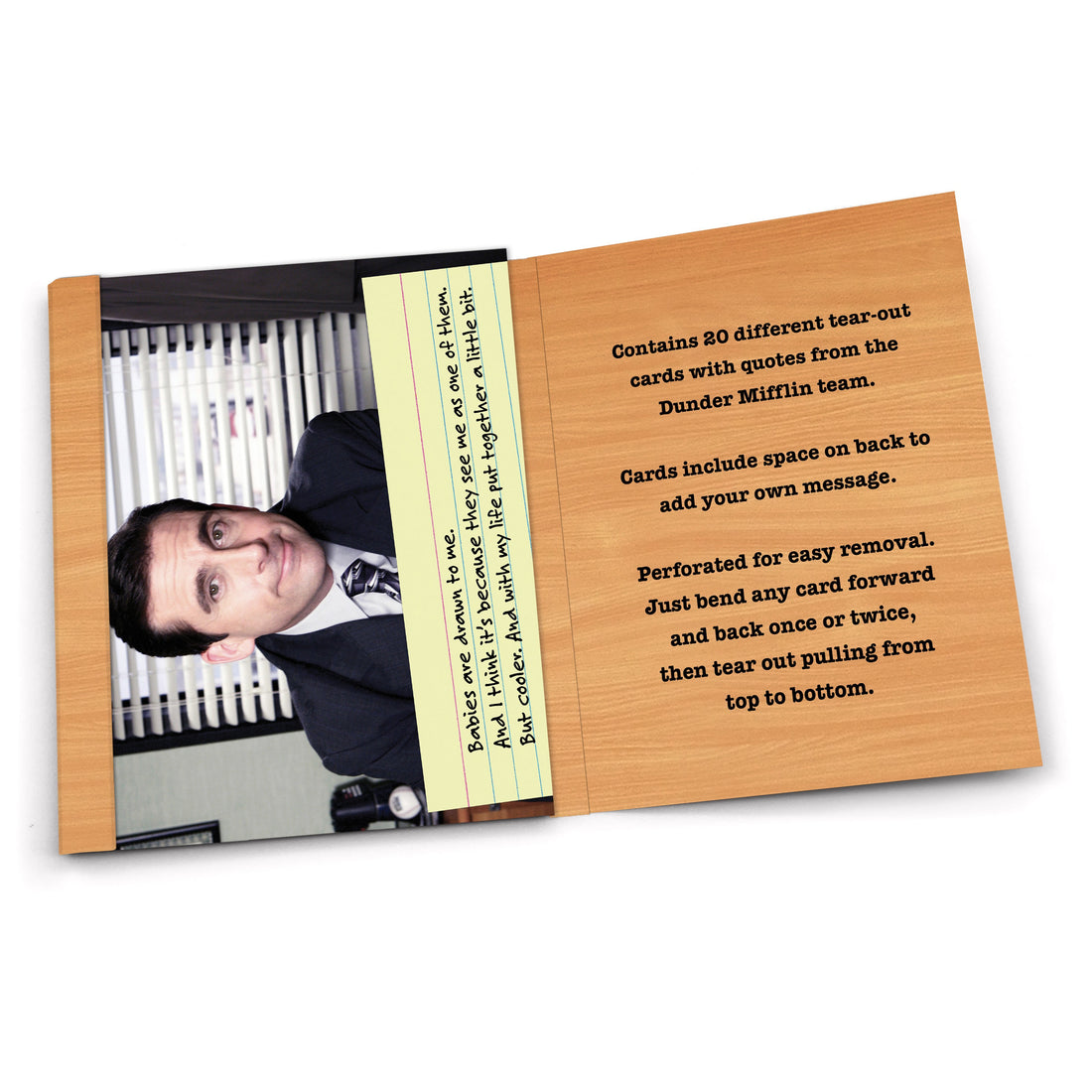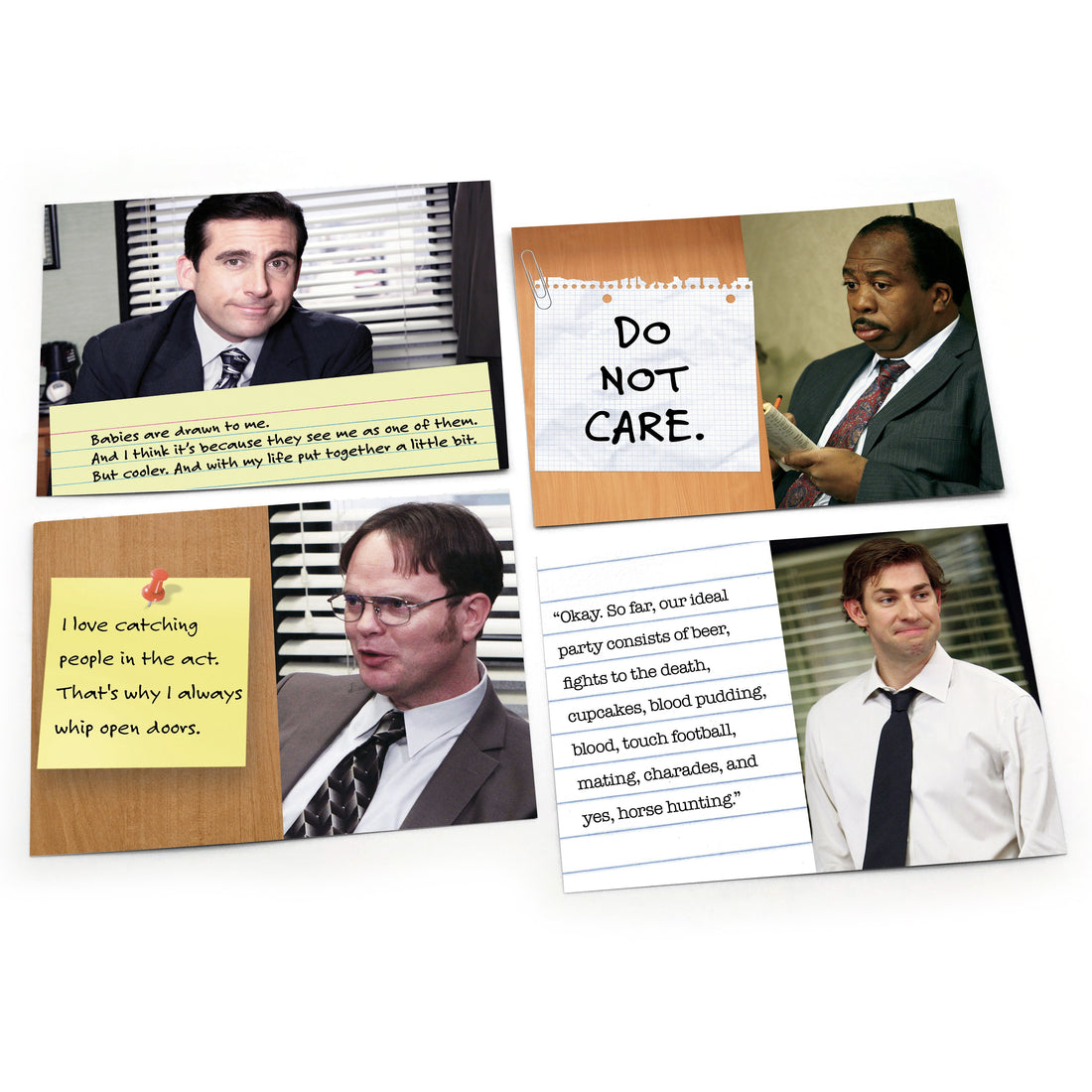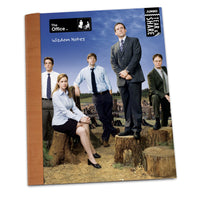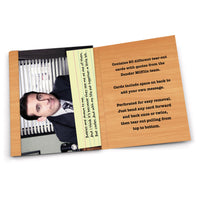 The Office Jumbo Wisdom Notes – Official The Office Merchandise
NOTE: This product ships within 1-2 business days after order is placed.
Share the best quotes from Michael Scott, Dwight Schrute, Jim Halpert, Pam Beasley and the entire Dunder Mifflin Team with these "Wisdom Note" quote notecards.
Unlike our quote books, these quote cards have perforated edges on each page, which allows you to remove your favorites to use as you like. Filled with 20 different quotes and images from the best scenes of the show, these "Wisdom Notes" even have space on the back so you can write a personalized message - because if the staff at the Scranton office has taught us anything, it's that laughter makes the best medicine - or motivation.

Interested in a smaller version of this product? Shop here.
Product Specifics
Card size:

4.5 x 5.5"

Length: 20 Pages
This product is printed and manufactured in the U.S.A.