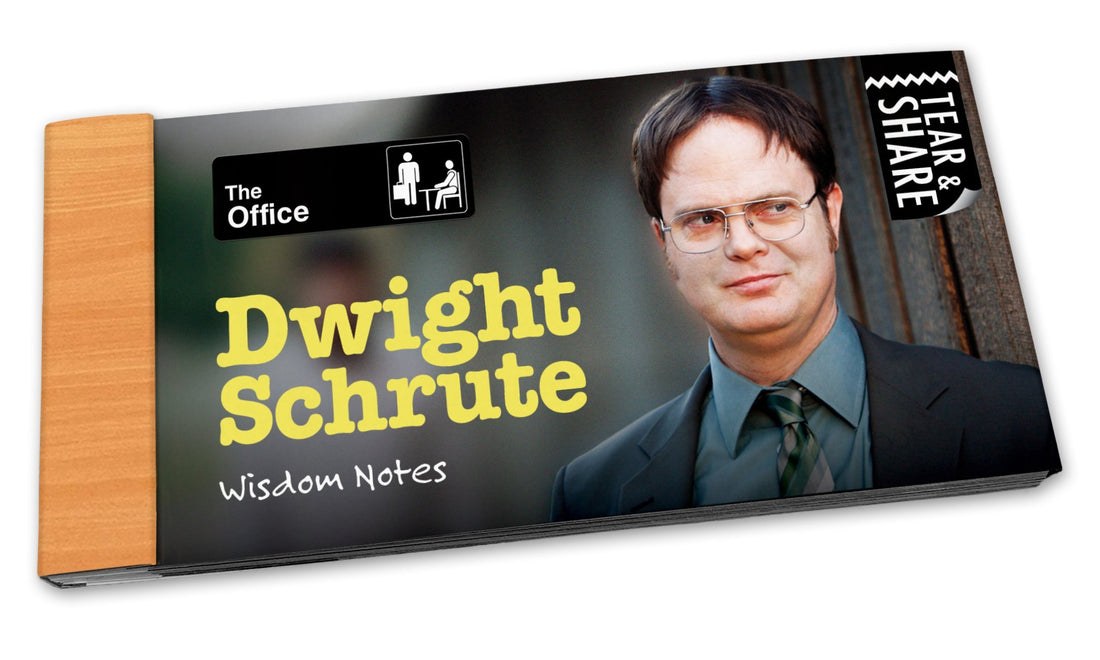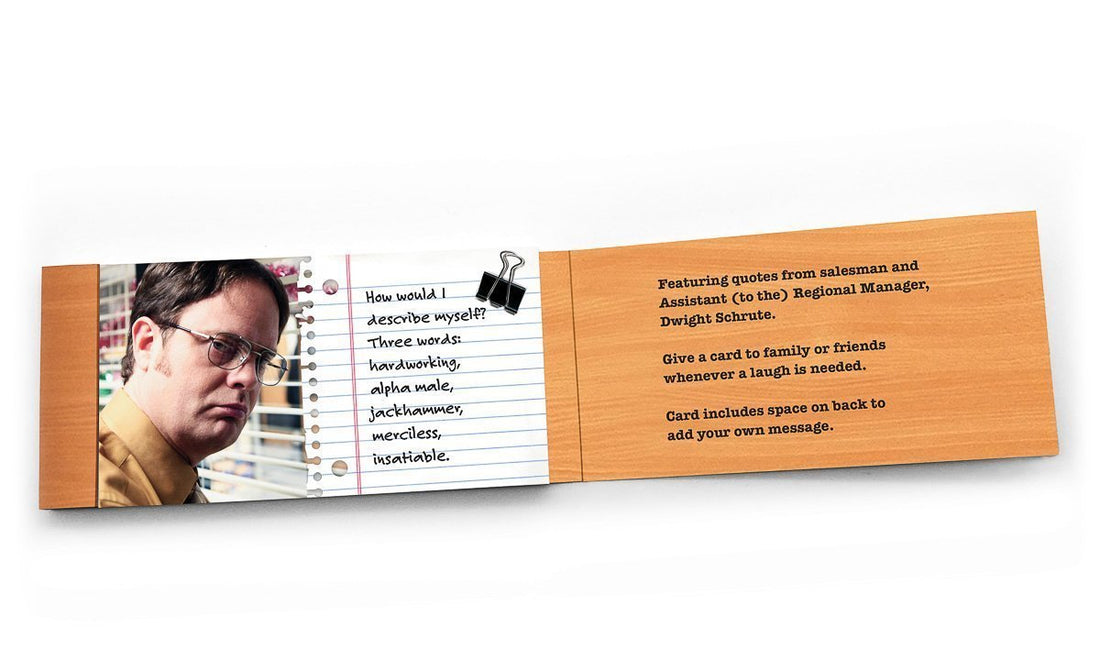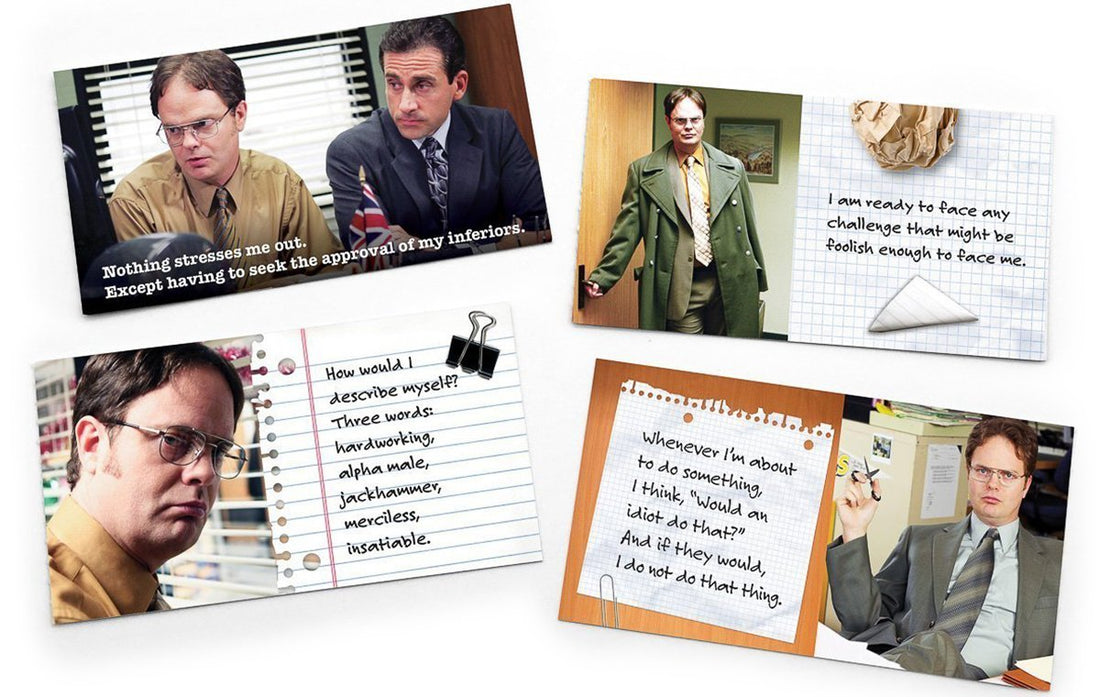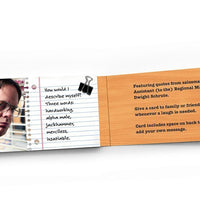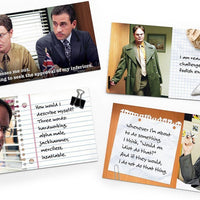 Dwight Schrute Wisdom Notes — Official The Office Merchandise
NOTE: This product ships within 1-2 business days after order is placed.
Dwight Schrute is one of The Office's more eccentric and absurd characters, and we love him for it! From his silly quips and assertions to his moments of inspiring bullheadedness, Dwight never fails to provide us with memorable lines of dialogue.
This unique gift from our official The Office merchandise collection features bite-sized notecards with quotes from and images of the infamous Dwight K. Schrute. Unlike our quote books, our quote notebooks have perforated edges on each page, which allows you to remove your favorites to use as you like. What's more, each quote features a blank space on the back side so you can share your own notes or messages. This quote notebook features 20 removable quote pages. 
Interested in a larger version of this product? Shop here.
Product Specifics: 
Size: 4.5 x 2.125"

Length: 20 Pages

This product is printed and manufactured in the U.S.A.