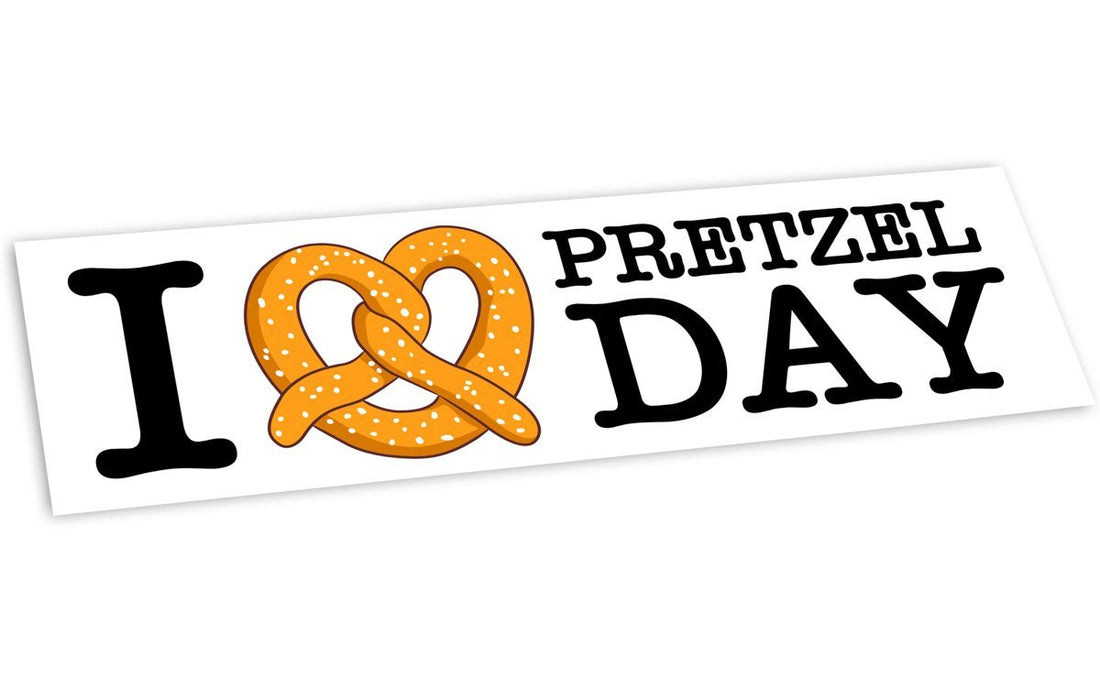 "I Love Pretzel Day" Bumper Sticker - Official The Office Merchandise
NOTE: This product ships within 1-2 business days after order is placed.
"I wake up every morning in a bed that's too small, drive my daughter to a school that's too expensive, and then I go to work to a job for which I get paid too little, but on Pretzel Day? Well, I like Pretzel Day." ~ Stanley Hudson
Us too, Stanley. Us too. All jokes aside, this great sticker from our line of The Office merchandise celebrates Pretzel Day and Stanley Hudson's fantastic character. The bumper sticker reads "I Love Pretzel Day," but the word "Love" is represented by a soft pretzel! 
Like our other stickers, the "I Love Pretzel Day" sticker is an extremely durable, with a water and weather resistant design. Share your love of The Office by adding this to your car, window, laptop, or any other possessions you like to sticker bomb. Plus, the crack-and-peel design means this sticker is easy-to-use! 
Product Specifics:
Sticker Size: 10x3"
Printed on Vinyl
UV Coated, Water & Weather Resistant


This product is printed and manufactured in the U.S.A.