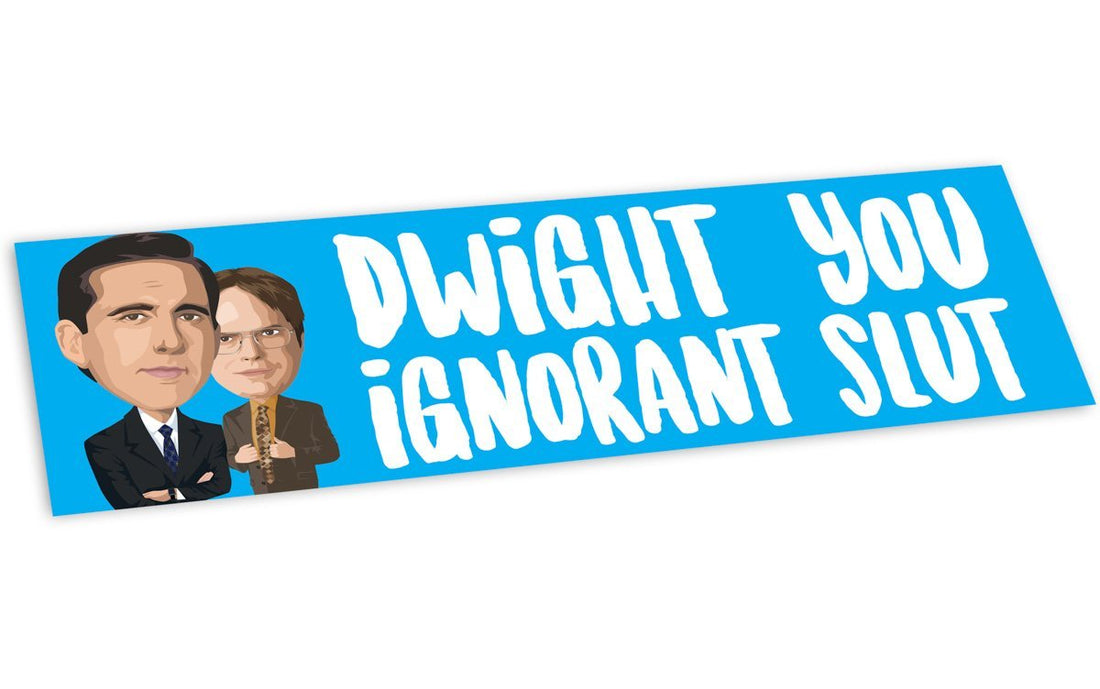 "Dwight You Ignorant Slut" Bumper Sticker - Official The Office Merchandise
NOTE: This product ships within 1-2 business days after order is placed.
Michael Scott and Dwight Schrute are one of the most famous duos in TV history. This bumper sticker from Papersalt features a caricature of Michael and Dwight, and Scott's iconic line, "Dwight you ignorant slut." Perfect for lovers of The Office and this amazing pair. 
Share your love of The Office by adding this water and weather resistant bumper sticker to your car, window, laptop, or any other possessions you like to sticker bomb. The crack-and-peel design means this sticker is easy-to-use! 
Product Specifics:
Sticker Size: 10x3"
Printed on Vinyl
UV Coated, Water & Weather Resistant


This product is printed and manufactured in the U.S.A.