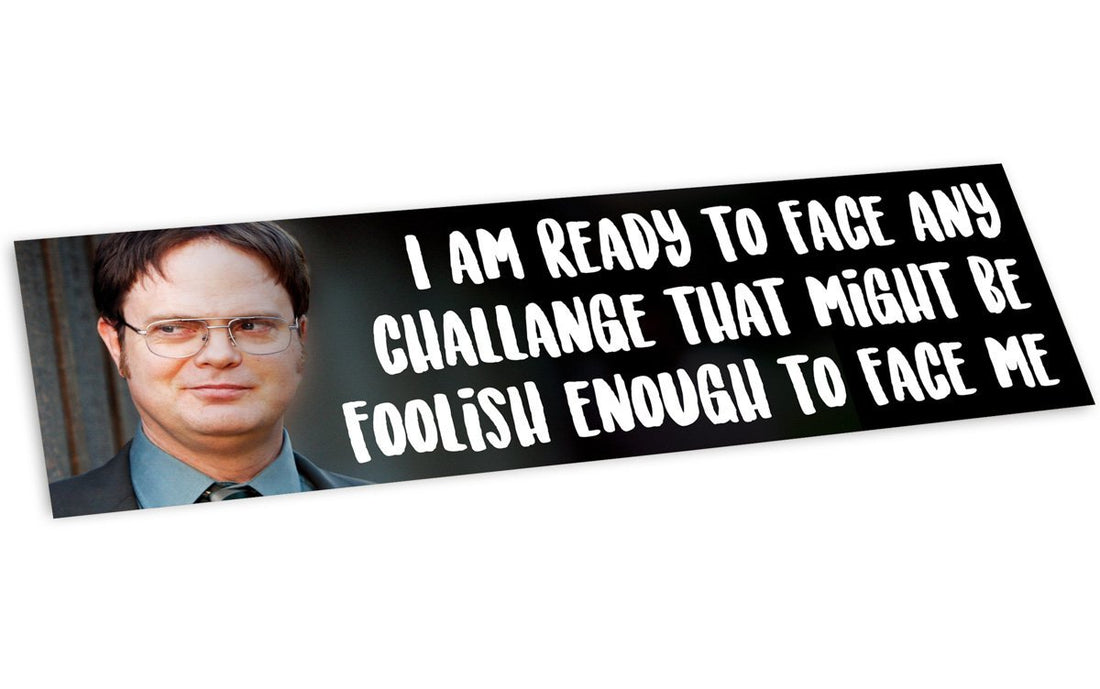 "I Am Ready to Face Any Challenge" Bumper Sticker - Official The Office Merchandise
NOTE: This product ships within 1-2 business days after order is placed.
Assistant (to the) Regional Manager Dwight Schrute is known for as many memorable quotes as anyone in television history. Paranoid, authoritarian, Dwight ensures that there was never a dull moment throughout The Office's nine seasons — for which we're eternally grateful. 
This bumper sticker features Dwight Schrute and his iconic line, "I am ready to face any challenge that might be foolish enough to face me." 
Share your love of The Office by adding this water and weather resistant bumper sticker to your car, window, laptop, or any other possessions you like to sticker bomb. The crack-and-peel design means this sticker is easy-to-use! 

Product Specifics:
Sticker Size: 10x3"
Printed on Vinyl
UV Coated, Water & Weather Resistant


This product is printed and manufactured in the U.S.A.