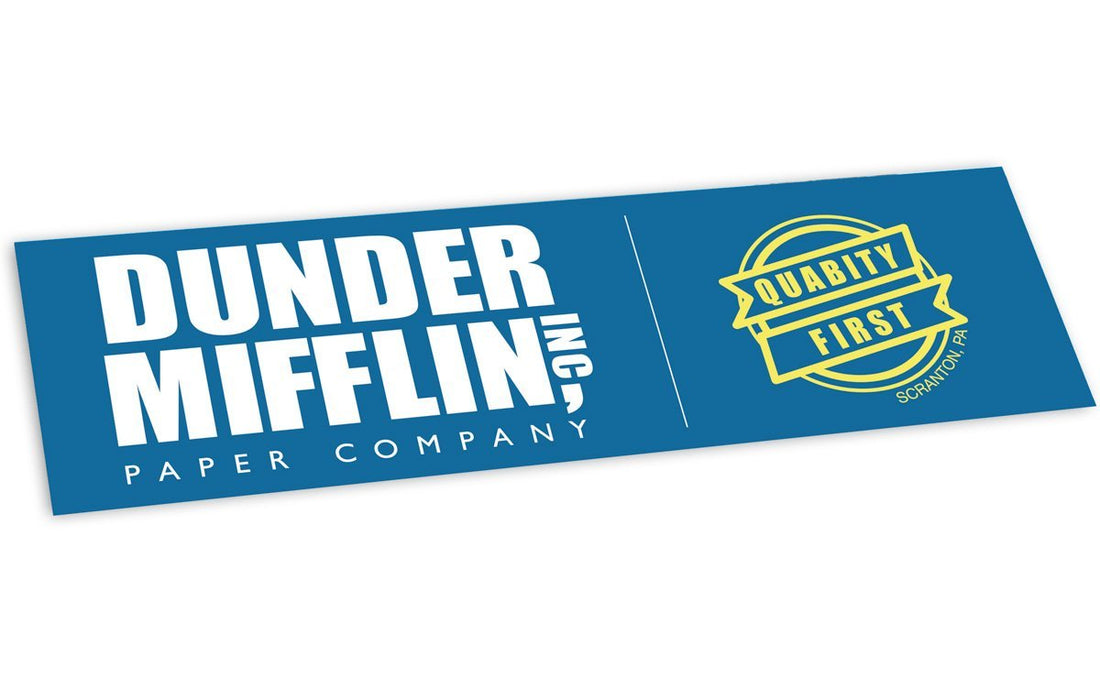 Dunder Mifflin "Quabity First" Bumper Sticker - Official The Office Merchandise
NOTE: This product ships within 1-2 business days after order is placed.
This sticker from our line of The Office merchandise celebrates the team at Dunder Mifflin's Scranton branch's commitment to "Quabity First." 
Like our other stickers, the Dunder Mifflin "Quabity First" bumper sticker is a high-quality vinyl sticker that's designed for use on cars, window, laptops or any other possession you like to sticker bomb! Because our stickers are weather and water resistant, they will adhere to and last on most surfaces. Plus, the crack-and-peel back ensures easy application! 
Product Specifics:
Sticker Size: 10x3"
Printed on Vinyl
UV Coated, Water & Weather Resistant


This product is printed and manufactured in the U.S.A.