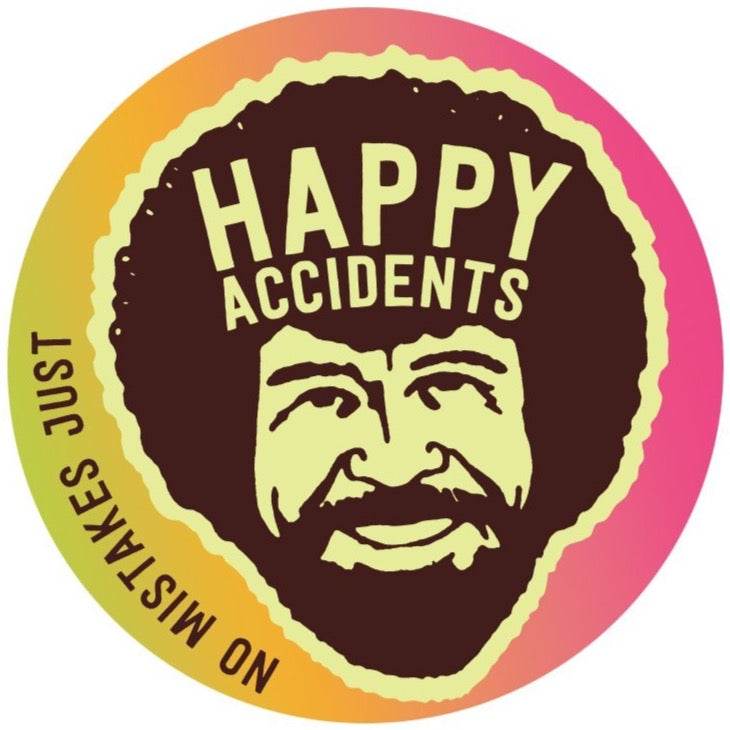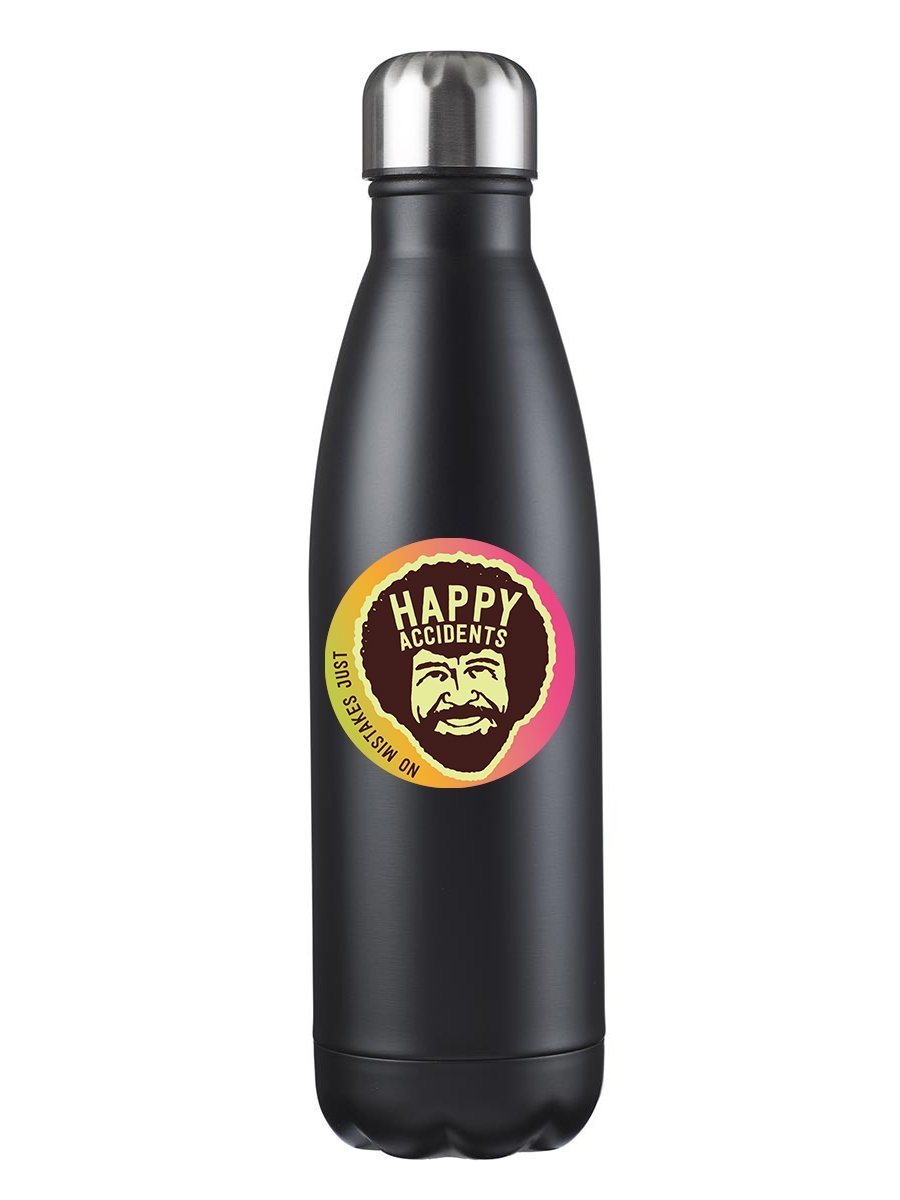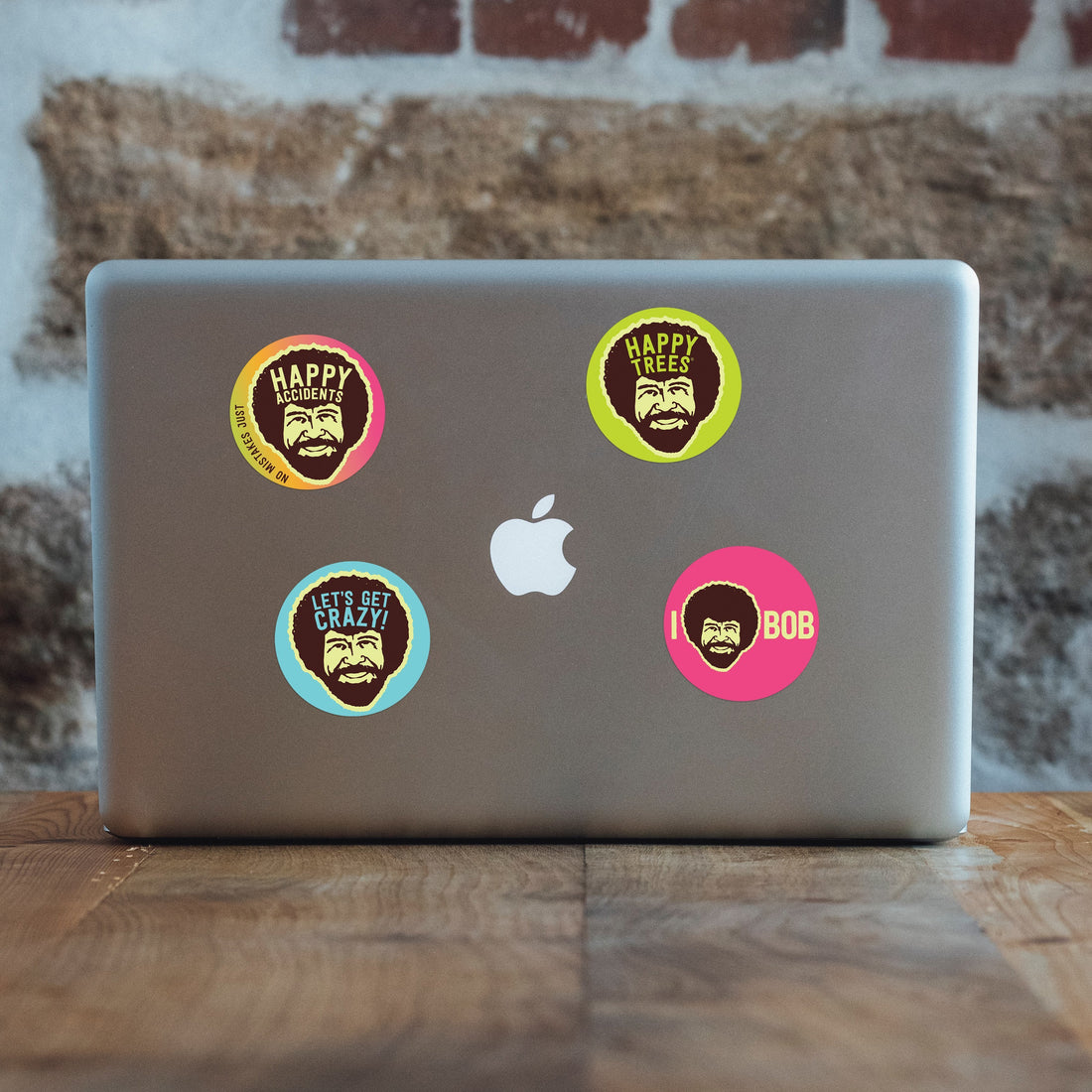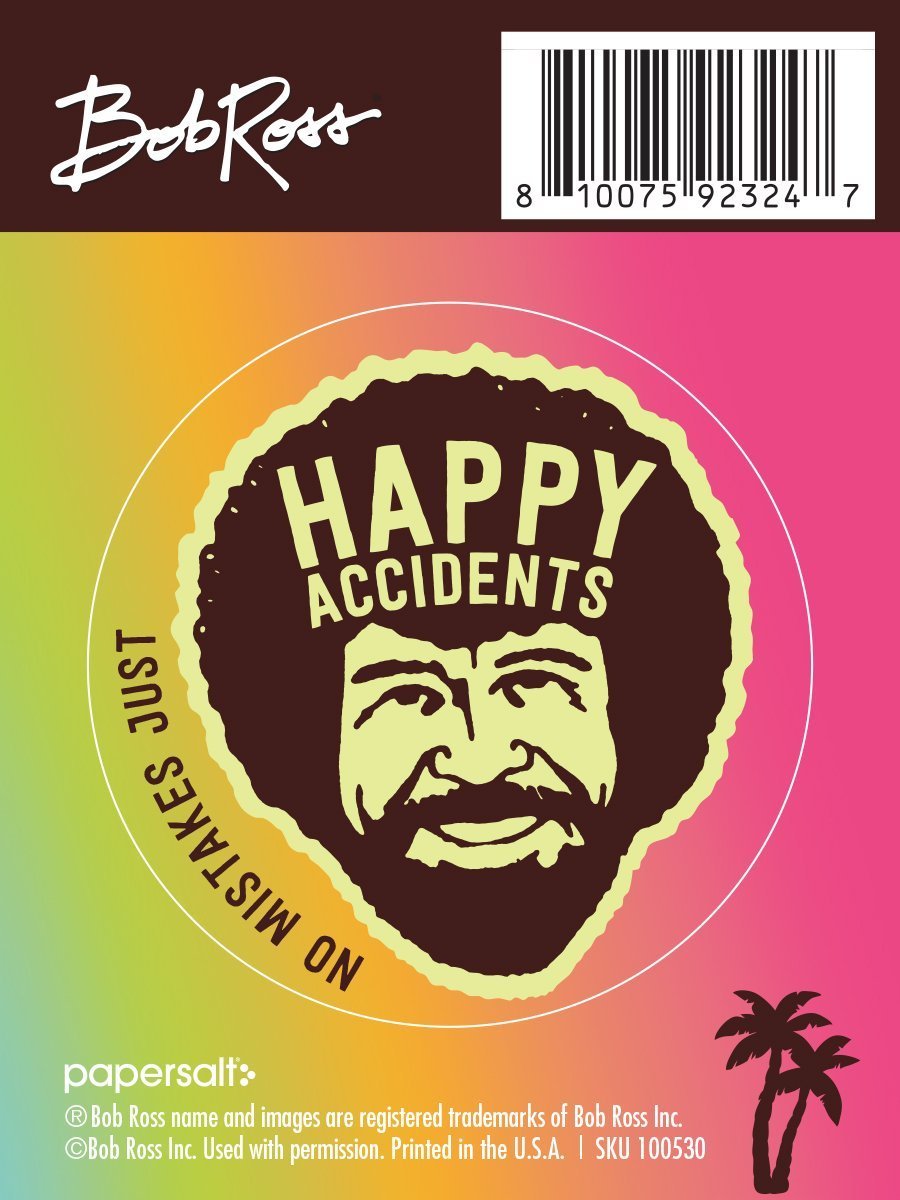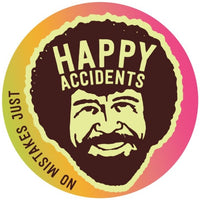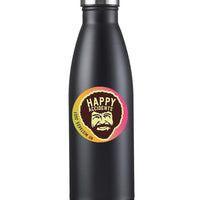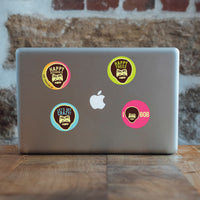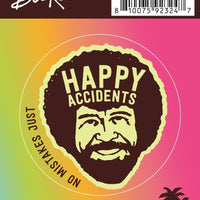 "No Mistakes Just Happy Accidents" Sticker - Official Bob Ross Merchandise
NOTE: This product ships within 1-2 business days after order is placed.
Love the words of wisdom and inspiration from Bob Ross? Then this vinyl water bottle and laptop sticker is for you!
Our Bob Ross collection is not only filled with bold and vibrant colors, but its also designed with durability in mind. Enjoy our water and weather resistant sticker on your water bottle, camping gear, laptop, or any other possessions you like to sticker bomb. Plus, the kiss-cut design means this sticker is easy-to-use!
Product Specifics:
Sticker Size:

2.5

" round

Backsheet Size: 3 x 4" 
Water & weather resistant
This product is printed and manufactured in the U.S.A.