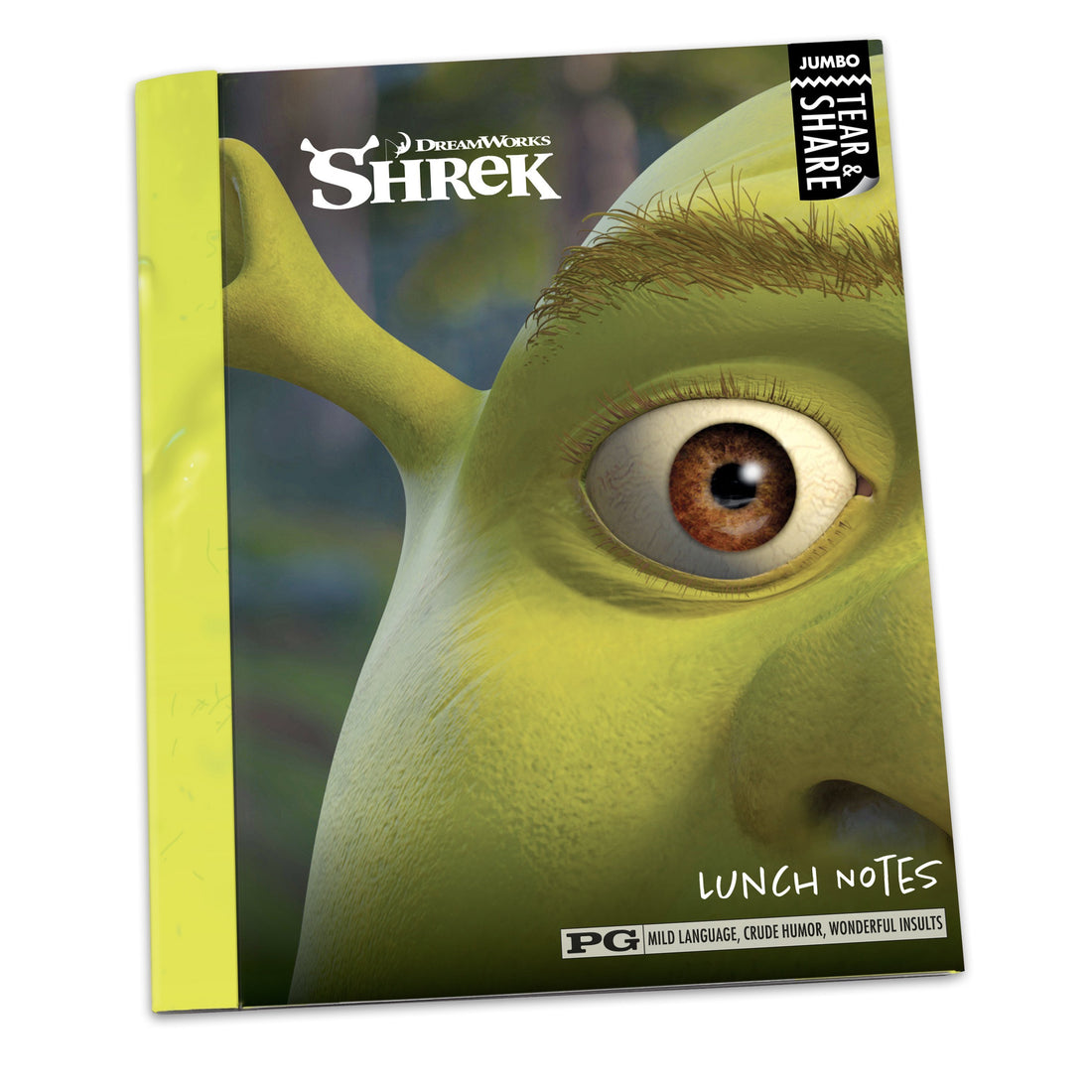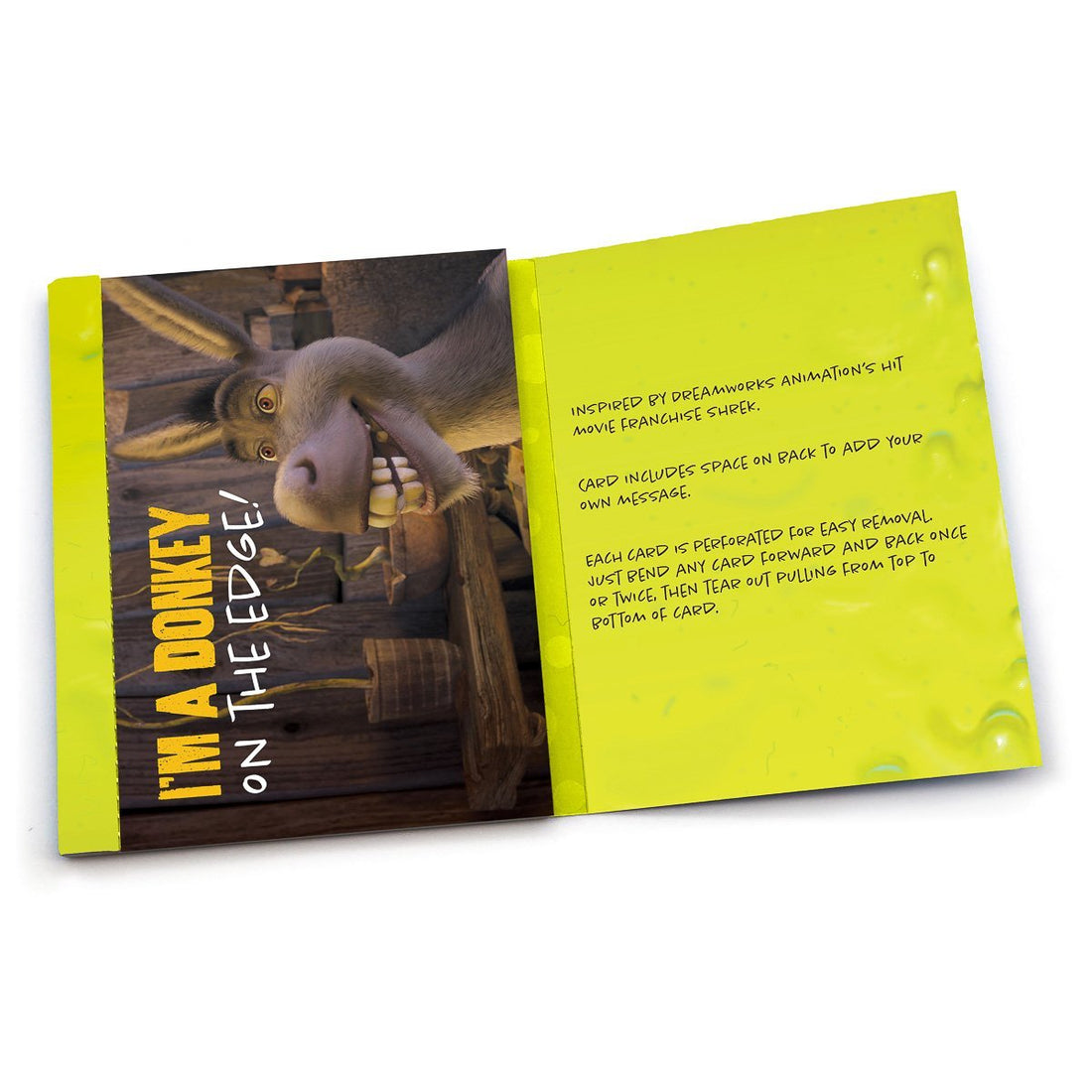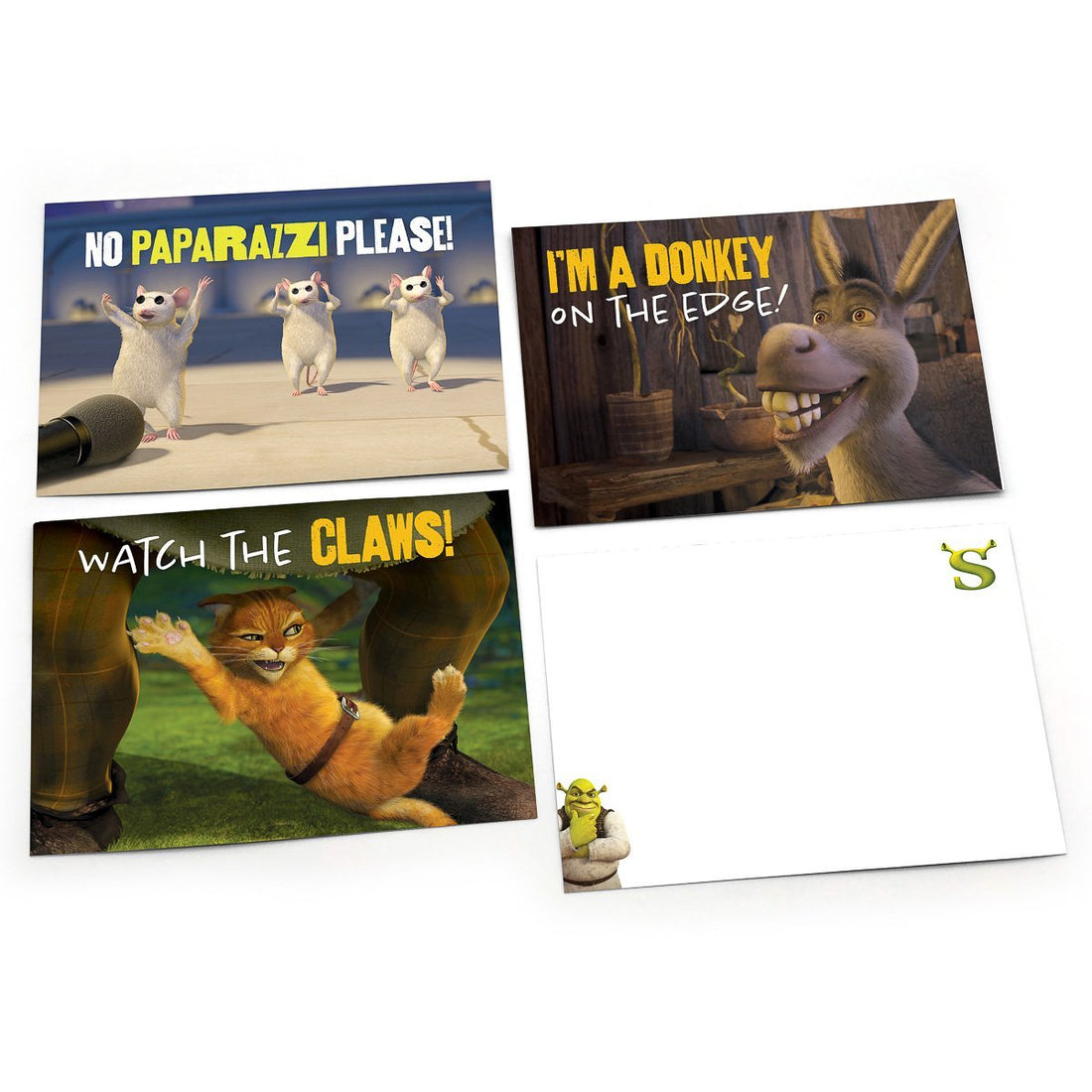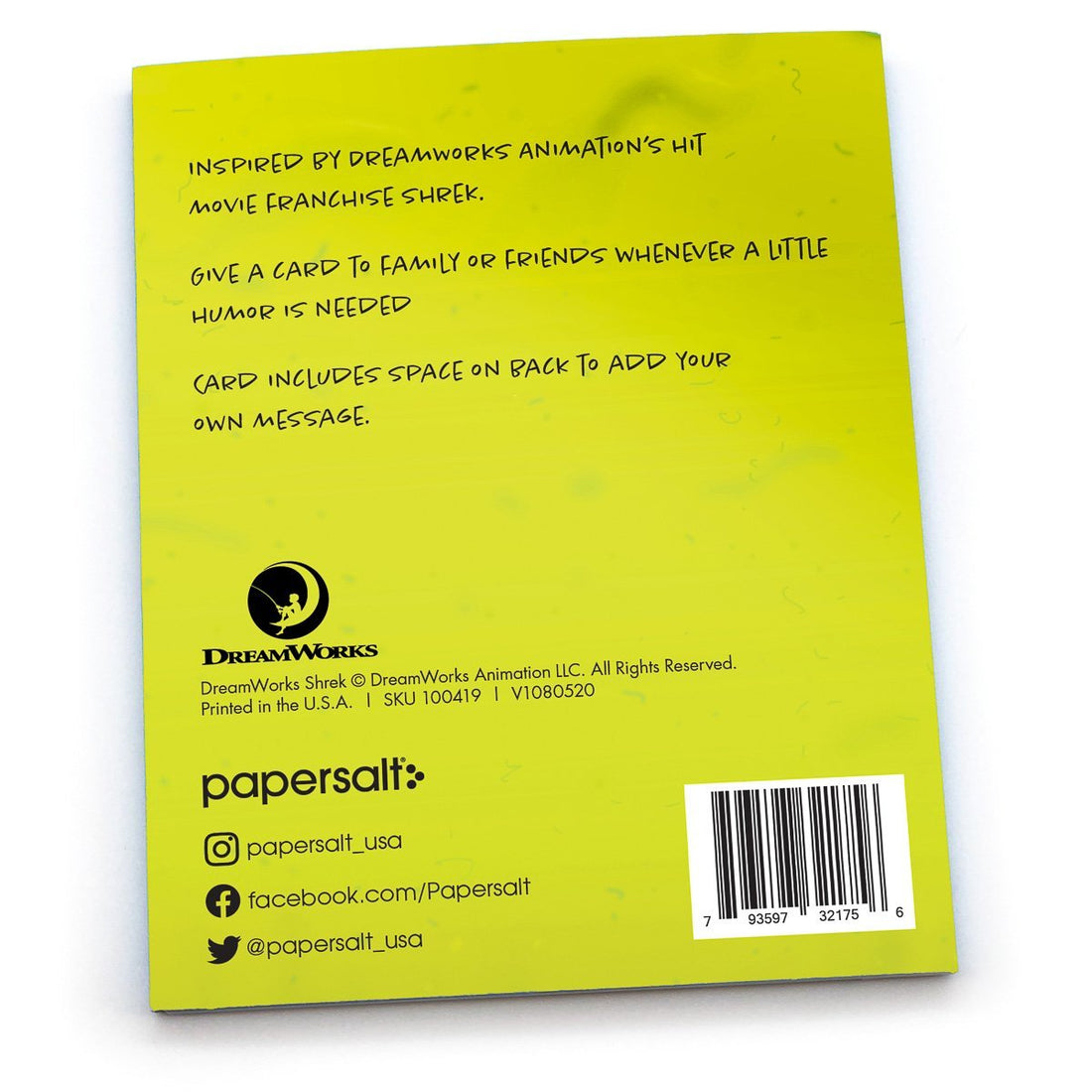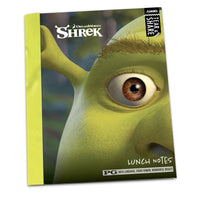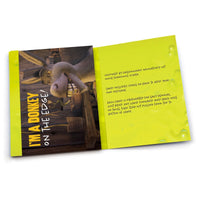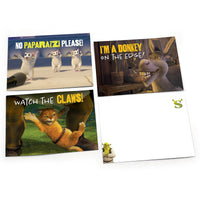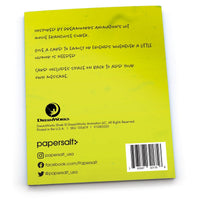 Shrek Jumbo Tear and Share Quote Notes - Official Shrek Merchandise
NOTE: This product ships within 1-2 business days after order is placed.
Our oversized "Lunch Notes" style book. Featuring classic quotes from all movies in the Shrek series. Give a card to family or friends whenever a little humor is needed. Card includes space on back to add your own message. Each book has 20 different tear out cards.
Card size: 4.5x5.5"
Made in the U.S.A.