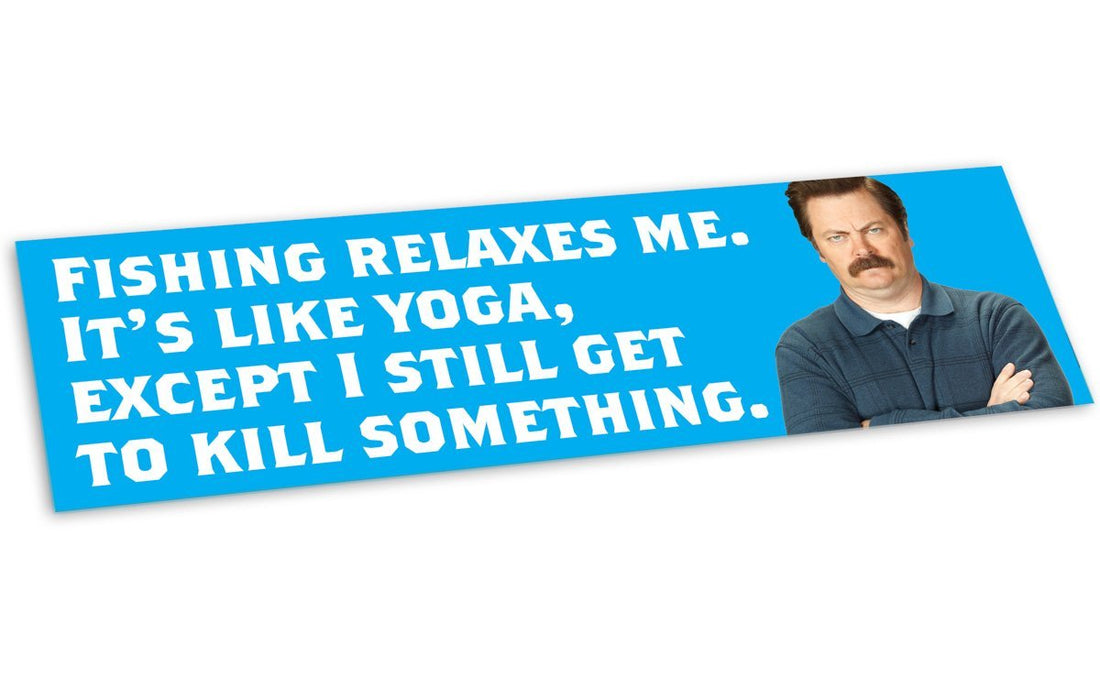 Ron Swanson "Fishing Relaxes Me" Bumper Sticker - Official Parks and Rec Merch
NOTE: This product ships within 1-2 business days after order is placed.
Ron Swanson doesn't need many of the world's modern amenities. A nice cut of meat, woodworking, and avoiding humans are key to his happiness. One of Ron's most important philosophies is on display with this durable vinyl bumper sticker and the quote "Fishing relaxes me. It's like yoga, except I still get to kill something."
Enjoy the water and weather resistant sticker on your car, water bottle, camping gear, laptop, or any other possessions you like to sticker bomb. The crack-and-peel design means this sticker is easy-to-use! 
Product Specifics:
Sticker Size: 10x3"
Printed on Vinyl
UV Coated, Water & Weather Resistant


This product is printed and manufactured in the U.S.A.