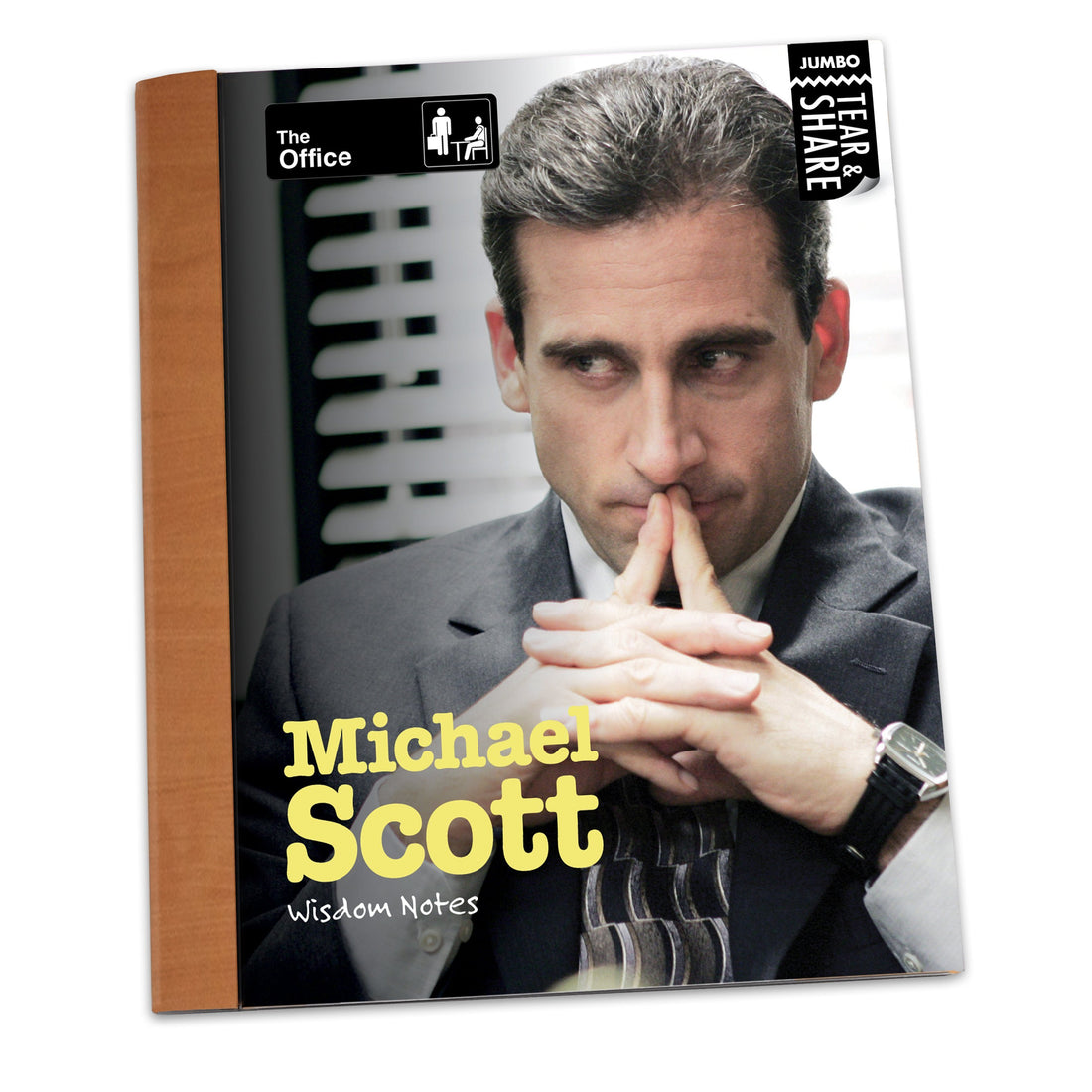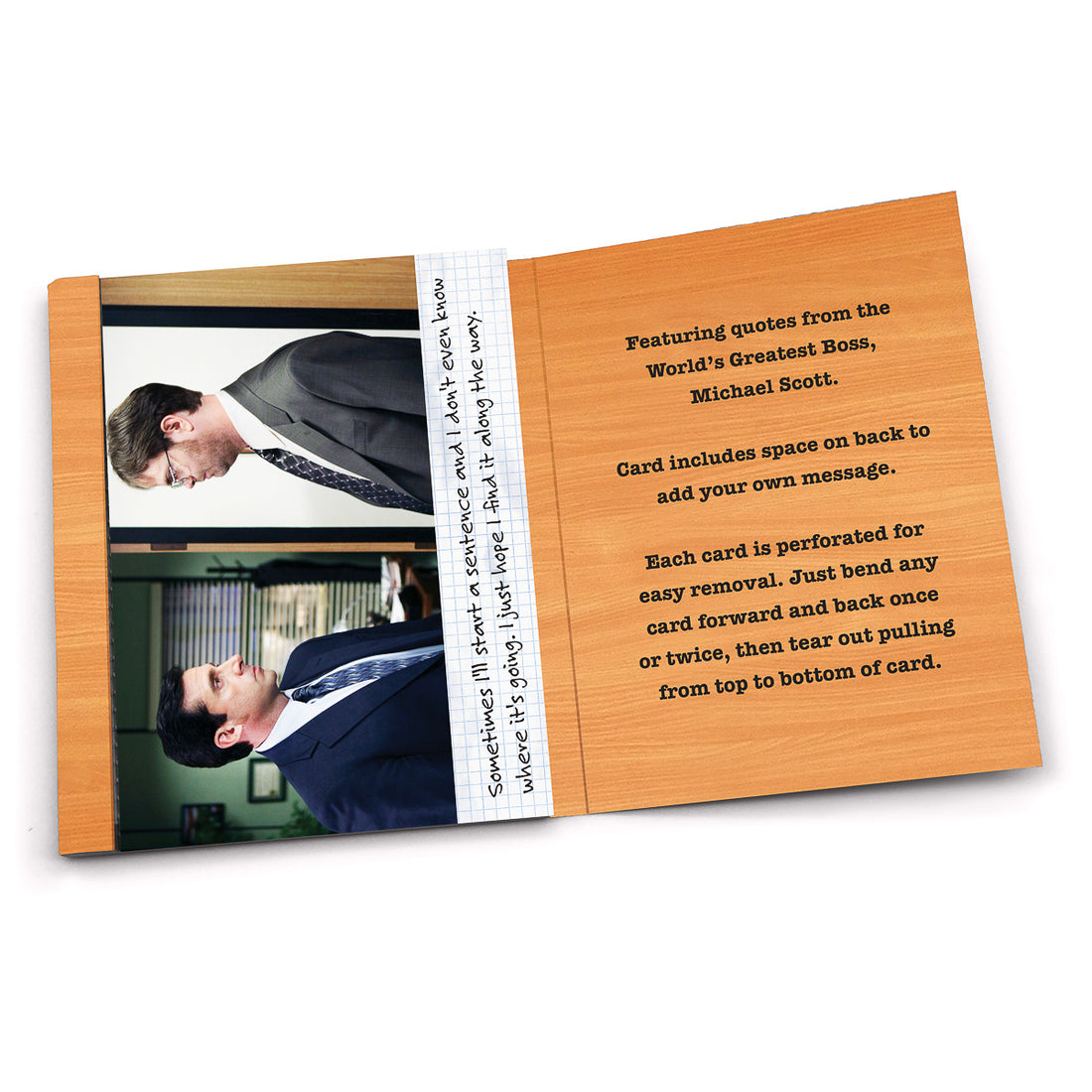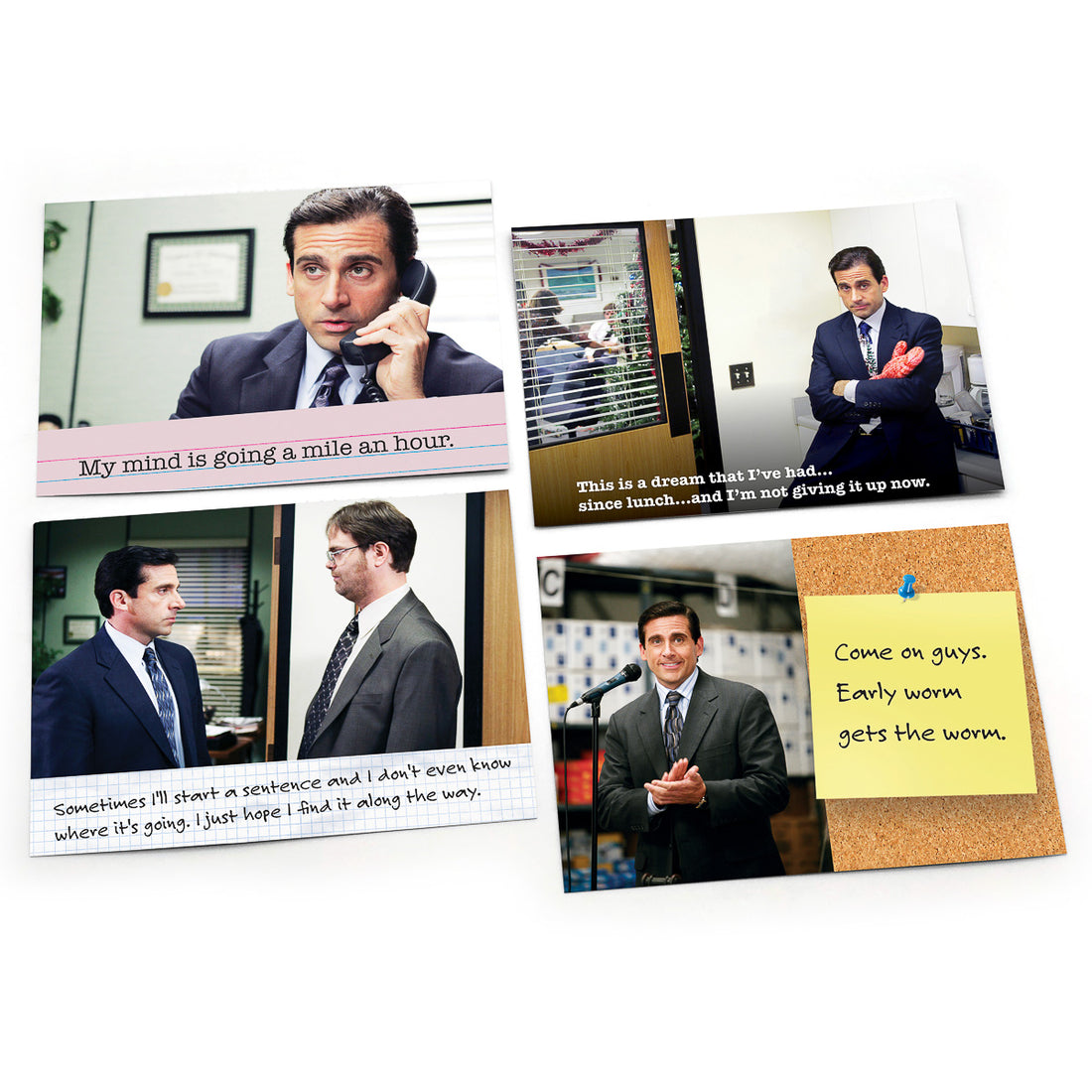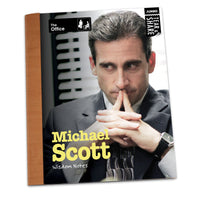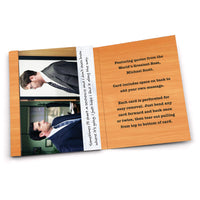 Michael Scott Jumbo Wisdom Notes - Official The Office Merchandise
NOTE: This product ships within 1-2 business days after order is placed.
Calling all fans of "The Office" - or anyone looking for a unique gift for friends, family or coworkers! Share the absurd antics and words of wisdom from the 'World's Best Boss' with these Jumbo (oversized) Tear and Share Wisdom Notecards.

These booklets contain 20 removable cards that feature Michael Scott's most iconic quotes and imagery from all nine seasons of NBC's hit TV show.

Tear and share a notecard with anyone who needs a laugh or unique form of inspiration (the backs are even left blank for personalization). Because if Michael taught us anything, it's that laughter makes the best medicine - or motivation.

Product Specifics:

Length: 20 tear-out cards per book
Blank on the back of each card
Size: 4.5 x 5.5"
Made in the U.S.A.

If you are looking for the perfect gift for the best gift for your Office-loving friend, Papersalt offers a collection of The Office merchandise.