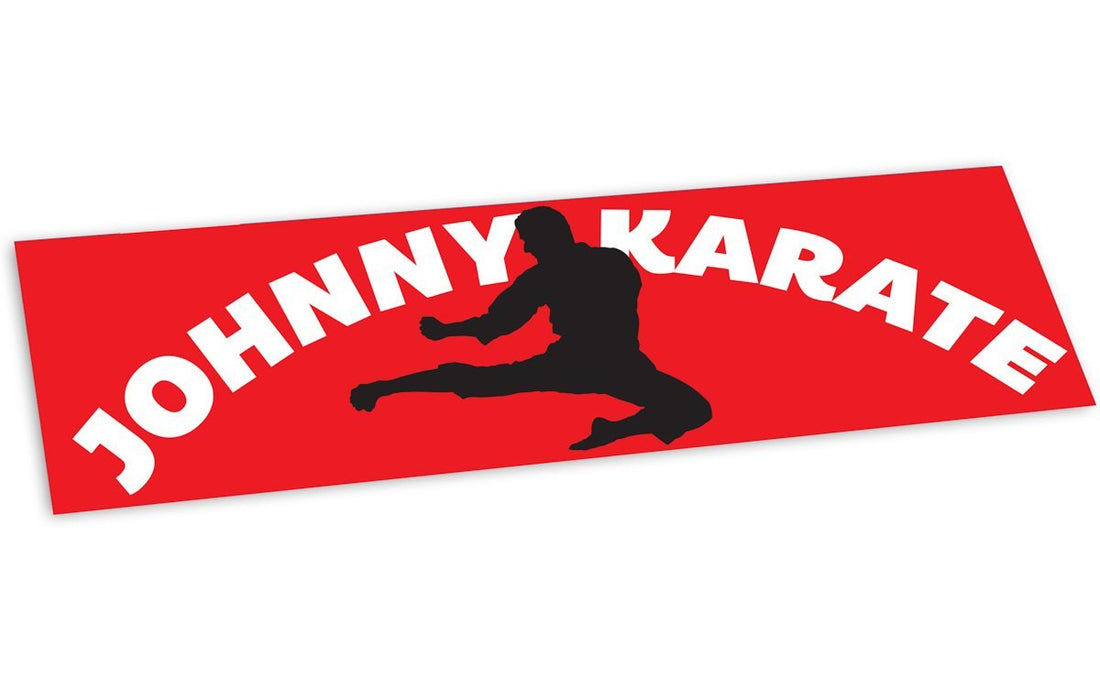 "Johnny Karate" Bumper Sticker - Official Parks and Rec Merch
NOTE: This product ships within 1-2 business days after order is placed.
Johnny Karate, the alter ego of Parks and Rec's Andy Dwyer, is a star at kids' birthday parties all over Indiana. Show the world that you know how to take Johnny's advice to "Karate Chop Something" with this durable vinyl bumper sticker featuring the Johnny Karate logo and his silhouette. 

Add this water and weather resistant bumper sticker to your car, window, laptop, or any other possessions you like to sticker bomb. Plus, the crack-and-peel design means this sticker is easy-to-use! 

Product Specifics:
Sticker Size: 10x3"
Printed on Vinyl
UV Coated, Water & Weather Resistant


This product is printed and manufactured in the U.S.A.