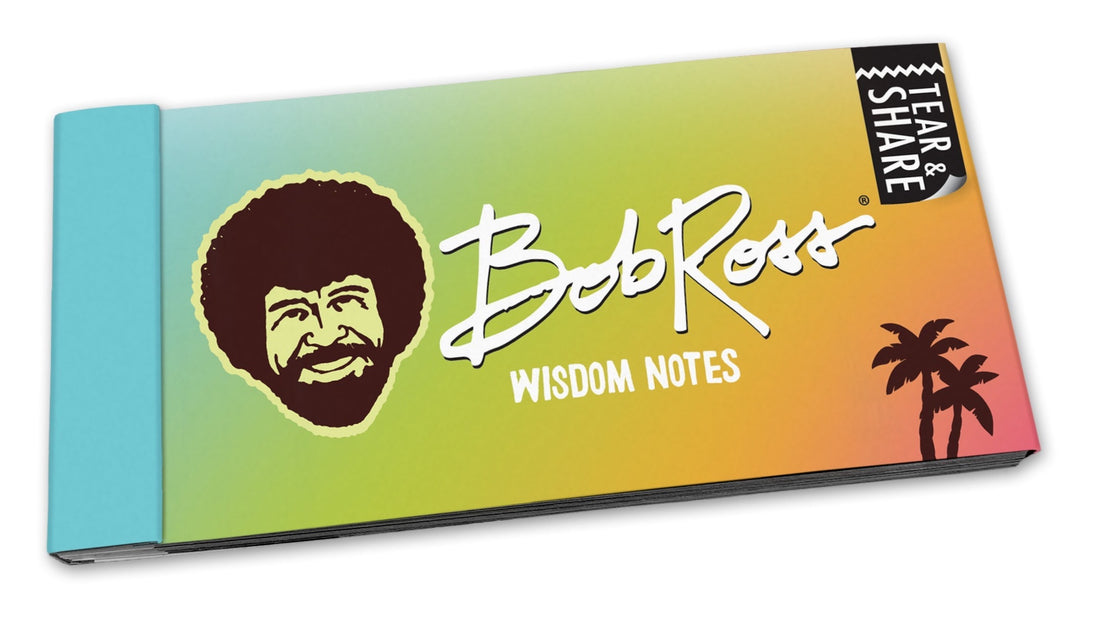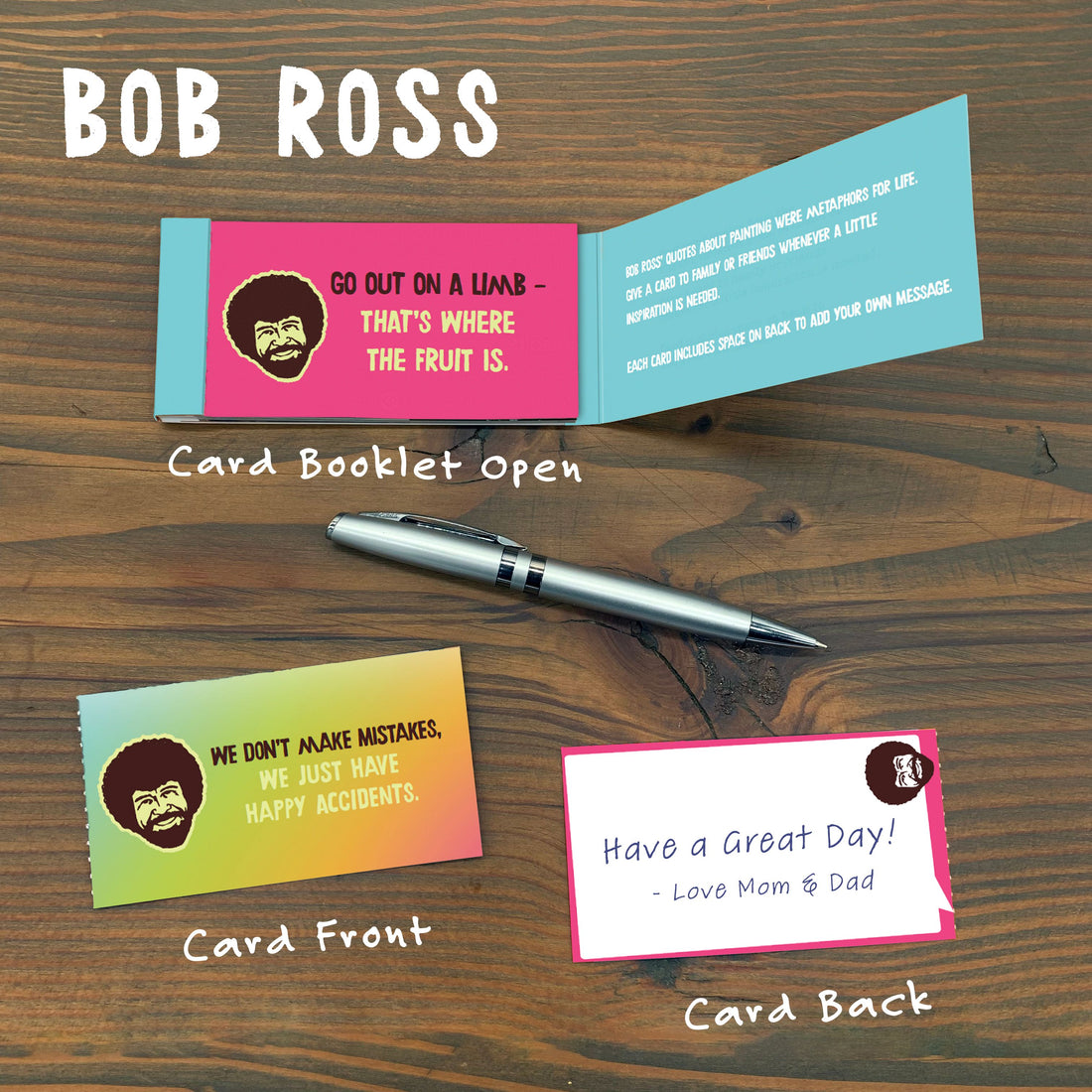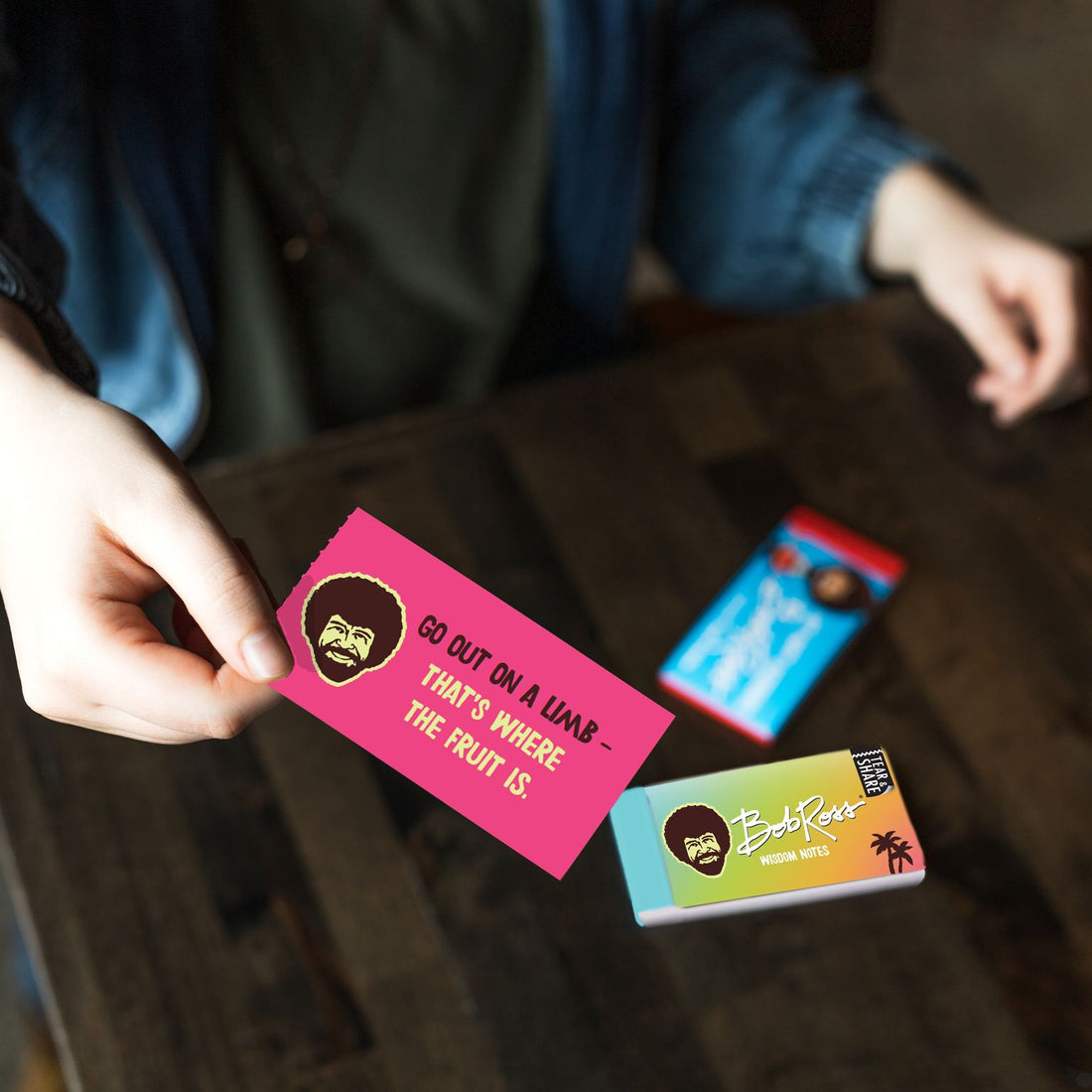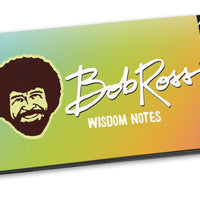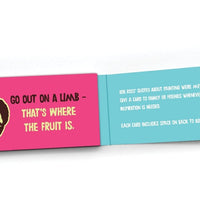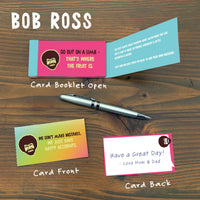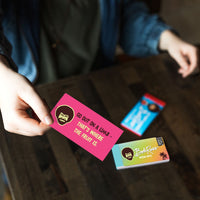 Bob Ross Tear and Share Notes - Official Bob Ross Merchandise
NOTE: This product ships within 1-2 business days after order is placed.
Share the best Bob Ross quotes and life lessons with these quote cards. With whimsical designs of Bob Ross alongside some of his most memorable quotes, these cards are meant to tear and share with friends, family or even a stranger.
Papersalt Tear and Shares contain 20 removable note cards with messages or quotes on the front, and space on the back to allow for personalization.
Product Specifics:
20 tear-out cards per book
Blank on the back of each card
Card Size: 4 x 2"
Length: 20 cards
Manufactured and printed in the U.S.A.