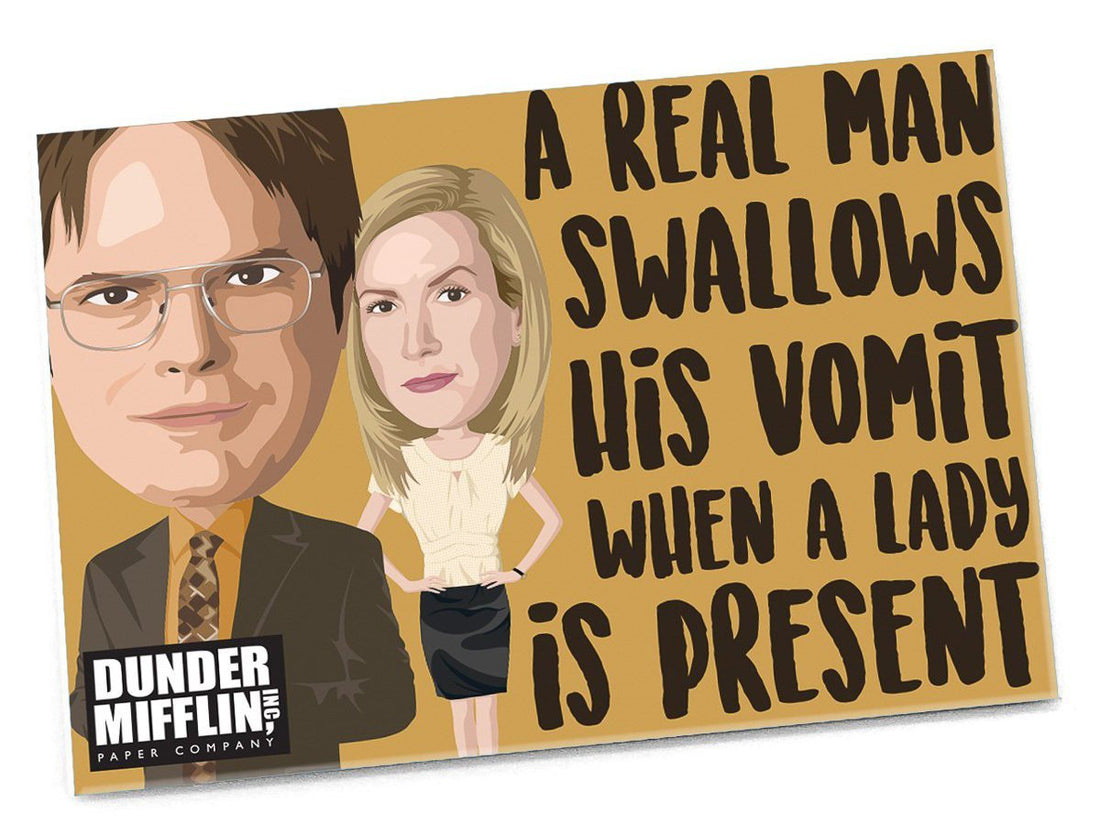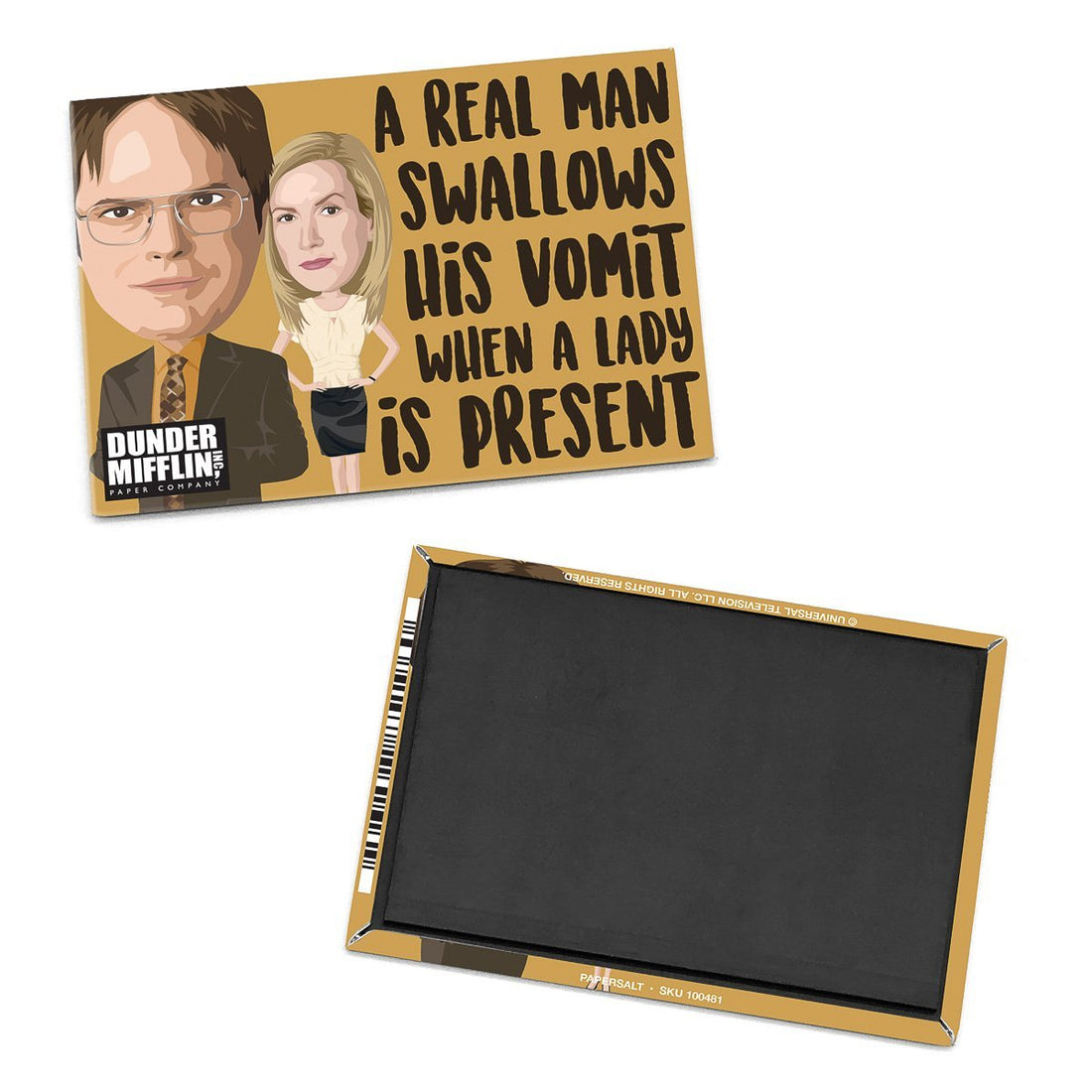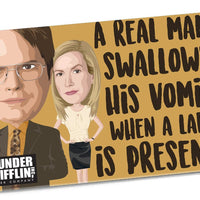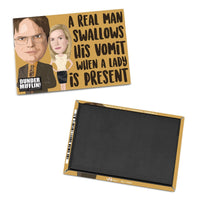 "A Real Man Swallows His Vomit" Magnet - Official The Office Merchandise
NOTE: This product ships within 1-2 business days after order is placed.
This quote magnet from Papersalt is perfect for lovers of all things The Office!
This magnet features caricatures of Dwight Schrute and Angela Martin with the quote, "A real man swallows his vomit when a lady is present."  Add this to any space with a magnetic surface for a little humor, personality or "Dunder Mifflin pick-me-up".

Product Specifics:
Size: 2.5 x 3.5"

Weather Resistant

This product is printed and manufactured in the U.S.A.