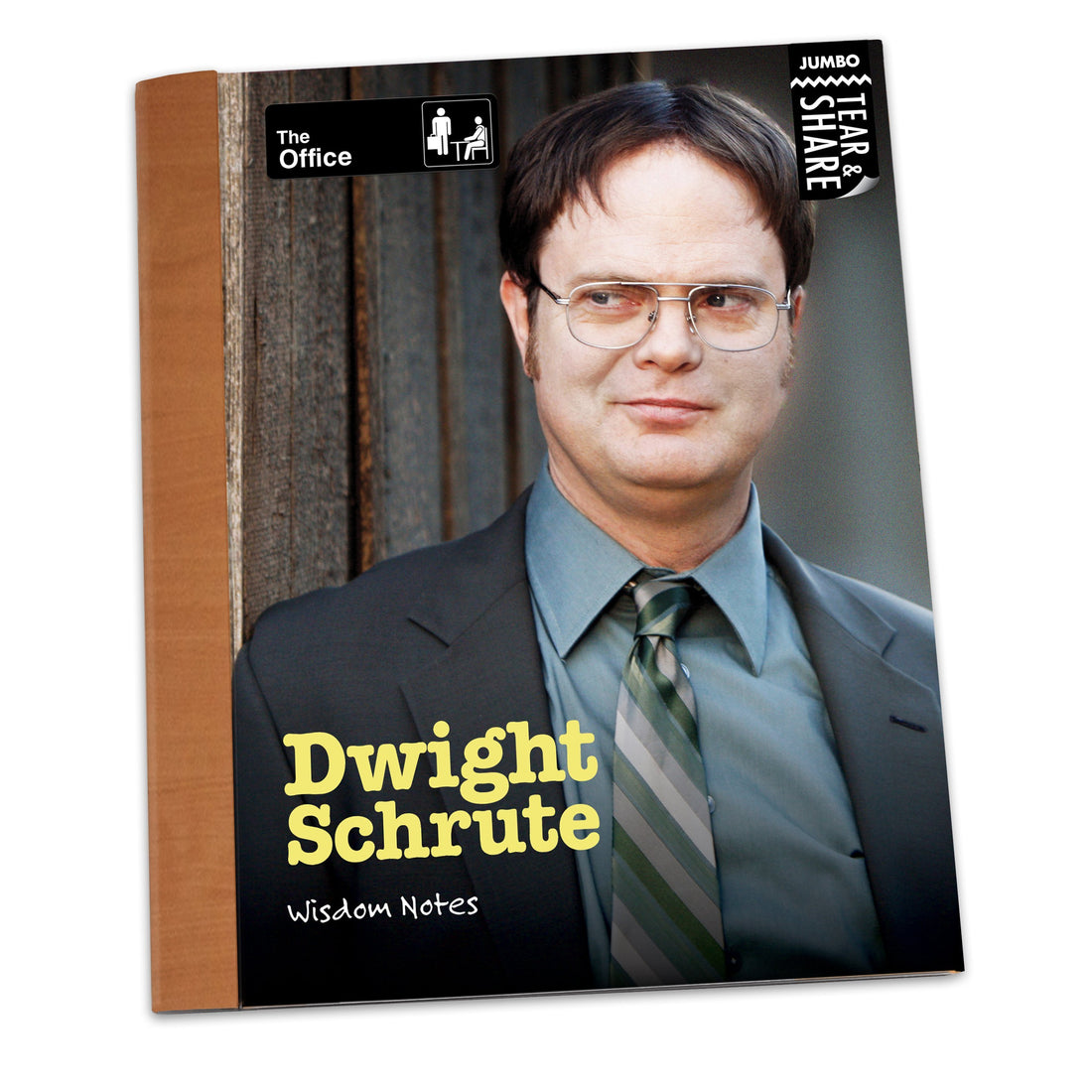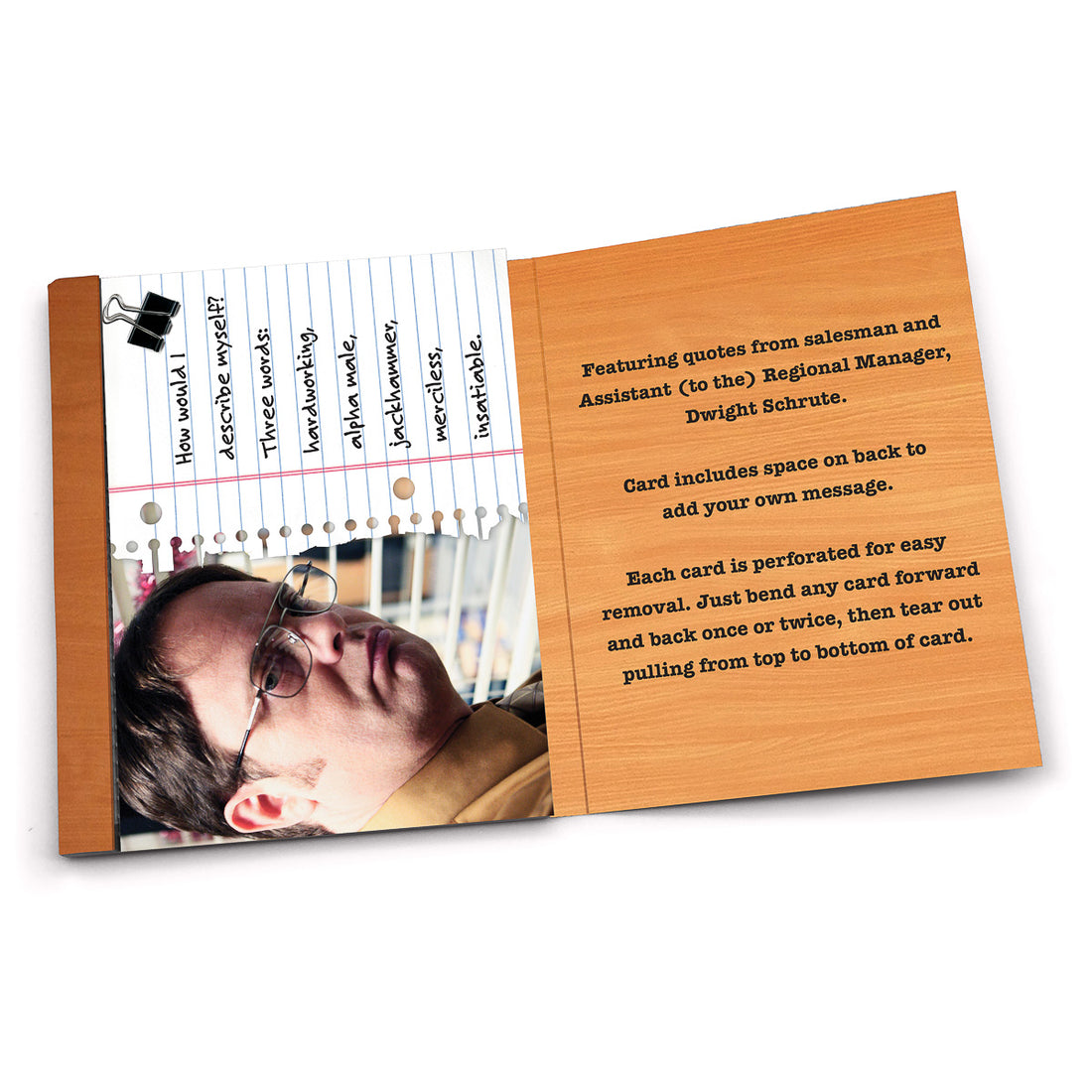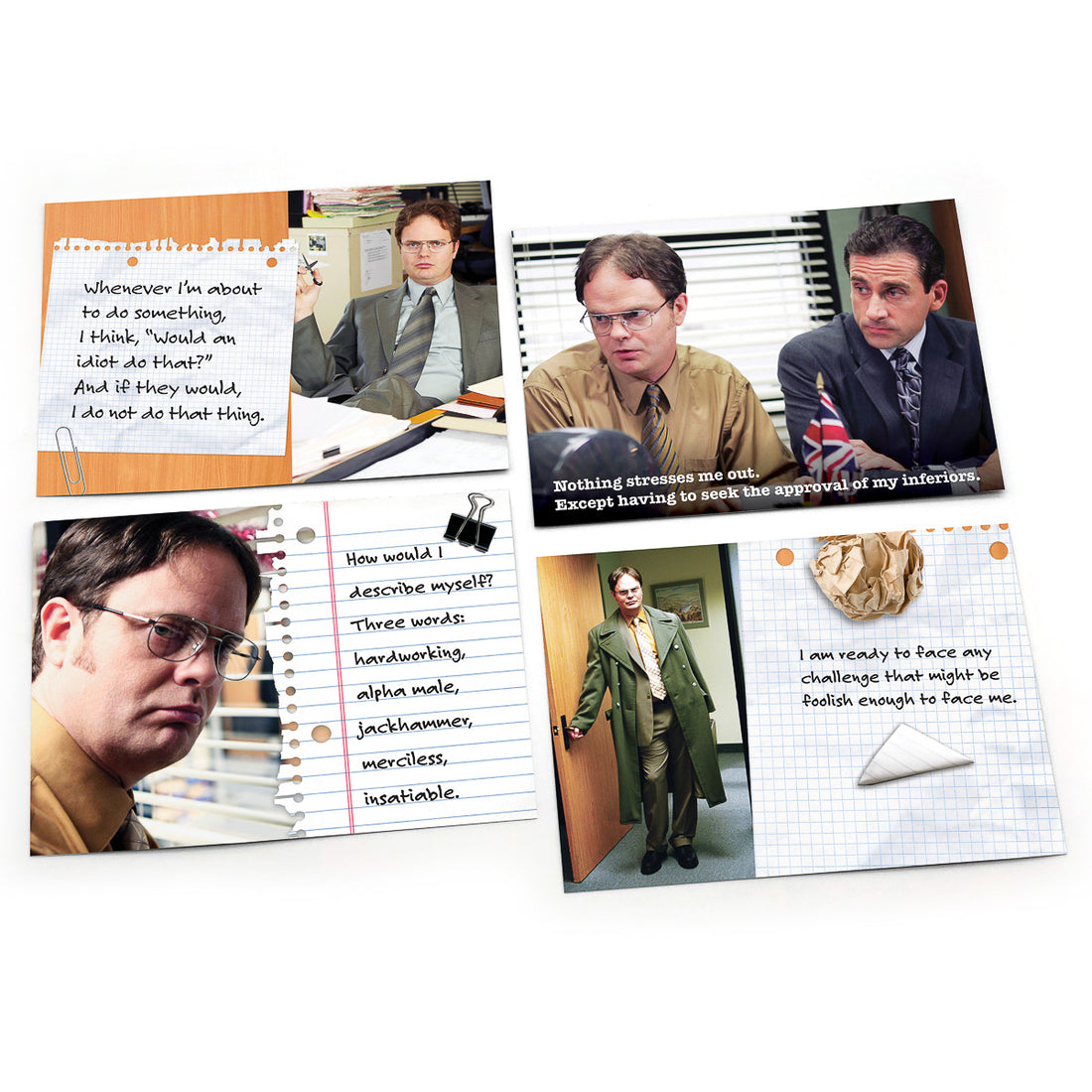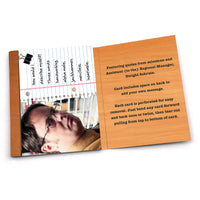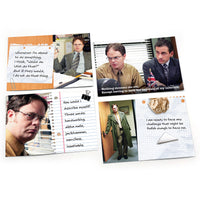 Dwight Schrute Jumbo Wisdom Notes
NOTE: This product ships within 1-2 business days after order is placed.
As one of the most popular and absurd characters from The Office, Dwight Schrute is extremely quotable. This Dwight Schrute Wisdom Notes quote book is a great gift for a friend or yourself! This book has 20 tear-out pages, each featuring a unique quote and image from the show, as well as a blank back to write your own notes.

Details:

20 tear-out cards per book
Blank on the back of each card
Size: 4.5 x 5.5"
Length: 20 Pages
This product is printed and manufactured in the U.S.A.

Papersalt offers a large collection of The Office merchandise, making it easy to find gifts for everyone!