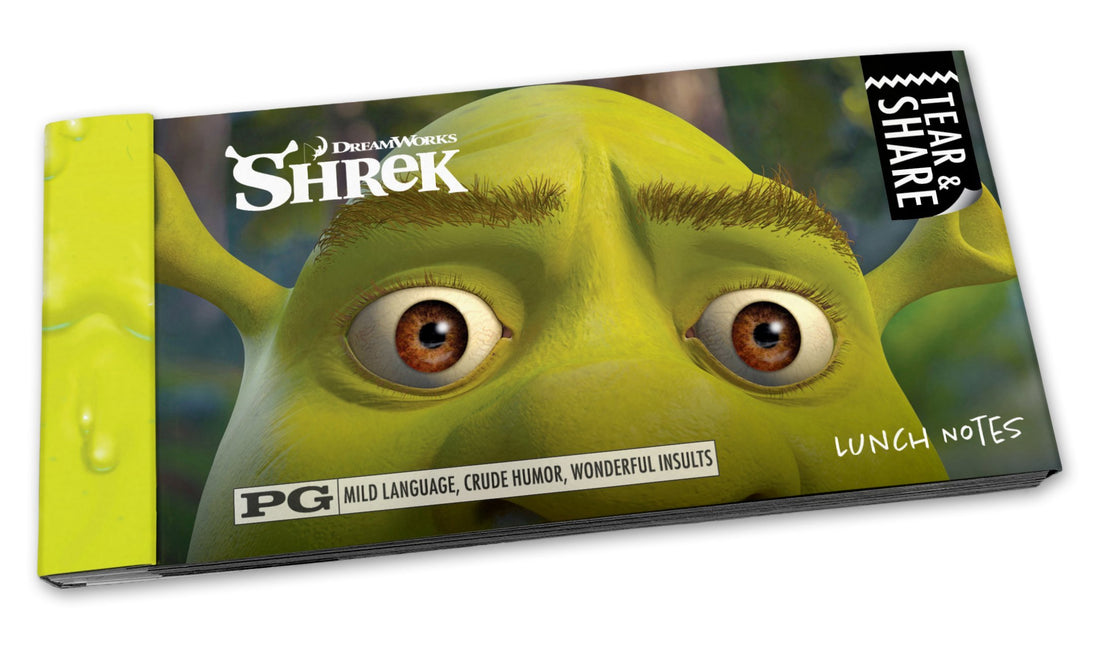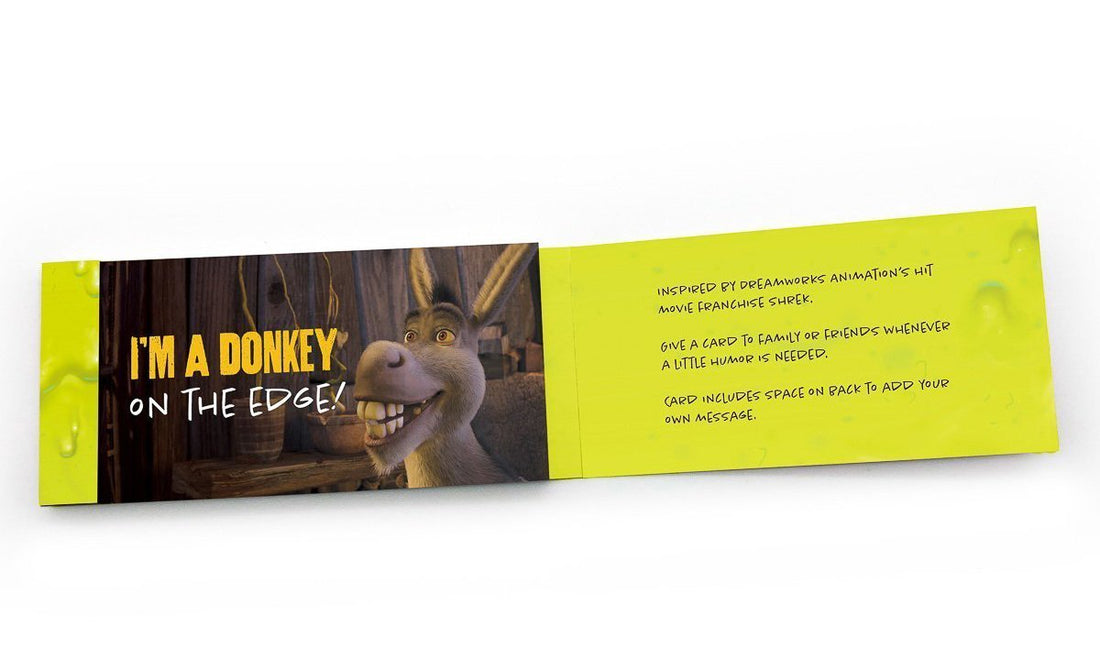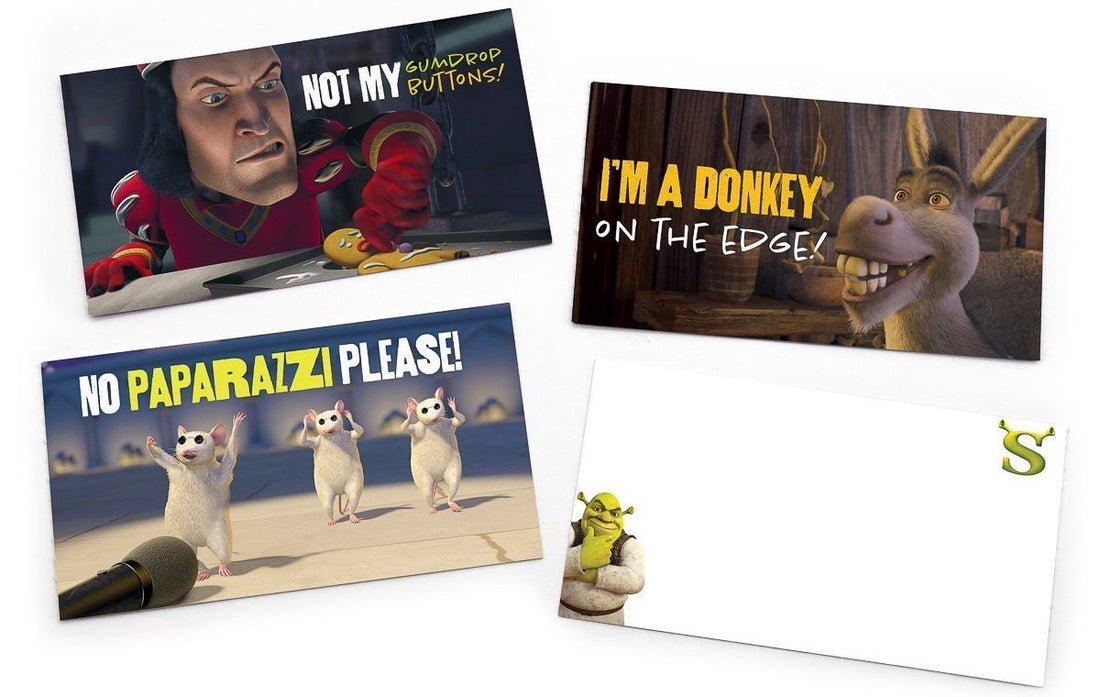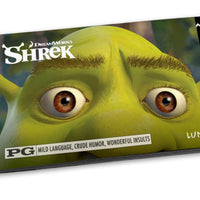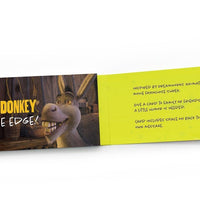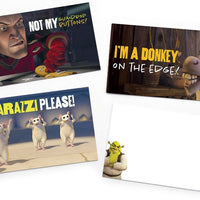 Shrek Tear and Share Quotes Notes - Official Shrek Merchandise
NOTE: This product ships within 1-2 business days after order is placed.
Calling all Shrek Fans! This "Tear and Share" booklet is filled with the best quotes from the Shrek movie series. Featuring favorite characters like Donkey, Fiona, Shrek and Puss in Boots, these removable quote cards are sure to have you reminiscing on your favorite scenes - and sharing a laugh (or PG-rated joke) with friends.
Each booklet has 20 different cards with a blank space on the back, so you can add a personalized message. With a perforated edge on each card for easy removal, these cards are made to tear and share. 
Product Specifics
Size: 4.5 x 5.5"
Length: 20 Pages
This product is printed and manufactured in the U.S.A.