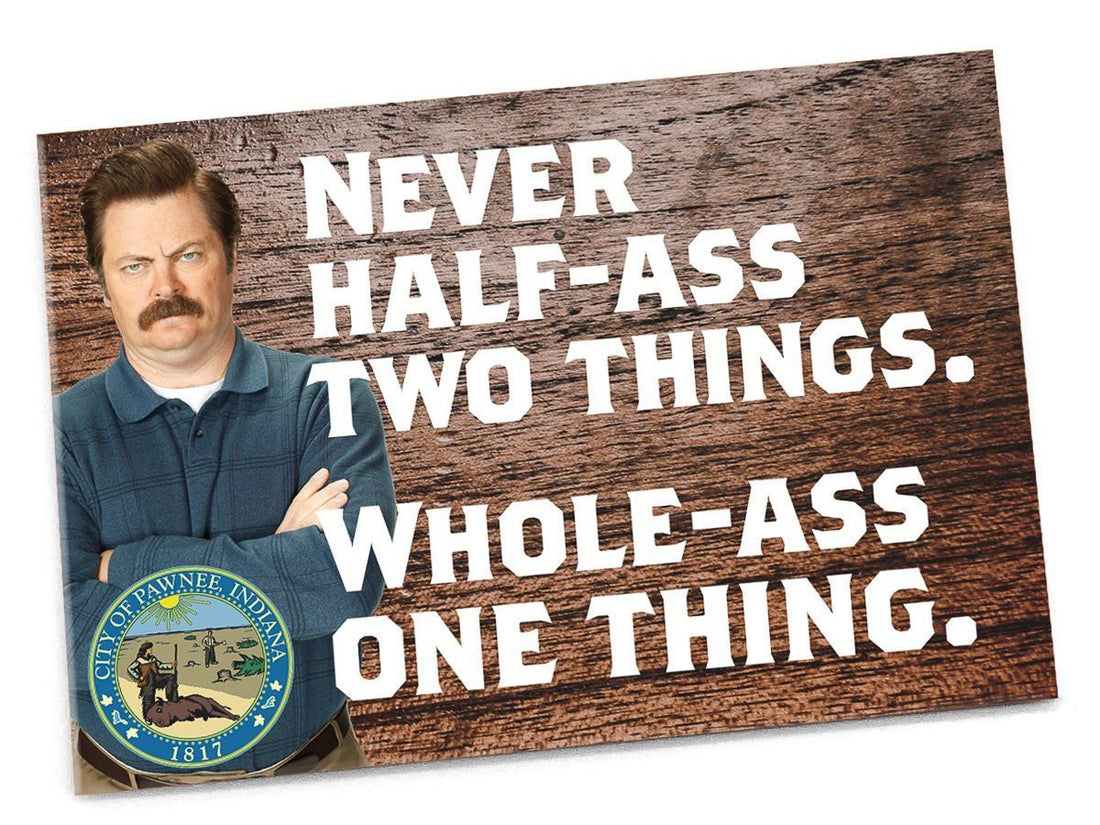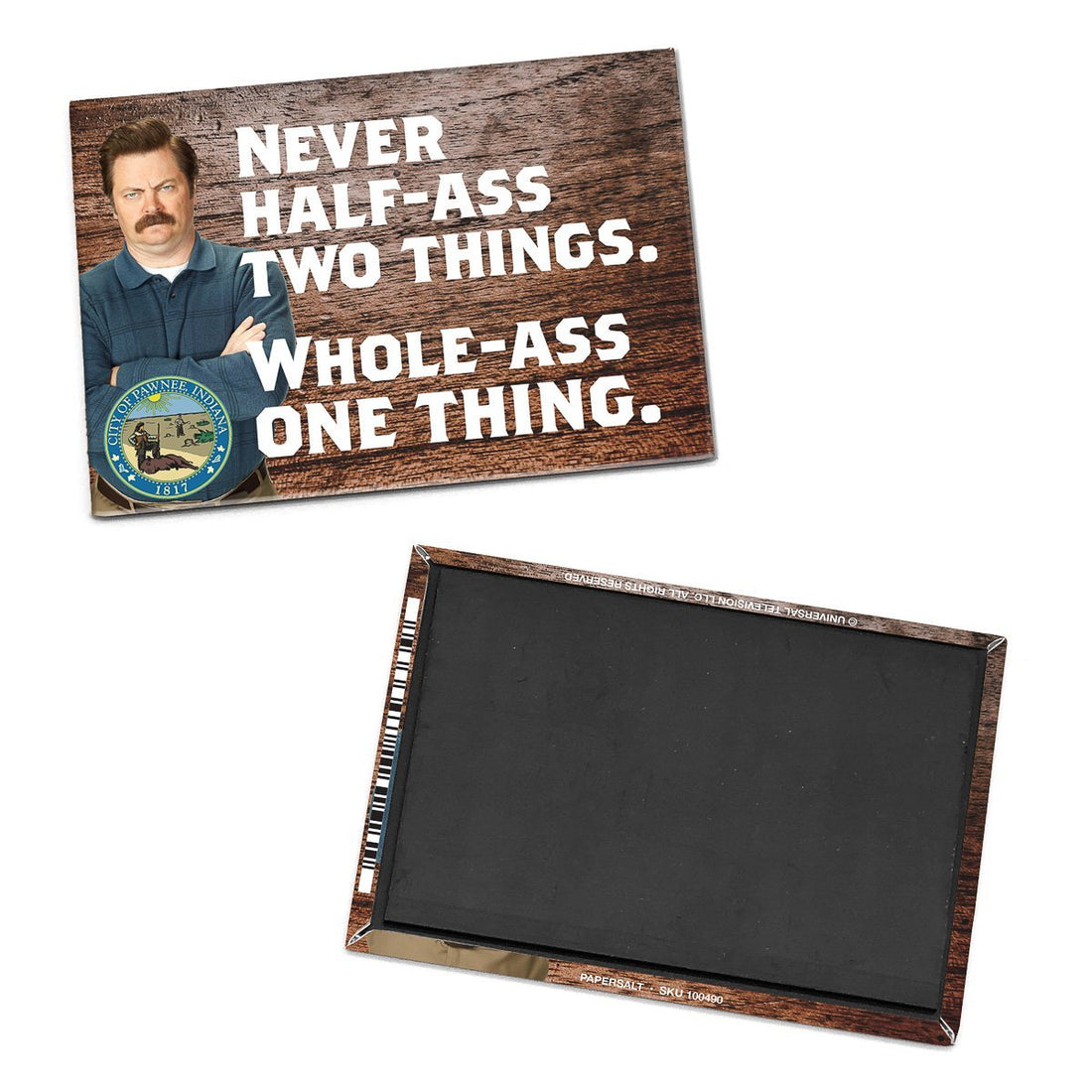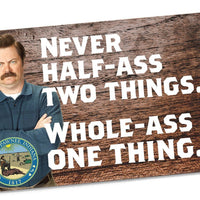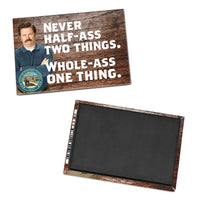 Ron Swanson "Never Half-Ass Two Things" Magnet - Official Parks and Rec Merch
NOTE: This product ships within 1-2 business days after order is placed.
Words to live by from the wise man himself, Ron Swanson. All Parks and Recreation fans (and anyone else for that matter) can use this magnet as a reminder to stay focused and "whole-ass" one thing.

Enjoy our water and weather resistant magnet on your refrigerator, locker, or any other possessions you like to display magnets on.

Product Specifics:

Magnet Size: 2.5 x 3.5"
Weather resistant finish with heavy magnet back.
Made in the U.S.A.