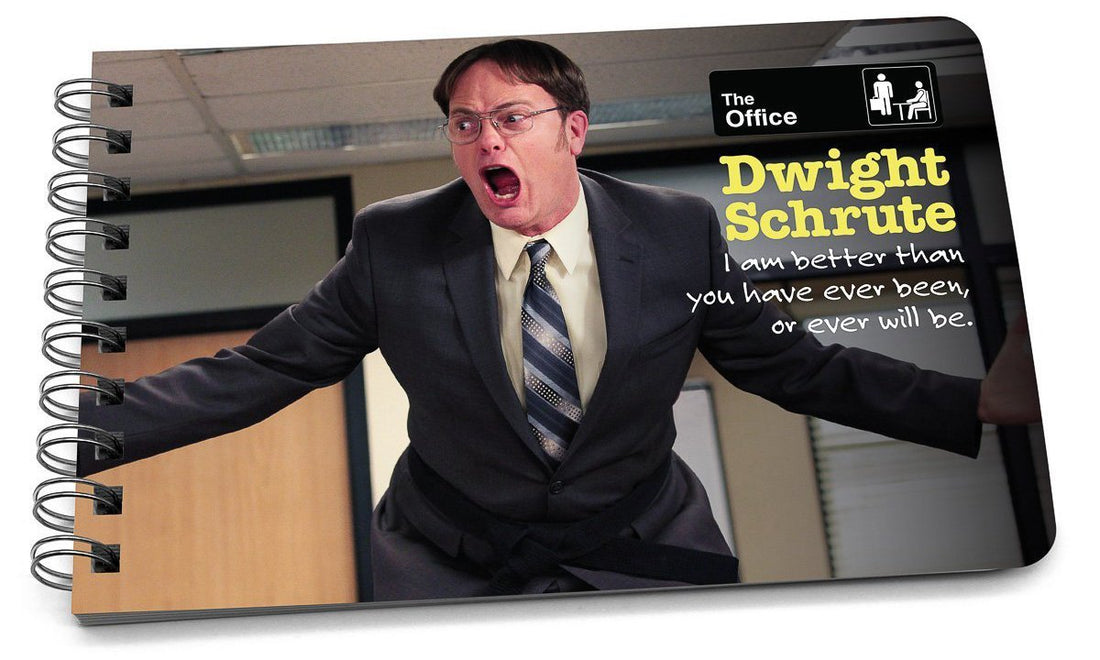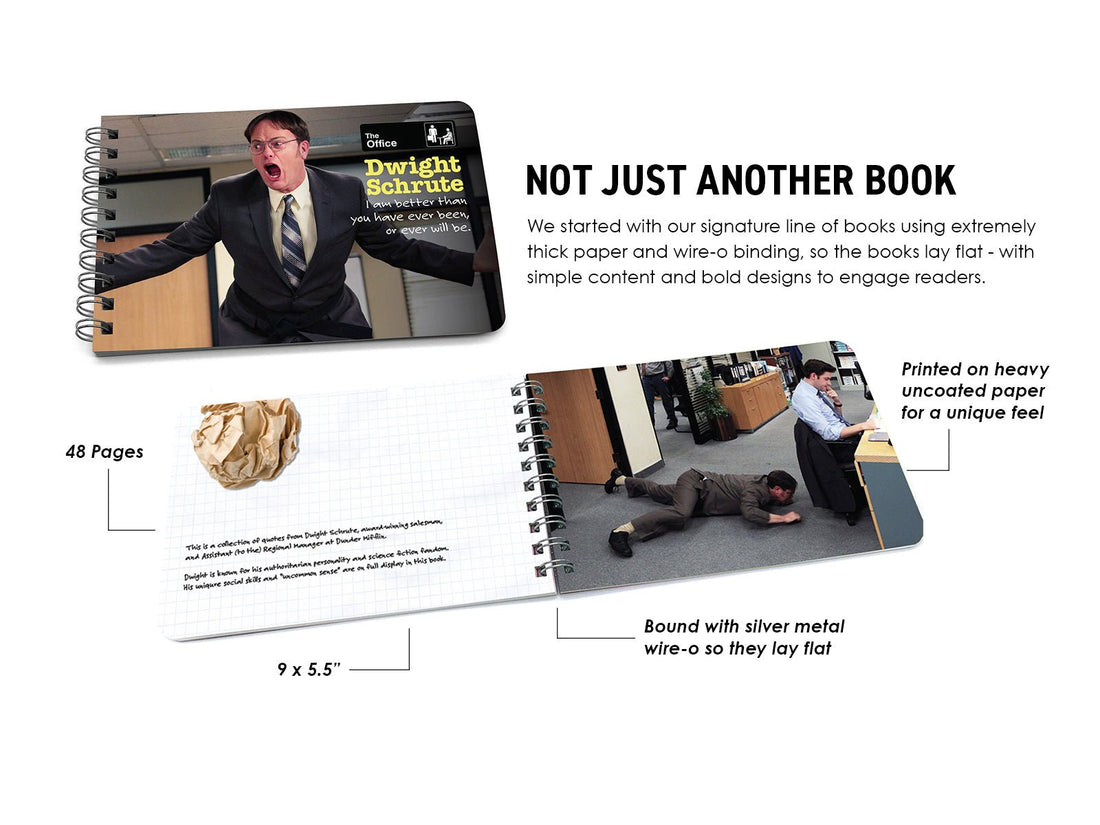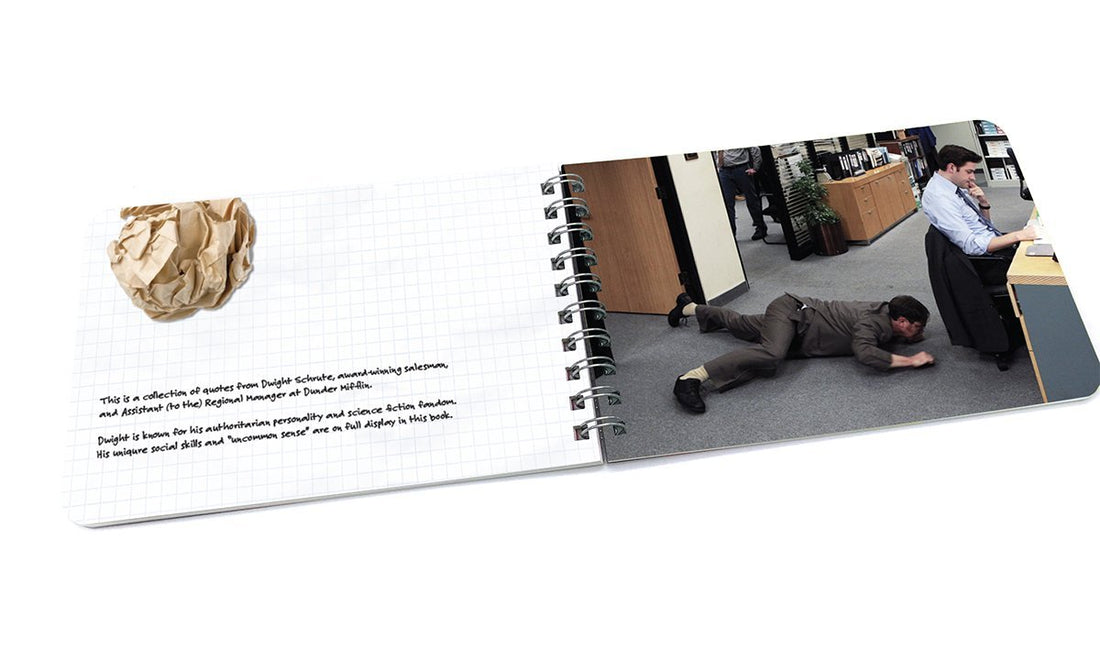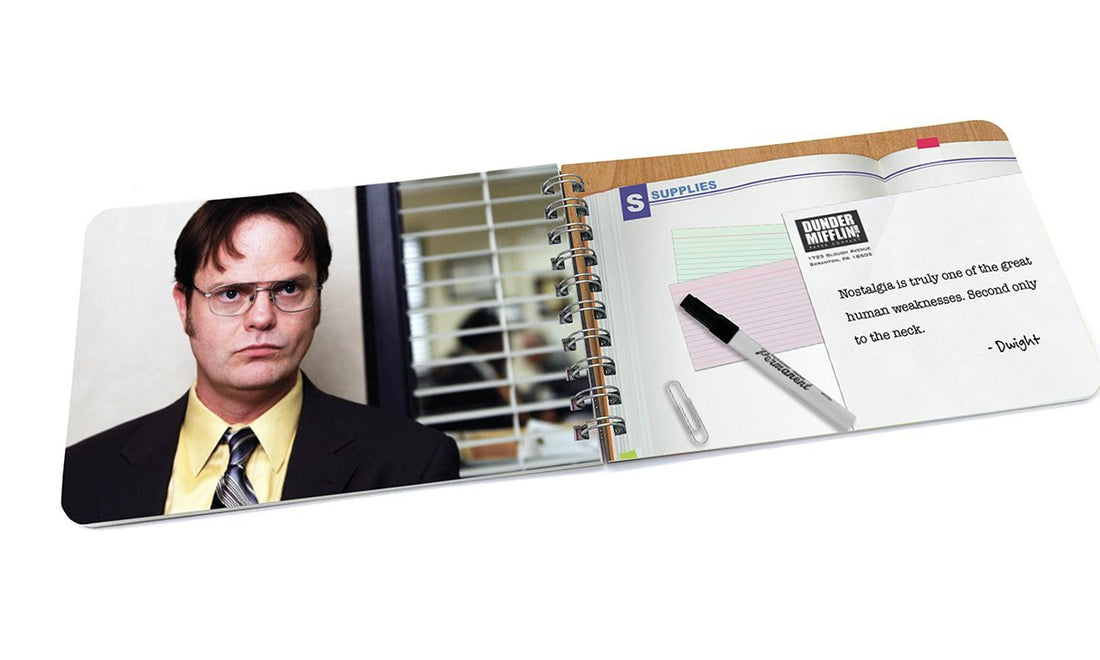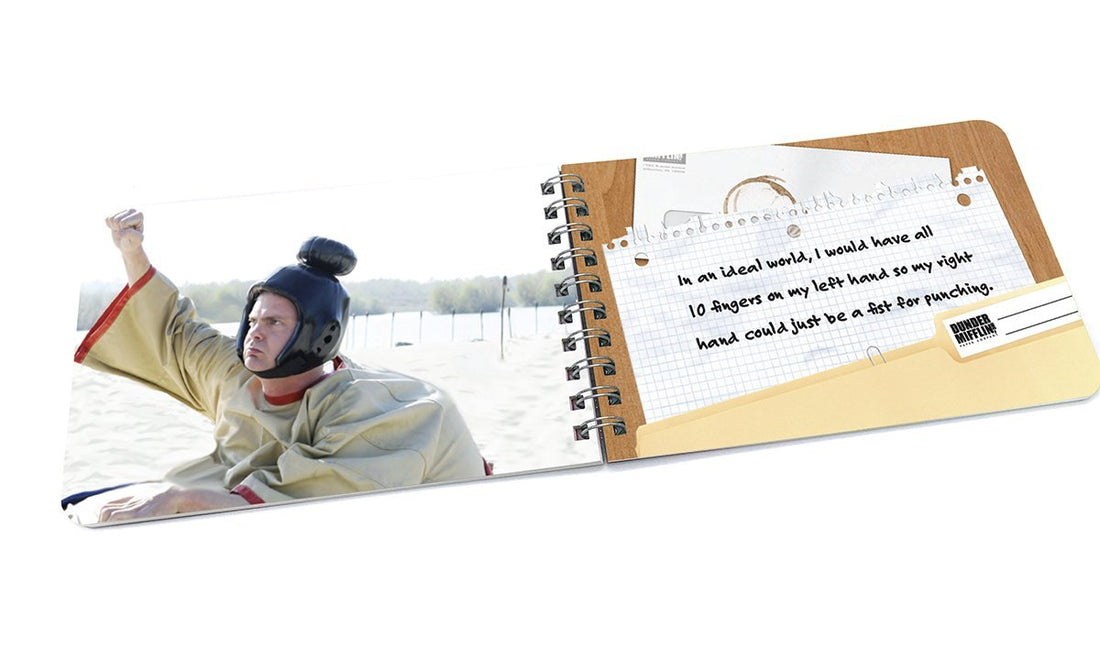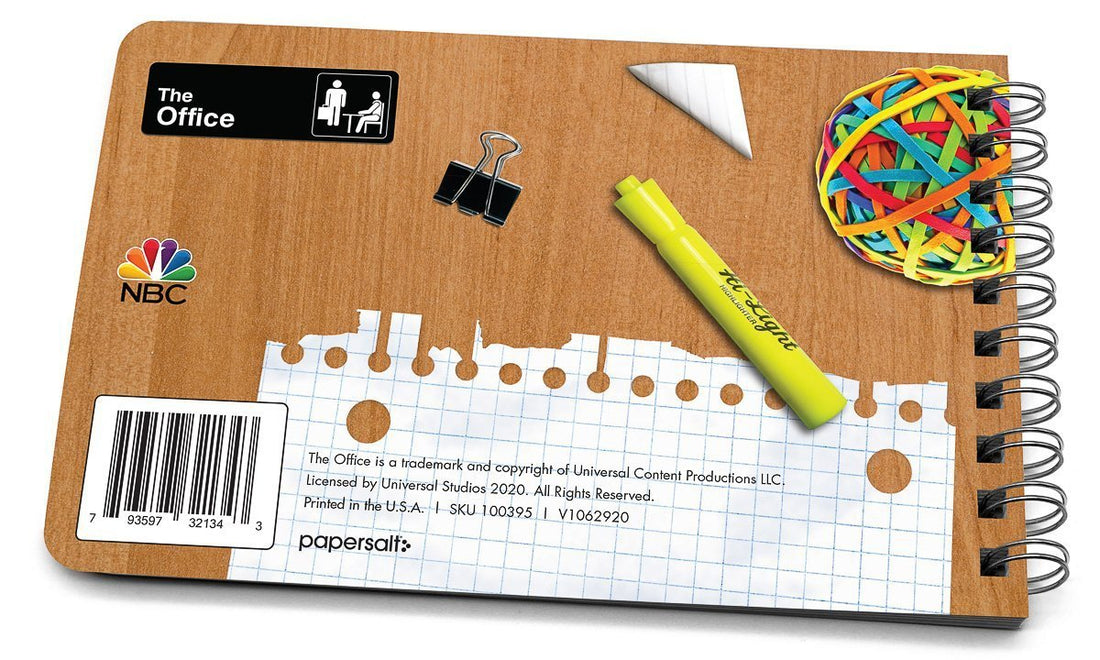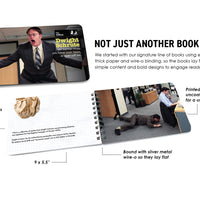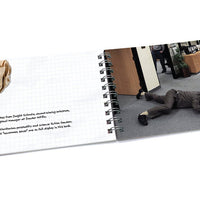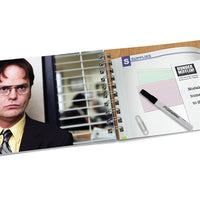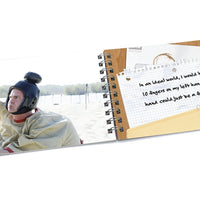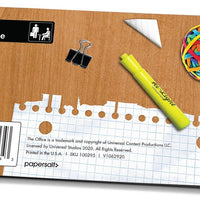 Dwight Schrute Quote Book - Official The Office Merchandise
NOTE: This product ships within 1-2 business days after order is placed.
Dwight Schrute is known for being the butt of many, many jokes and pranks (we're looking at you, Jim) as well as his countless memorable quotes. Paranoid, authoritarian, and the Assistant (to the) Regional Manager, Dwight ensured that there was never a dull moment throughout The Office's nine seasons (for which we're eternally grateful). 
This book features Dwight Schrute's most famous quotes alongside unique designs and imagery from the show. Re-live your favorite moments and have a laugh with this great quote book!
Product Specifics: 
Size: 8.5 x 5.5"

Length: 48 pages

Binding: Durable silver double-loop wire-o

Page material: Bright white #130 uncoated cover stock

This product is printed and manufactured in the U.S.A.