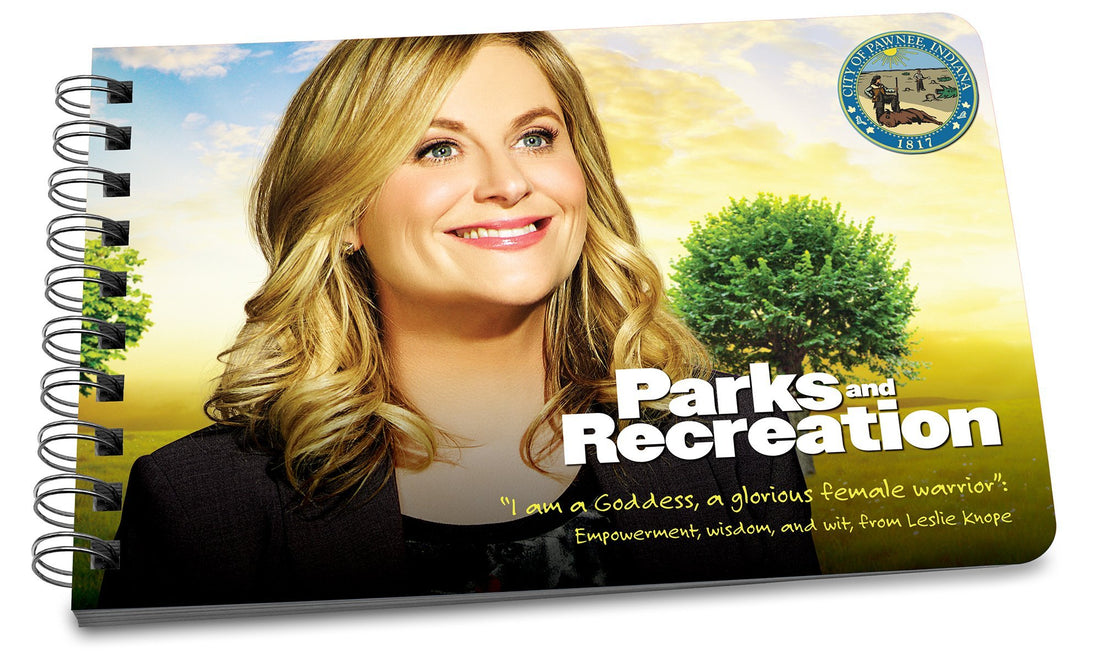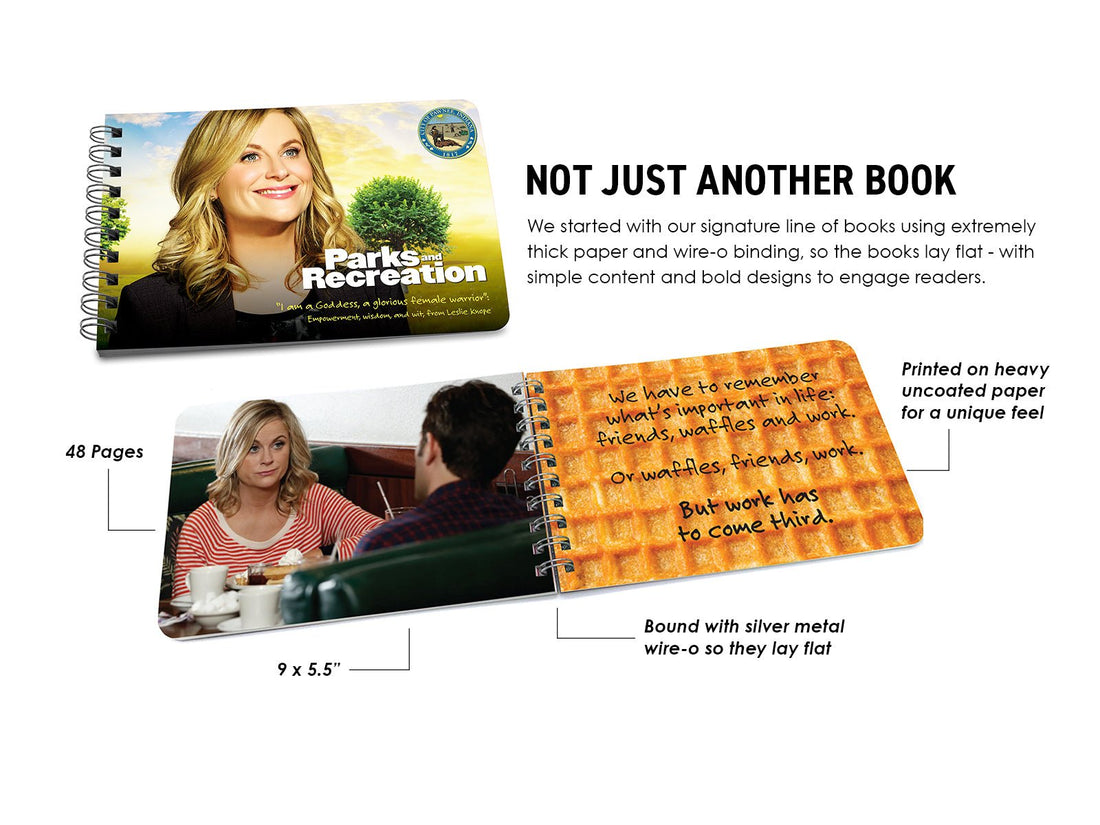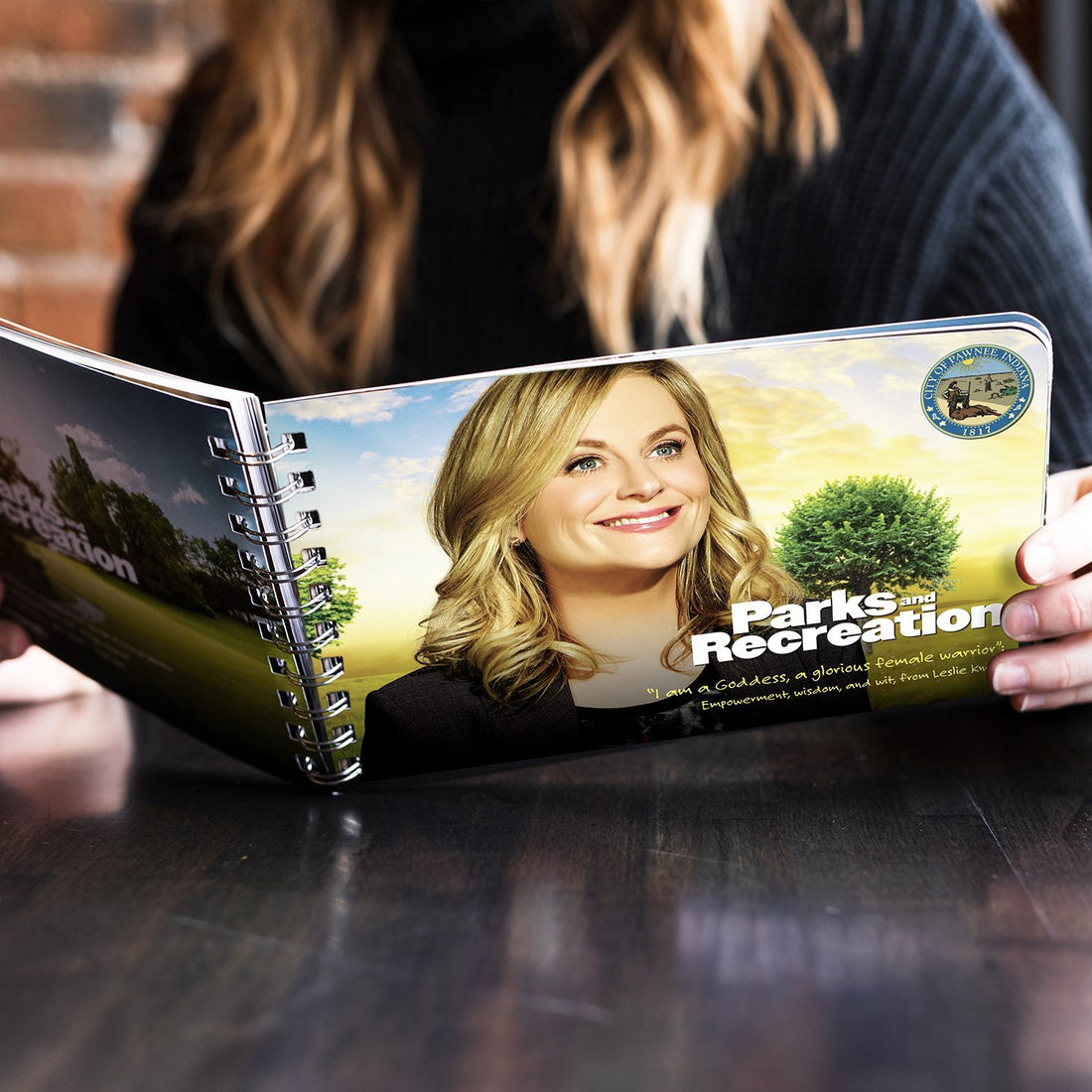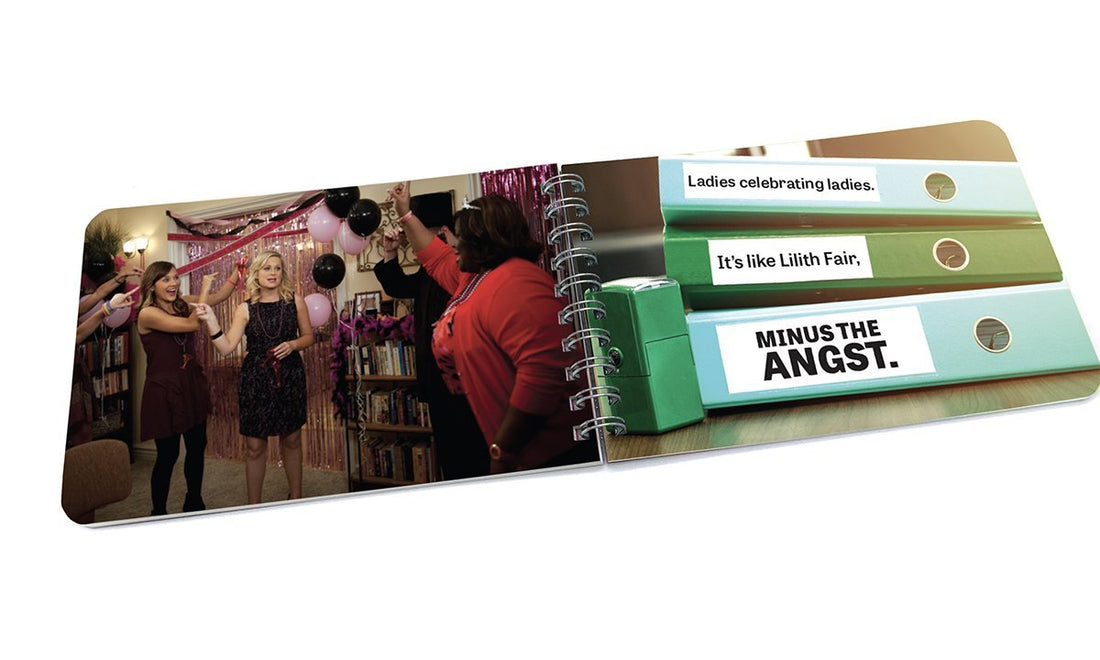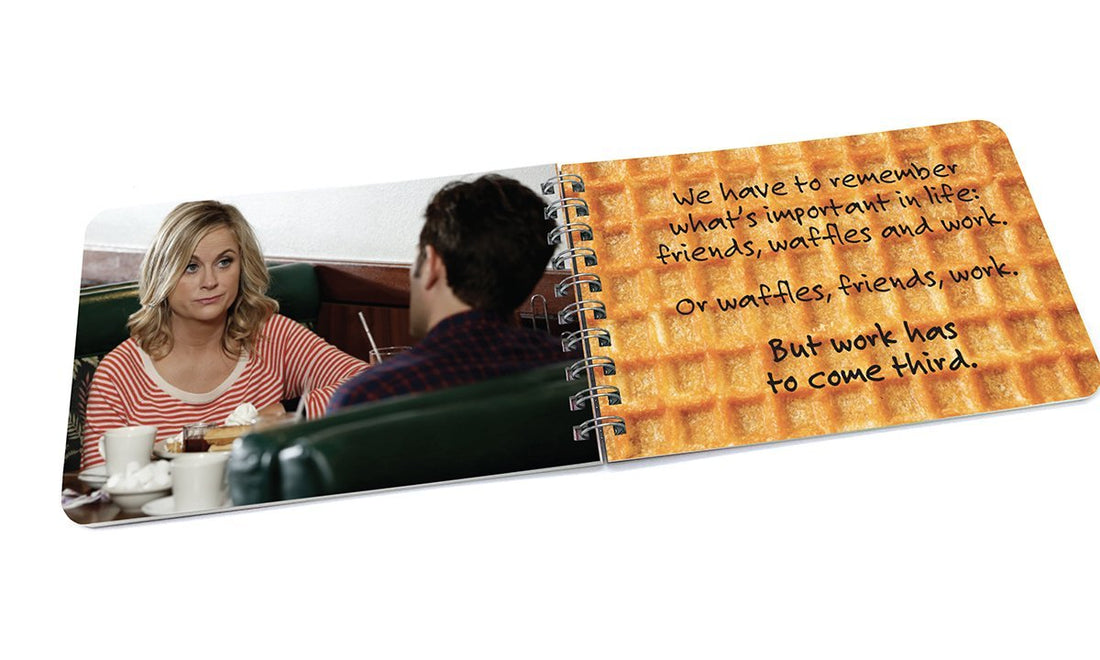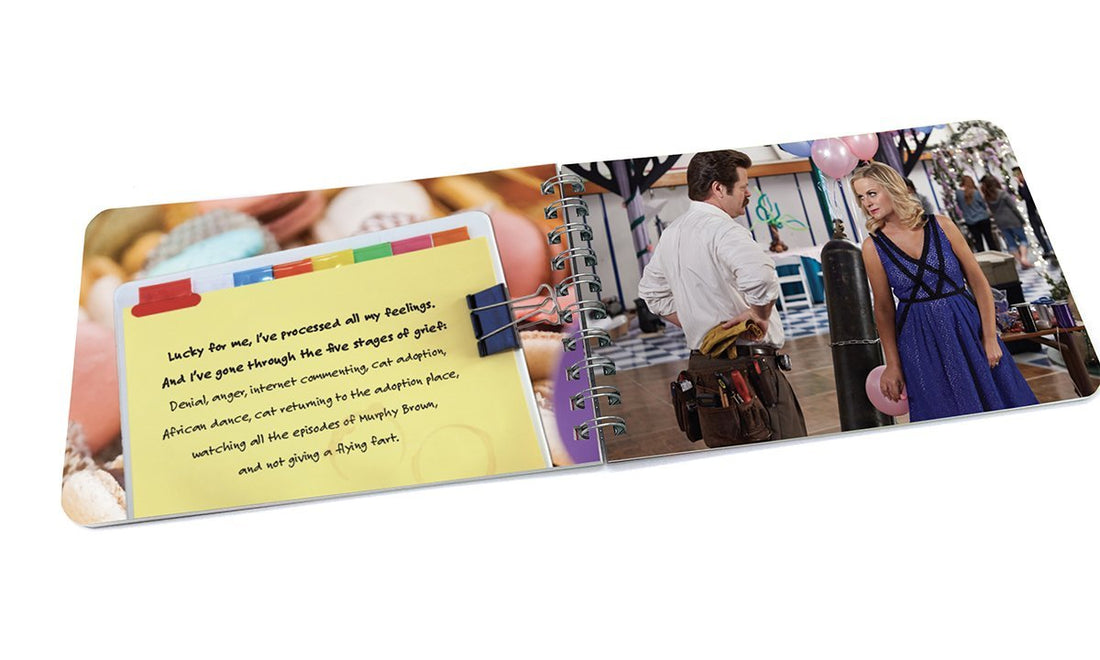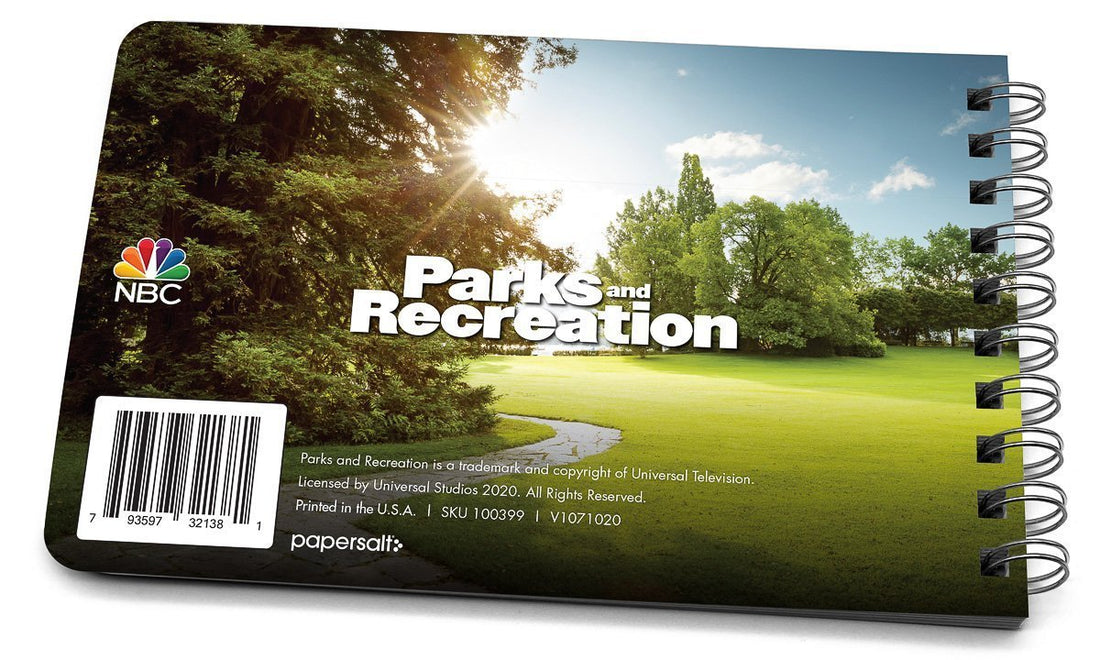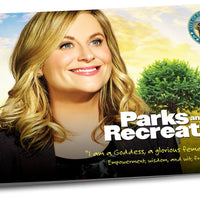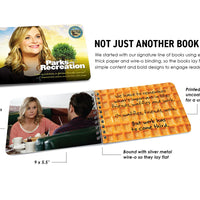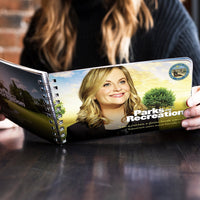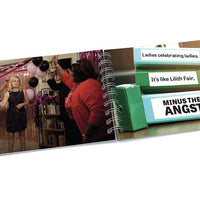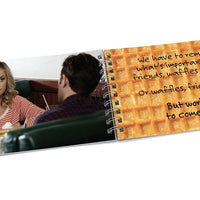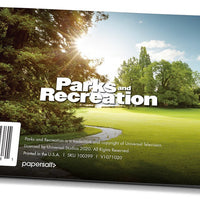 Leslie Knope Quote Book - Official Parks and Rec Merch
NOTE: This product ships within 1-2 business days after order is placed.
Leslie Knope is an over-achieving, mid-level bureaucrat in the Parks and Recreation Department of Pawnee, Indiana. She values hard work, friends, helping others, government, positivity, well-organized binders, and waffles. She is a strong female role model, all about uplifting women, and supporting all people.

This book features Leslie Knope's best quotes paired with unique designs and imagery from the hit series. Share the empowerment, wisdom and wit from the "Glorious Female Warrior" herself with this gift book. 
Product Specifics: 
Size: 8.5 x 5.5"

Length: 48 pages

Binding: Durable silver double-loop wire-o

Page material: Bright white #130 uncoated cover stock

This product is printed and manufactured in the U.S.A.