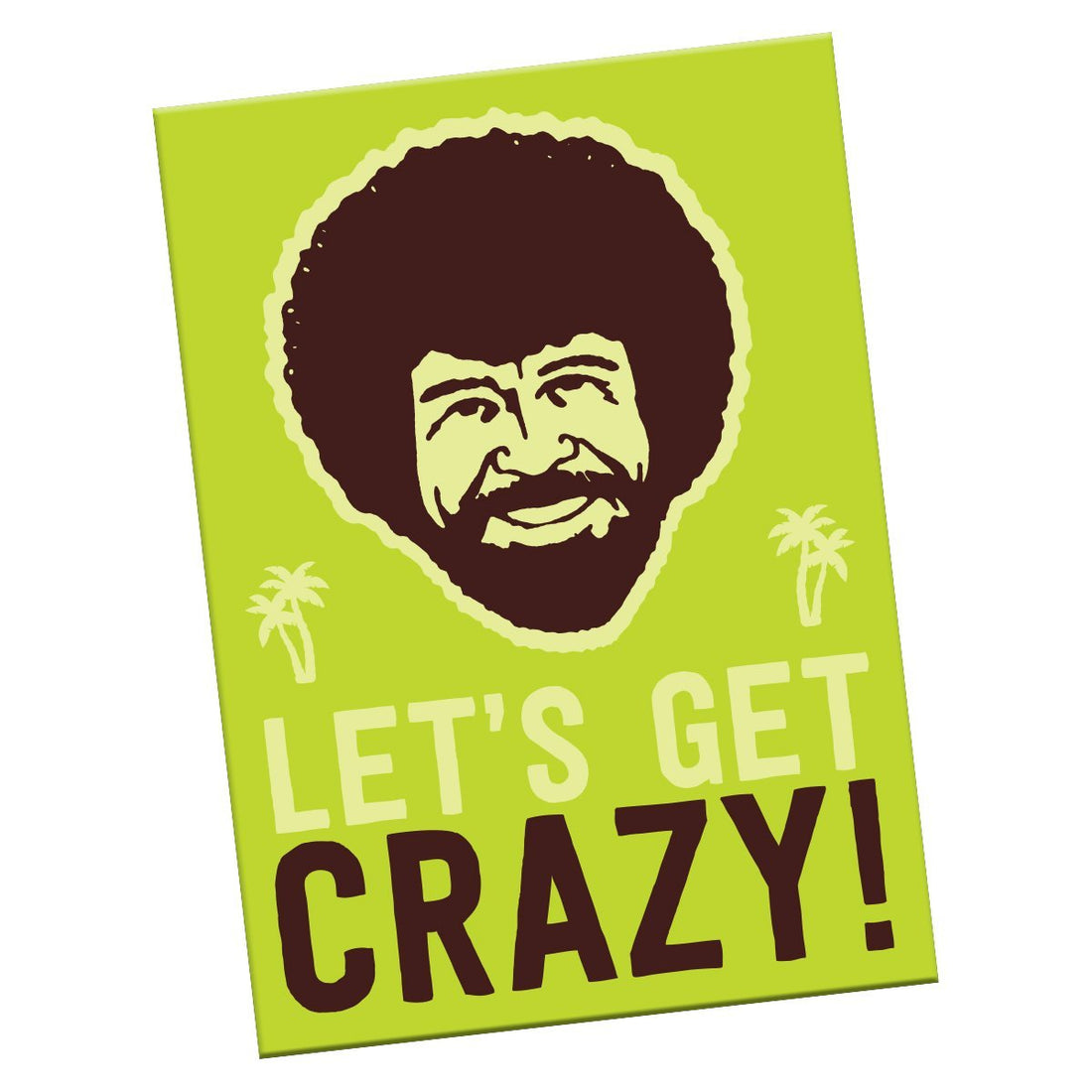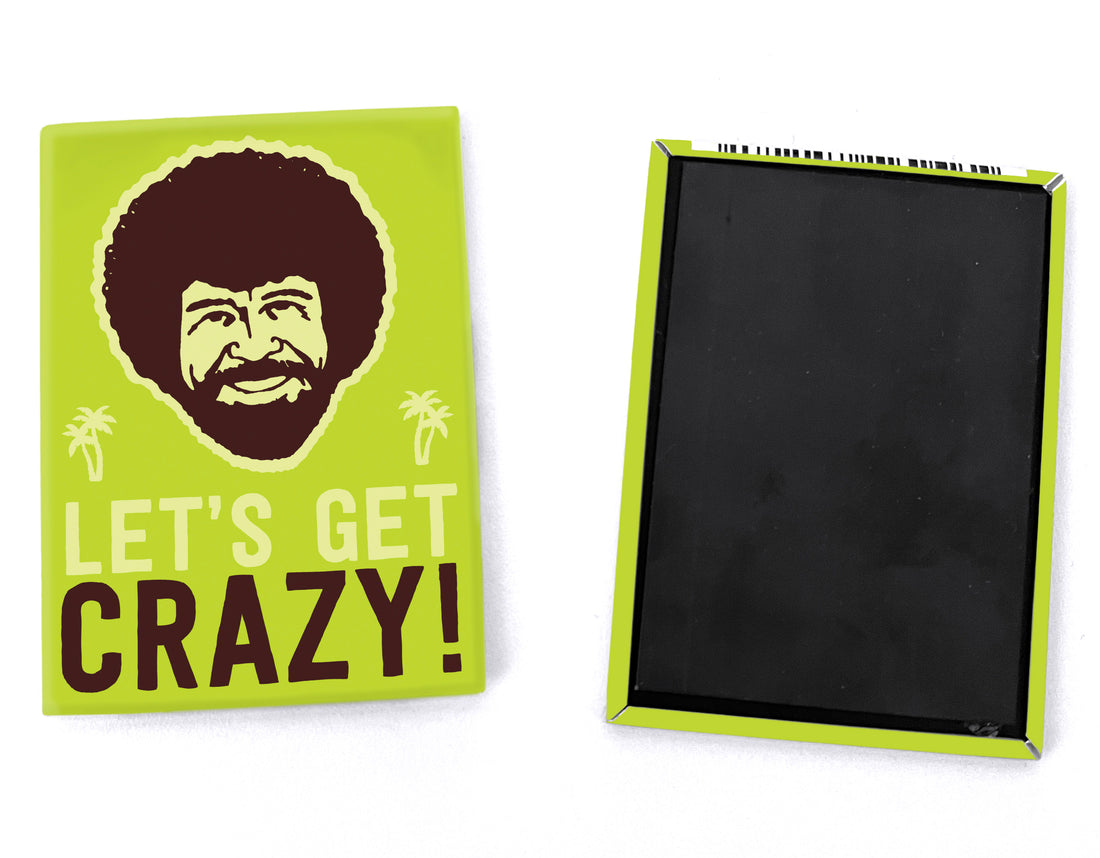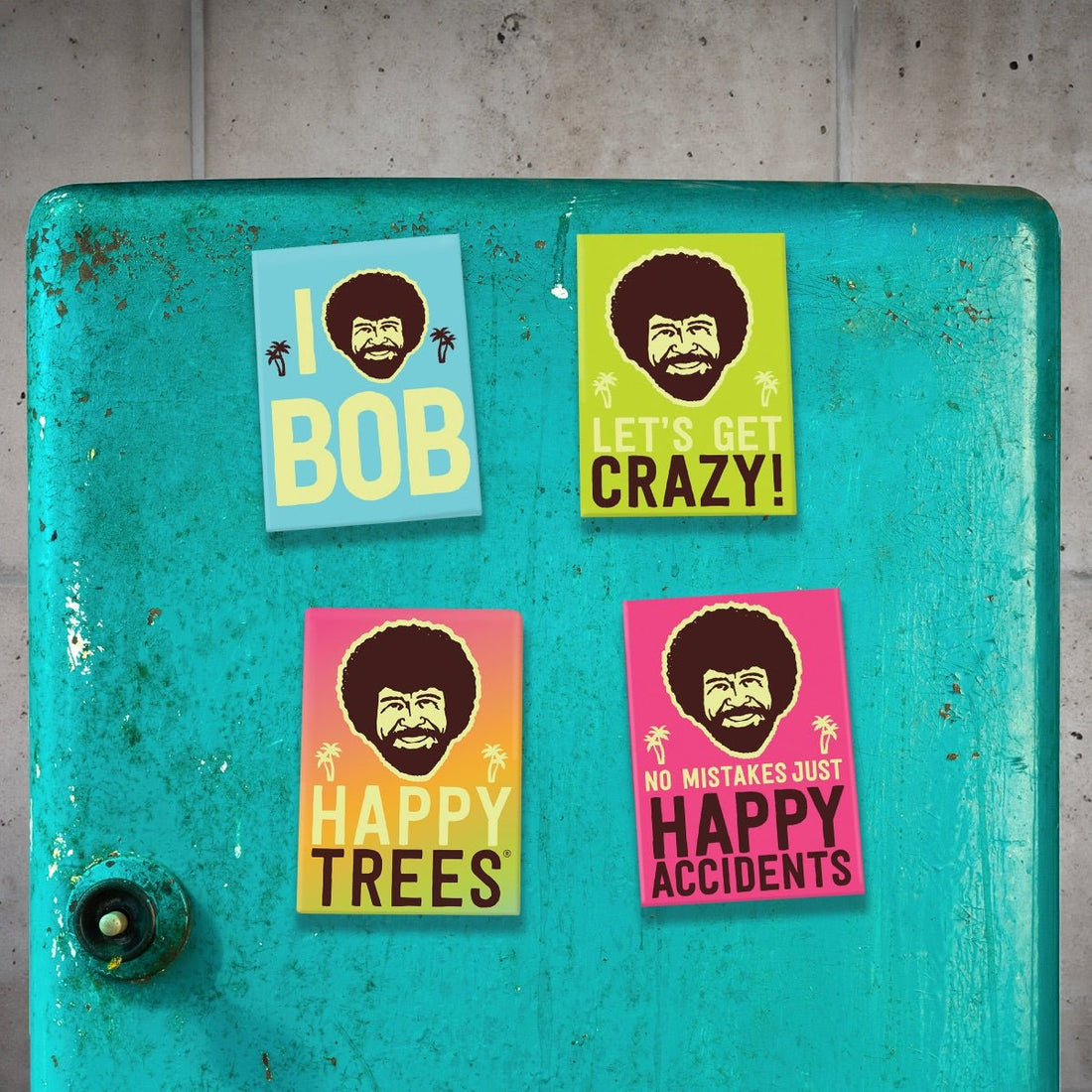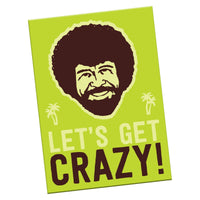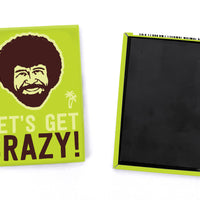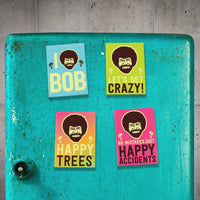 "Lets Get Crazy" Magnet - Official Bob Ross Merchandise
NOTE: This product ships within 1-2 business days after order is placed.
Calling all Bob Ross fans - this "Let's Get Crazy" decorative magnet is for you!
This magnet makes a great addition to refrigerators, lockers or really any space with a magnetic surface! This bold and vibrant design will add both a pop of color and a bit of Bob Ross' iconic personality to any room you find it in.
Product Specifics:
Size: 2.5 x 3.5"

Weather Resistant

This product is printed and manufactured in the U.S.A.